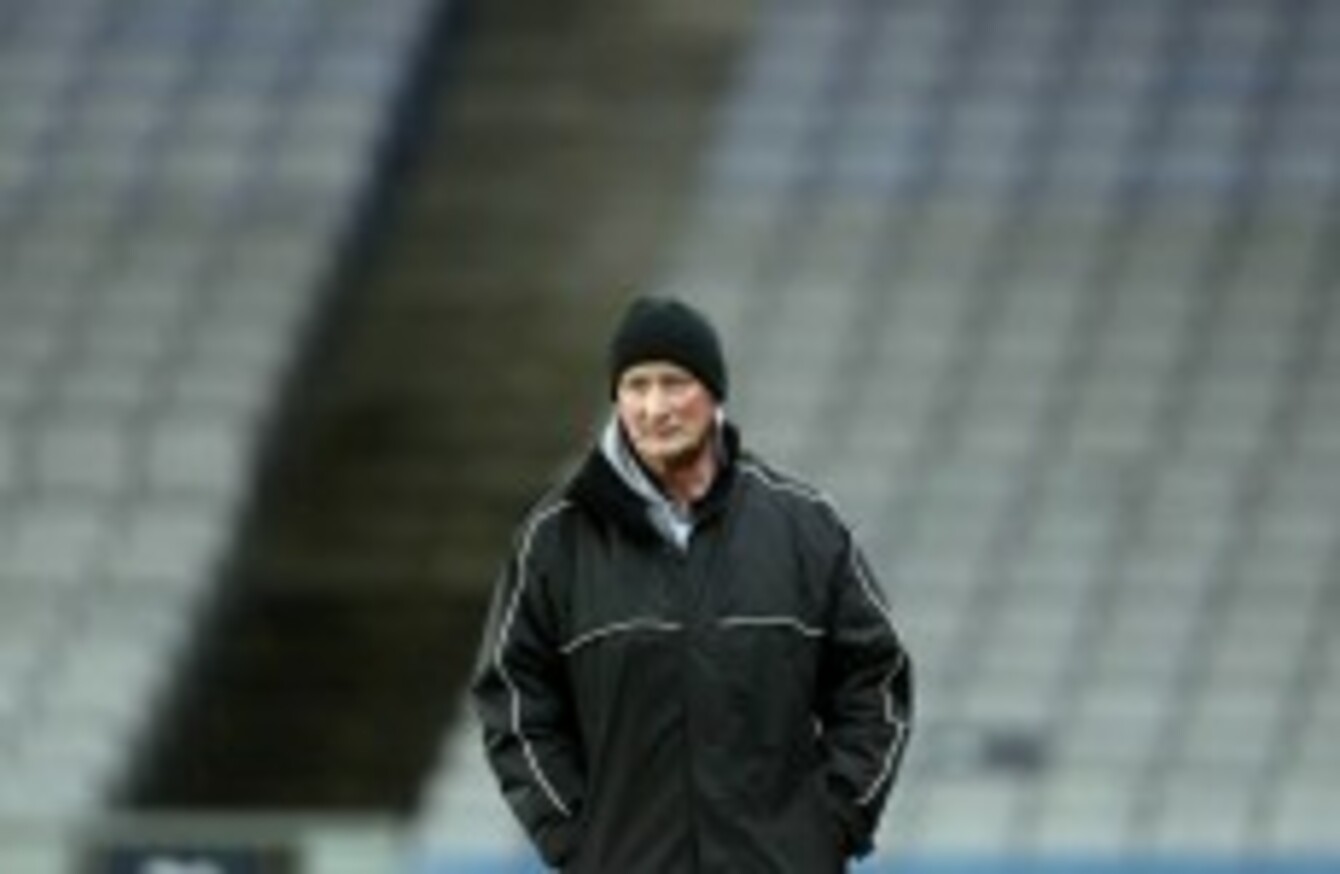 Brian Cody believes yesterday's game with Clare could have gone 'either way'.
Image: ©INPHO/Donall Farmer
Brian Cody believes yesterday's game with Clare could have gone 'either way'.
Image: ©INPHO/Donall Farmer
KILKENNY BOSS BRIAN CODY wasn't looking to use the fielding of new players or soggy conditions as an excuse for his side's one point loss to Clare yesterday but you could sense the nine-time All-Ireland winning manager felt this was one that got away from his side.
Despite Clare dominating the game for large periods, Kilkenny stayed in touch throughout and had Walter Walsh not missed a gilt-edged goal opportunity in the first half nor Henry Shefflin a penalty and 65 in swift succession in the second, it could have been the Cats celebrating an opening weekend victory last night.
However, it was not to be for last year's Allianz National Hurling League winners.
"There was a lot of good stuff about our performance, that's for sure.
"They played very decently and throughout the whole field, we had a lot of inexperienced players at that level playing and certainly we were very much in the game at all times.
"The goal was a bit of a set back obviously and we had a chance of a goal that didn't go in and all the rest of it so overall, the performance wasn't too bad but I would have preferred to win it.
"It could have gone either way but they won and that's it."
And while conditions on the day were almost ideal for hurling, the inclement weather of the last fortnight took it's toll on the Ennis pitch. However, Cody was quick to point out it was the same for both sides.
"The pitch was heavy obviously but I mean it couldn't be anything else after the weather we've had. The ball was sticking and it was hard to pick the ball but at the end of the day, it didn't give them any advantage either so that was just the way it was."
As to whether or not this result will affect Kilkenny's League ambitions, Cody was coy about the Cats' prospects, revealing that not much should be read into the Henry Shefflin's appearance so early in the season.
"The reason [Shefflin] hasn't played this early in the season is that he was injured for the last number of years so there is no plan as regards anyone in particular.
"The League is fierce competitive and you go from match to match and all the teams are capable of beating each other. Whether we are capable of beating anybody at this stage is very, very hard to say.
"But look, we'd love to win it and we will do as well as we possibly can and we are going to look at as many players as we can as well and injuries and availability will dictate who plays from match to match."
Additional reporting from Eoin Brennan.