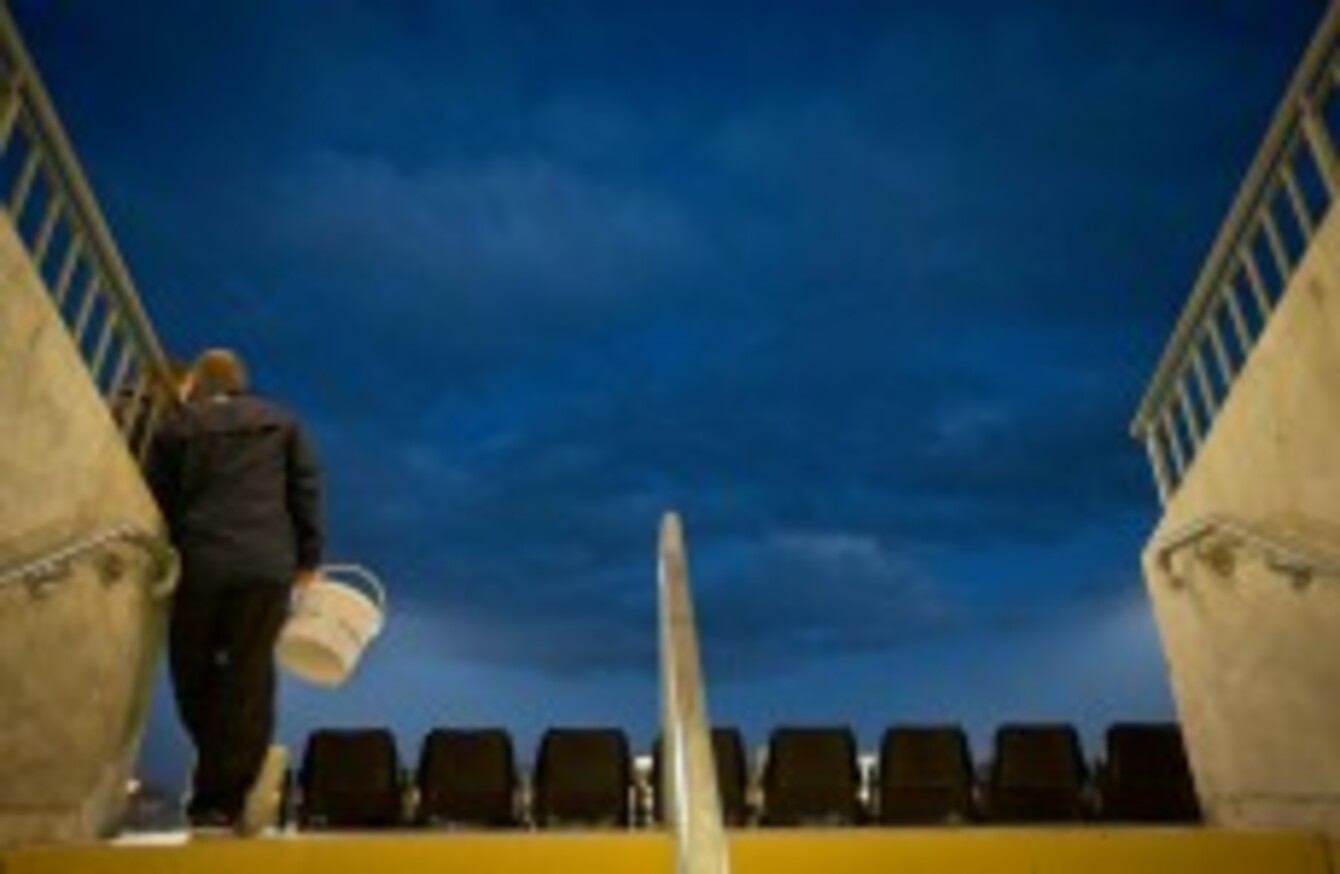 Image: Morgan Treacy/INPHO
Image: Morgan Treacy/INPHO
THE ARGUMENT ABOUT 40-week contracts is a red herring.
Don't get me wrong. No one wants to see the vast majority of players out of contract, many signing on the dole, at the end of each season. It is hugely difficult for them. Furthermore, the associated news coverage and uncertainty is damaging to clubs and the league.
But the reality is that no club has much of a problem with the concept of 52-week contracts.
If the FAI insisted tomorrow that all contracts run year round there would be very few negatives, and many positives, for clubs. However, players would not be better off financially and it's disingenuous to suggest they would.
FAI and UEFA governance means clubs only have a limited amount of money that can be allocated to wages. Believe me, I know from first-hand experience that clubs will sacrifice other aspects of their business to ensure they can maximise player wages, often overspending in the chase for on-field success. Clubs' hands are rightly tied by the Salary Cost Protocol [SCP] and Financial Fair Play [FFP].
The maximum figure for SCP in Ireland is 65% of revenue. So, if a club has annual revenue of €1 million for example, the SCP enforced by licencing means a club can spend no more than €650,000 on football related wages [players, managers and coaching staff].
It could afford to pay €16,250 per week over 40 weeks, or it can pay €12,500 per week over 52 weeks.
However, most of the time when a player speaks about being paid over 52 weeks, what they really want is to be paid at the 40-week rate, for 52 weeks. In the above example €16,250 over 52 weeks is a total of €845,000 which would breach SCP, and is something a club can ill-afford for governance and financial reasons.
Some clubs do operate at SCP less than 65%. Cork City confirmed they were such a club last week but that does not mean that they have extra money to spend on players. It indicates only that they operate off a platform which has larger costs in other areas. In Cork City's case, rental of Turner's Cross and training facilities would constitute a significantly larger percentage of the budget than many of their rivals.
Clubs can spread their SCP budget over 52 weeks and there are advantages. While there is little income in the off-season, spreading the wage bill over 12 months would provide cash flow benefits. If all players were paid year round, there would be no reason to squeeze the season into nine months. The season could be extended, the off-season reduced, and midweek games eliminated.
Be part
of the team
Access exclusive podcasts, interviews and analysis with a monthly or annual membership.
Become a Member
Players paid through the off-season would be back in pre-season training sooner and clubs would have them available for promotional activities year-round. Holiday accrual over 52 weeks would not be that significant. Perhaps most significant is that players' cross-channel trials and transfers would be within the control of the club.
Fifty-two-week contracts already exist. I've negotiated them, in each case agreeing to spread the entire contract value over 52 rather than 40 weeks. Mostly, I've done these deals with players who are not Irish, who will leave the country in the off-season. It's an offer Irish players don't often accept.
The elephant in the room is that many Irish players prefer 40-week contracts and our long off-season. It can provide professional players an opportunity to earn through coaching, personal training or other income streams; and as uncomfortable and unwelcome as it can be, the dole is still a few thousand over the off-season that would not be earned if the players were on 52-week contracts.
Think about it. If you could earn your yearly salary in 40 weeks, rather than 52, and have three months holidays [or three months to supplement your income] would you pass up the chance, especially with your contract guaranteeing you sufficient time off every week? Of course, that all depends on how much you earn.
It's there that we get to the underlying issue. Like much seasonal work, the issue is not whether contracts are paid over 40 or 52 weeks, but that the league cannot support wages for players to sustain them over the off-season.
The conversation needs to move away from the meaningless posturing about 40-week contracts. The FAI, PFAI and clubs need to move to discussions about what programmes can be put in place that may provide players with supplementary income in the short term, ideally to the benefit of clubs. It also needs to focus on greater opportunity for financial well-being in the long term, after retirement.
Follow John on Twitter @johngosullivan.