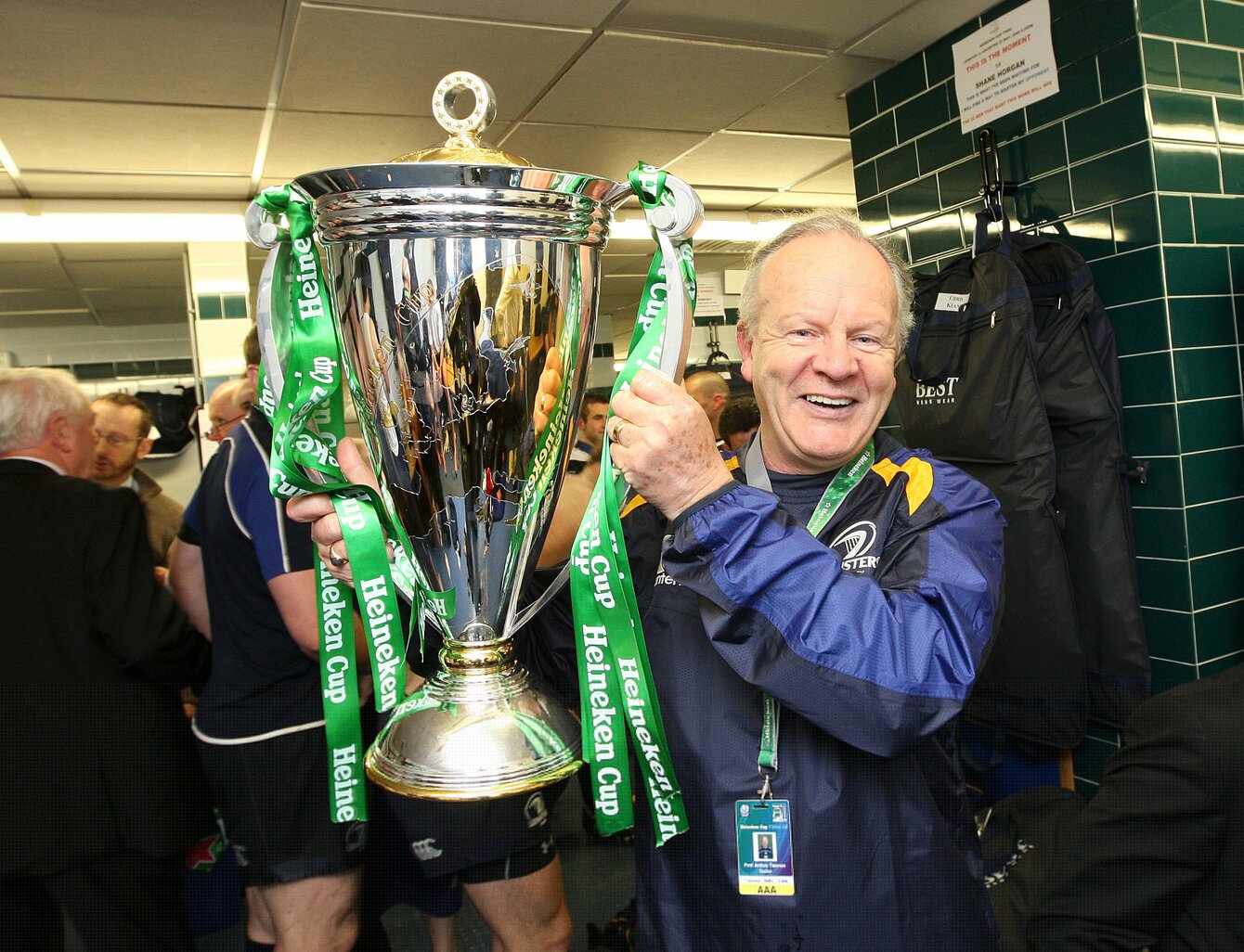 Arthur Tanner would never have held the Heineken Cup if Harlequins had scored after the Bloodgate substitution.
Image: INPHO/Billy Stickland
Arthur Tanner would never have held the Heineken Cup if Harlequins had scored after the Bloodgate substitution.
Image: INPHO/Billy Stickland
LEINSTER'S MATCHDAY DOCTOR – a leading surgeon – said the 'Bloodgate' scandal would not have happened if he had been allowed to inspect Harlequins winger Tom Williams' mouth as he was substituted during  their Heineken Cup quarter-final in London last year.
Professor Arthur Tanner said he was stopped from entering the home dressing home after the game – which Leinster won 6-5 – while his opposite number, Dr Wendy Chapman, was cutting the lip of Tom Williams in order to pass off his 'blood injury' as a genuine one.
He told the General Medical Council's hearing into Chapman's actions that rugby, as a sport, would "get over" the scandal – but that Chapman had "perhaps suffered a lot more" than the sport had.
"Had I been able to inspect the mouth it would have been obvious that there was no injury and no-one would have had to inflict an injury. It would have been over in an instant," he said.
I have no doubt if we had been able to call their bluff and he was sent back on to the field then that would have been the end of it.
One of the technical staff with me ran over as Tom Williams was coming off and said that cannot be a real blood injury. I went over and it was quite obvious that what was coming out of his mouth was not blood. I knew instantaneously.

I was remonstrating with the fourth official that there was something underhand but he was having nothing of it.

When he [Williams] came off I asked that I be allowed at pitchside to examine the injury. I was obstructed from doing so by officials.

I followed him down the tunnel after trying to argue with the referee and fourth official and getting nowhere. I went down to assess his injury as that was my right. I tried to enter the changing room. I was barred, I was not able to examine him.

There was a lot of shouting. I could not hear what was being said apart from some expressions about keeping me out that I would rather not repeat.
Prof Tanner was speaking as a witness for the defence, having appeared with the blessing of both clubs. He said that the real wrongdoing, as far as Leinster were concered, was on the part of the Harlequins' coaching staff for having conceived of the fake blood ploy.
Chapman had said she was ashamed of having succumbed to the pressure from Williams who had pleaded with her to cut his lip, after he had used a capsule of fake blood to pretend he had been injured and necessitate a blood substitution late in the game.
Harlequins had already used their five allowed subs, but blood substitutions are considered temporary and do not count towards the limit. Williams' 'injury'  allowed a specialist kicker to come onto the field with the hope of landing a late drop-goal to win the game for Harlequins.
Be part
of the team
Access exclusive podcasts, interviews and analysis with a monthly or annual membership.
Become a Member