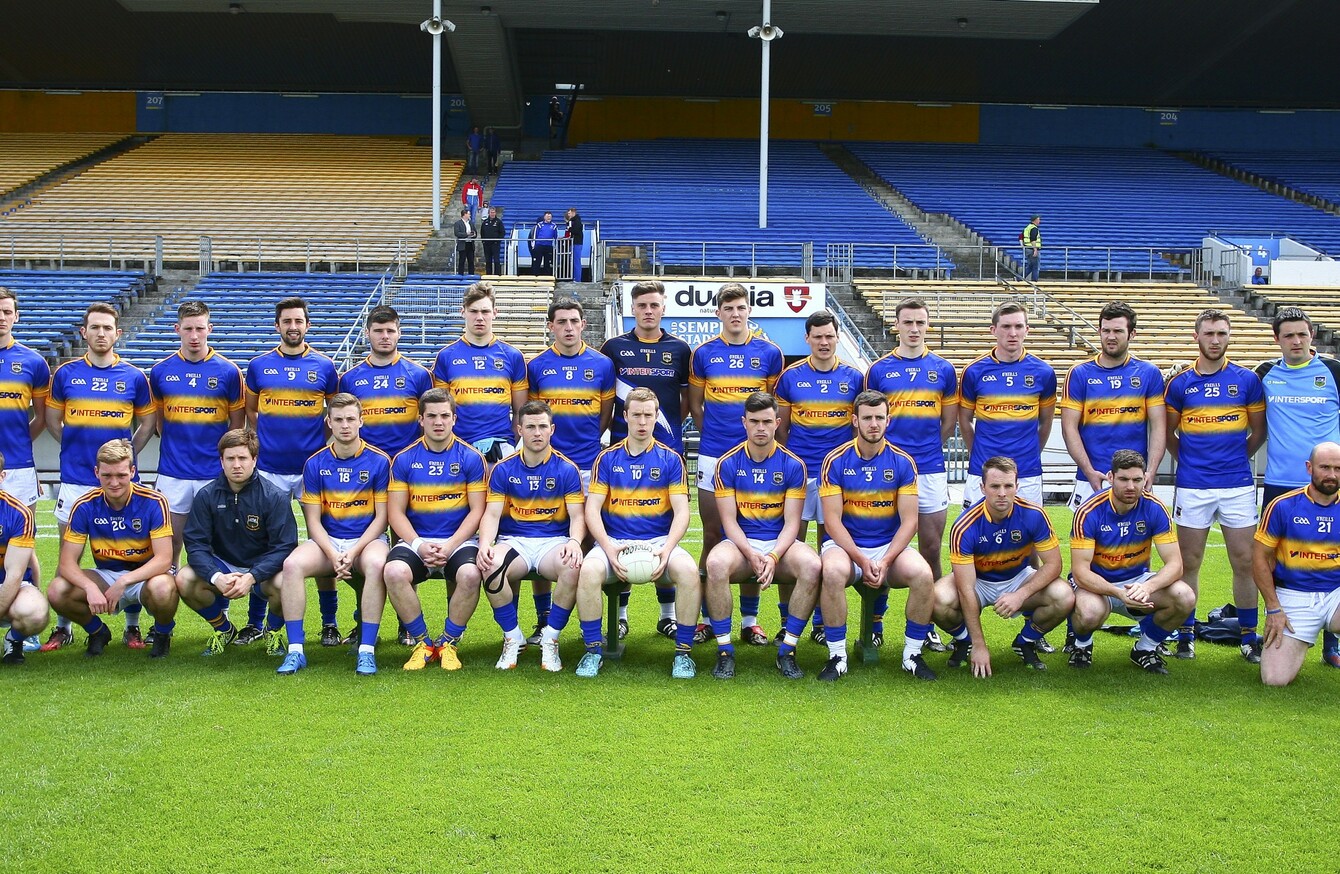 The Tipperary footballers face
Image: Ken Sutton/INPHO
The Tipperary footballers face
Image: Ken Sutton/INPHO
TIPPERARY SENIOR FOOTBALL manager Liam Kearns has accused local fixtures makers of "abusing" young players – and voiced his frustration at the lack of access to top dual players Steven O'Brien and Seamus Kennedy.
O'Brien and Kennedy have both made the cut for Michael Ryan's trimmed-down hurling panel but neither have featured in the League to date this season.
And Kearns insisted that if he had O'Brien and Kennedy available, Tipp would be in a much stronger position in Division 3 of the Allianz Football League ahead of next Sunday's visit to Sligo.
As things stand, Tipp could be promoted but relegation is a possibility too and Kearns is also annoyed that corner back Colm O'Shaughnessy is an injury doubt for the Sligo game.
The Ardfinnan player damaged ankle ligaments in an U21 club game last Sunday – just 24 hours after lining out for Tipp against Kildare in Clonmel.
And Kearns told Tipp FM: "There's no way he should have been playing that game, 24 hours after playing a tough National Football League game.
"This is a bugbear of mine, that the young players are just not being looked after well enough.
"I can take you back to the Westmeath game, the third game of the League, when we didn't play Liam Casey as he'd played a game with Cahir the day before."
Kearns also cited the example of Kevin Fahey, who played against Offaly in the Allianz Football League on March 6, in the Munster U21 championship against Kerry three days later, and in an U21 club fixture for Commercials on the following Saturday.
As a result, Kearns didn't start Fahey against Longford on March 13, bringing him on for the final 20 minutes instead.
Kearns added: "Again, I had a duty of care to him and I couldn't ask him to play four matches in eight days."
And he fumed: "It's wrong, it's abuse of young players. Kevin Fahey is a very promising young player and he proved that on Saturday (against Kildare), he scored 1-1 and was our highest scorer from wing back.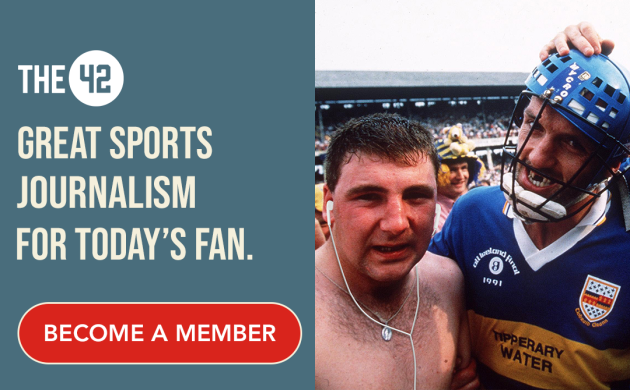 "It's totally unfair to ask a player to go out four times in eight days. We had to decide that it wasn't fair on the player and we had to leave him out of our (Longford) game.
"We lost to Longford and that has become a huge game for us because if we'd beaten Longford, we'd be in very good shape for getting promoted next Sunday."
Kearns, meanwhile, insisted that he has "no problem" with O'Brien and Kennedy opting for the hurling squad this year.
But he added: "I do have a problem with them not being actively involved with them.
"Gearoid Hegarty would be an example, in Limerick.
"He is getting game time and togging out with the hurlers.
"He tried to play hurling and football up to recently (before opting for hurling only).
"My issue with the two lads (O'Brien and Kennedy) is that they're two of the finest young footballers in the country and have had no game time so far in relation to hurling.
"It's frustrating for us, to be pushing and so close to promotion knowing that two of the finest young players in the country are at home, not even togged out for the hurlers.
"They're kicking their heels on a Sunday and have been for the last five Sundays.
"If we had those players, I've no doubt we would now be in the promotion spots – that's probably stating the obvious."
Kearns also expressed his views on the minor dual debate raging in Tipperary since it emerged that hurling boss Liam Cahill told players hoping to combine both codes to pick one only.
He added: "I heard the county board chairman (Michael Bourke) on about dual players last week, he supported the minor hurling manager's stance in relation to dual players.
"I don't believe that's a major problem, with minor hurlers and footballers, it should be up to the players and their parents as to whether those players play minor hurling and football or both, if they want to.
"There was an AGM and a vote taken, where the grassroots of Tipperary decided that dual players should be allowed.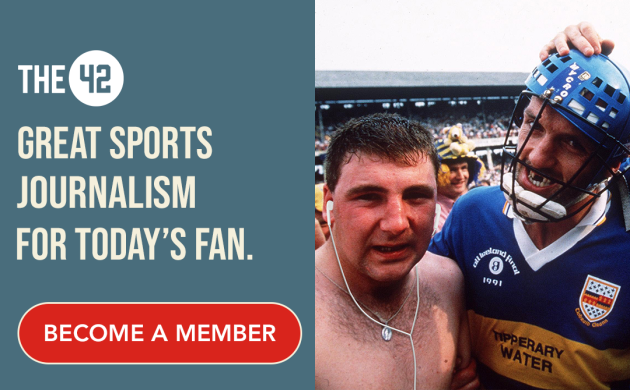 "I don't think that's a major problem but the fixtures is the one, biggest major problem for the organisation as a whole because young players are being abused by the fixtures makers."
The42 is on Snapchat! Tap the button below on your phone to add!