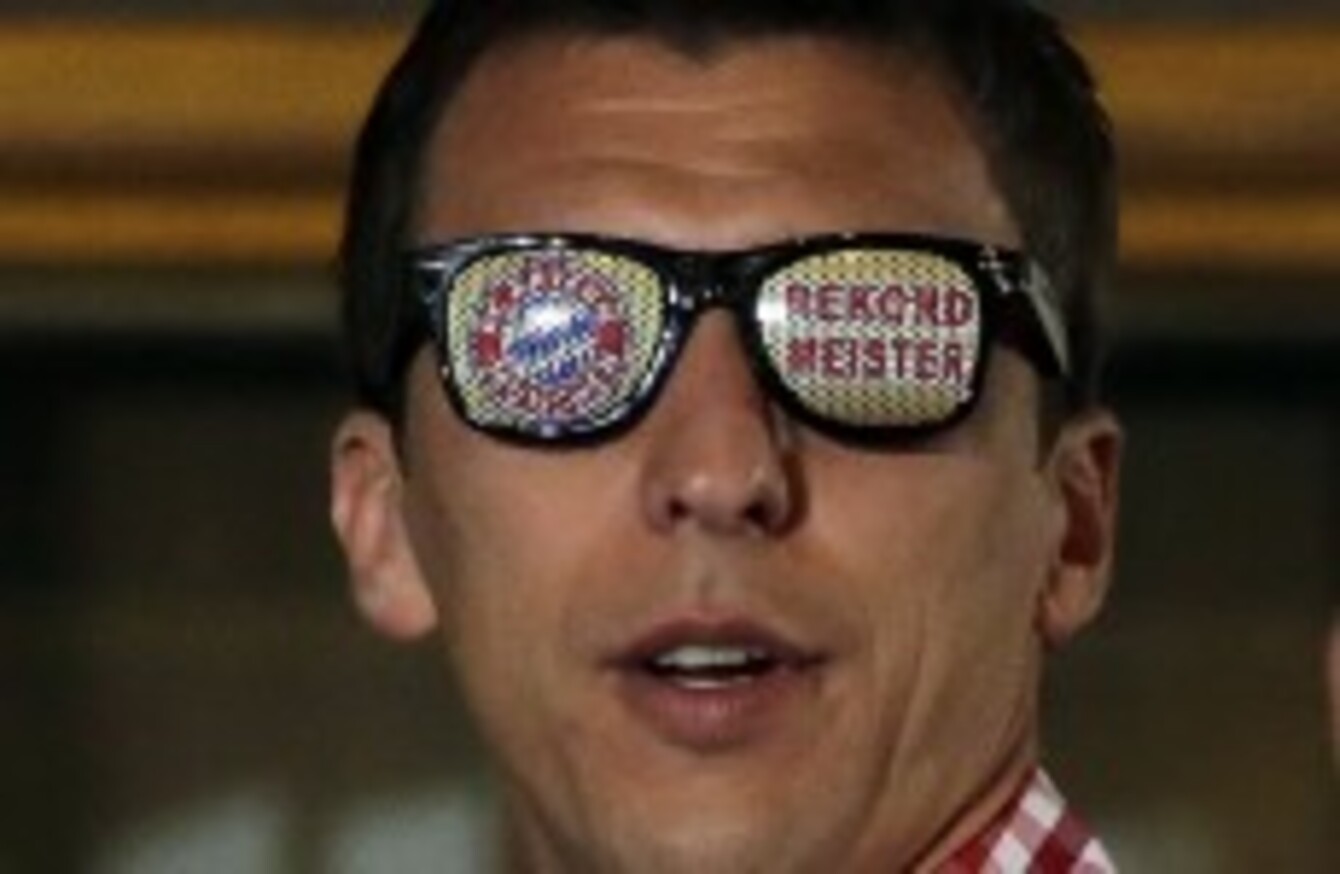 Image: AP/Press Association Images
Image: AP/Press Association Images
CROATIA STAR MARIO Mandzukic on today demanded to leave German side Bayern Munich telling a local newspaper he could not follow coach Pep Guardiola's playing style.
His announcement could set off a scramble for his signature with several English Premier League sides said to be trailing the prolific scorer.
"I had great time in Bayern, but let's be honest, the style of game forced by coach Josep Guardiola does not suit me," Mandzukic told the Sportske Novosti daily.
"No matter how hard I try I cannot see myself in that kind of football and I cannot give my best. Since that's the case, the best is to separate."
The 28-year-old spoke from Brazil where he is a key player in the Croatia team at the World Cup. He will miss Thursday's opening match against Brazil on Thursday because of a red card in a match against Iceland in November.
Mandzukic thanked the Bundesliga champions, whom he had joined in 2012, for offering to extend his contract:
"Thanks also to Guardiola who is really a great coach, I wish them all a lot of success."
Media reports have highlighted disagreements between Mandzukic and Guardiola, who dropped the Croatian from the German Cup final team in May.
Mandzukic said he had informed the Bayern head Karl-Heinz Rummenigge in May that he wanted to leave.
He did not say where his next club might be, but Croatian media have mentioned Manchester United and Arsenal. Chelsea have also been linked to the Croatian.
Croatia are in World Cup Group A with Brazil, Cameroon and Mexico.