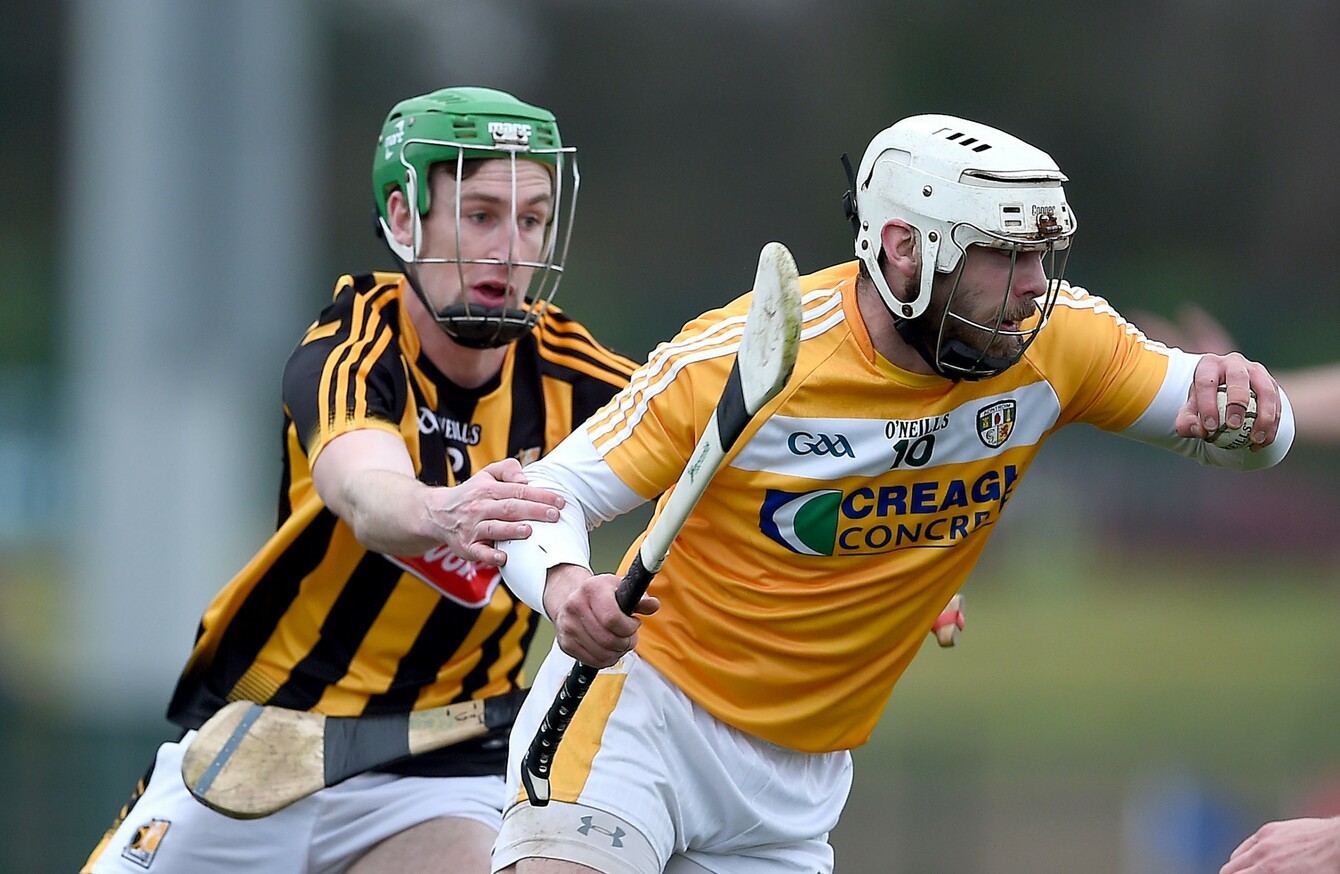 Image: Tommy Grealy/INPHO
Image: Tommy Grealy/INPHO
ANTRIM HURLER NEIL McManus has called on the GAA to take immediate action in restructuring the All-Ireland SHC, rather than wait until 2019 to bring in changes.
The incoming Super 8 reforms to the football championship will debut next year, while the small ball code must get any proposals through Congress next February before they would come into play in 2019 at the earliest.
The hurling championship faces the possibility of being dwarfed by its football equivalent, which will see the introduction of round-robin games in place of the quarter-finals from next year.
McManus believes the Super 8 is a positive step for the Association and wants the hurling fraternity to follow suit.
"It's great that the Super 8 came in to football because it's made everybody say, 'We need to do this, we need to have all our top teams in the shop window.'
"We know that there's problems now, so why not fix them?" he said yesterday at the launch of the new Reynolds Composite hurley.
"In no other business or strand of life, if you had a problem, would you think – 'We'll sort that out in 2019' – if you knew about it now.
"Does that not sound not a wee bit mad to the rest of us? Let's address the issues that are there to be faced.
"I think you heard Richie (Hogan) complaining about it once. He was saying he could be in an All-Ireland final in just three games. It's just insane, to be honest.
"Three games and he's in an All-Ireland final. It's more annoying for the rest of us than Richie I think, because I want to see Richie Hogan playing ten times a year if possible, rather than four and that being my All-Ireland over.
"I want to see Richie Hogan, Seamus Callanan and these brilliant players playing on a regular basis if possible."
Tony Kelly and Derek McGrath were the latest big names to suggest they wouldn't be adverse to scrapping the provincial championships, and McManus appreciated that sentiment.
"I thought it was very generous from Tony Kelly, because if you're sitting in Munster it's very easy to say, 'Well I'm guaranteed two or three big matches every year and I can't wait for it.'
"That's a bit of overall thinking from Tony there. He's thinking, what's best for hurling? Certainly not what we have at the minute.
"I think he's thinking of the greater good of hurling. If we could do anything to make our championship more competitive then let's do it."