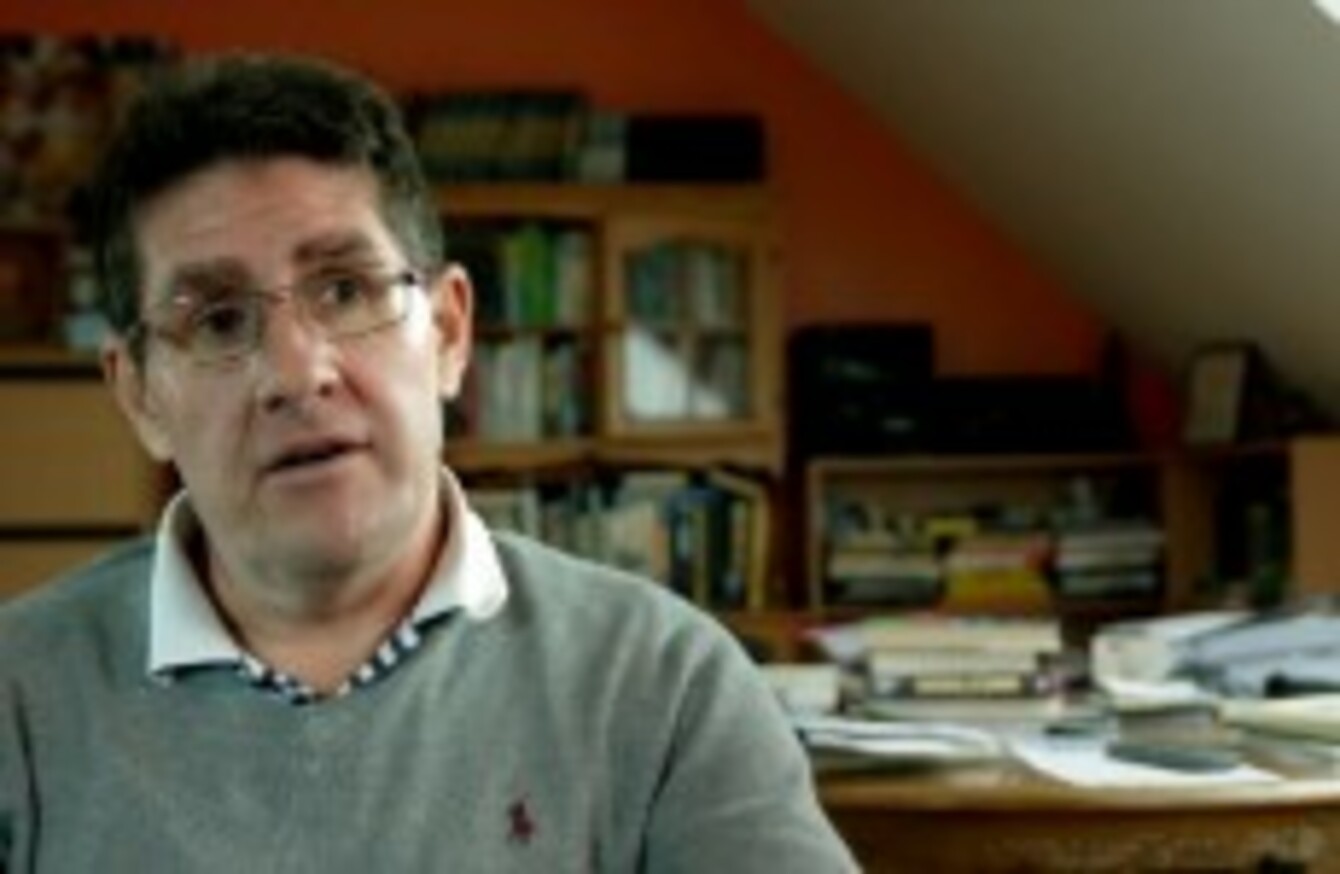 Kimmage: split with O'Driscoll earlier this year (file photo).
Image: Rough Rider
Kimmage: split with O'Driscoll earlier this year (file photo).
Image: Rough Rider
BRIAN O'DRISCOLL'S AWARD-winning autobiography is missing some of its most interesting details, journalist Paul Kimmage said.
The Test, written by O'Driscoll with Limerick Leader editor Alan English, was named Sports Book of the Year at the Irish Book Awards last month.
But some fans were left disappointed by the Irish rugby star's decision to play it safe with an uncontroversial memoir.
Kimmage initially signed up to collaborate with O'Driscoll on the project but the pair split earlier this year following a row over a newspaper interview.
"I didn't actually read it," Kimmage told Sean O'Rourke on RTÉ Radio 1.
"I scanned it for structure. I see the words. I transcribed 600,000 words of this so I don't need to read it.
I'm looking at the bits that are left out and the bits that are left out were actually very interesting, probably a bit more interesting than some of the bits that were left in.
"But that again is Brian's choice."
Kimmage, who received widespread acclaim as ghostwriter for former Ireland international Tony Cascarino and tetraplegic rugby player Matt Hampson, believes the finished product would be very different had he continued to work with O'Driscoll.
"I'll pay tribute to Alan. He got the book in very difficult circumstances. He delivered the book that Brian was absolutely very happy with. That's all you can do as a ghostwriter.
I'm not sure that I'd have been able to do that. I know it wouldn't have been the same book but ultimately that would have been pointless.
"Brian wouldn't have been happy, he's happy with this, and it seems to be well-received."