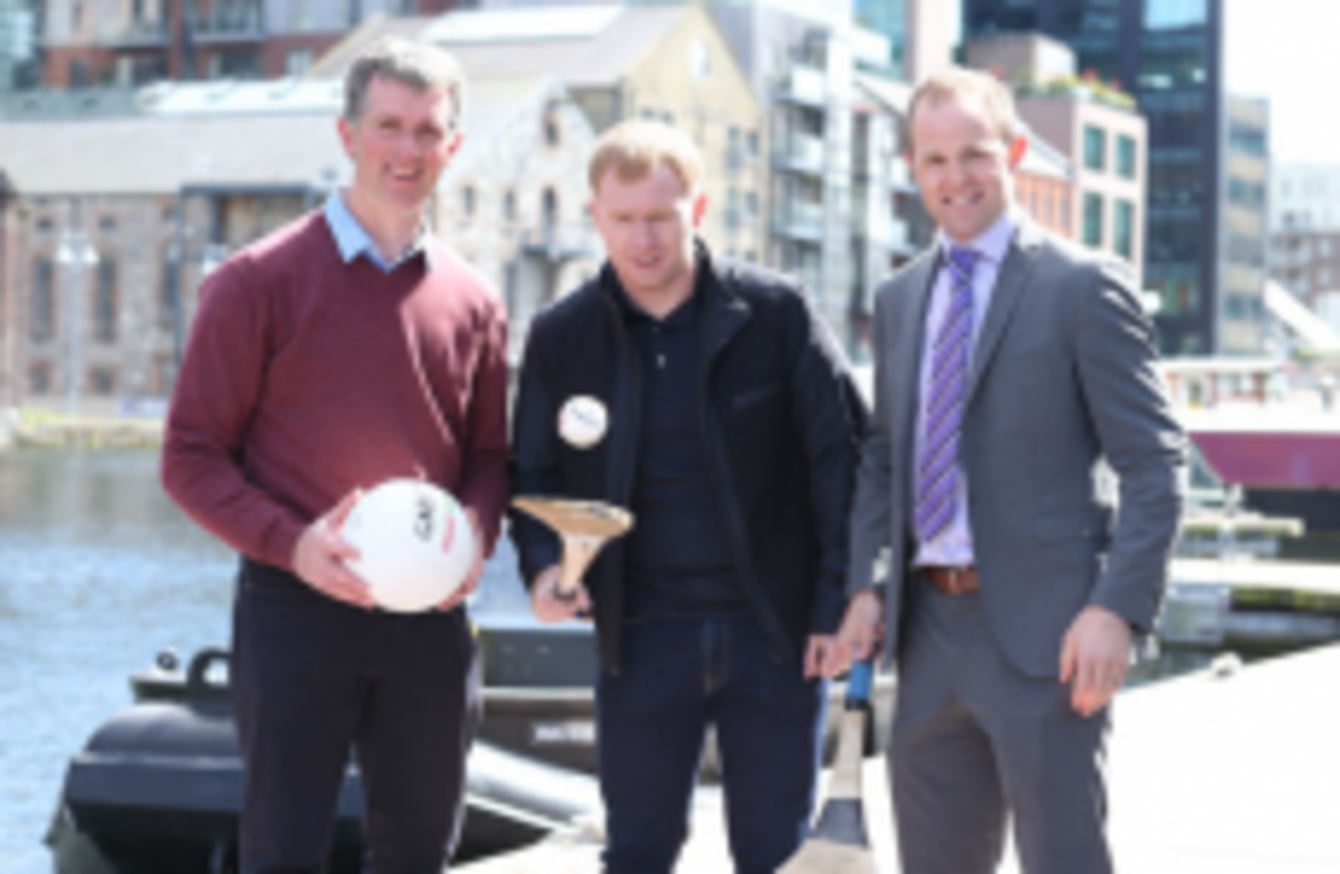 Tadhg Hayes pictured with Paul Scholes and Tommy Walsh.
Tadhg Hayes pictured with Paul Scholes and Tommy Walsh.
FORMER MANCHESTER UNITED star Paul Scholes and Kilkenny's nine-time All-Ireland senior hurling medallist Tommy Walsh have thrown their weight behind a brilliant new fundraising initiative which is the brainchild of former Limerick hurler Tadhg Hayes.
Doon clubman Hayes is urging sports fans of all ages to take a penalty to raise funds for Irish Autism Action (IAA), which supports over 50,000 children and families with autism in Ireland.
All you need to do is take a penalty of any kind – from soccer to hockey – in any location and post it on a social media network of your choice.
Source: buhbsu/YouTube
Participants are then asked to text the word PENALTY to 50300 to donate €2 to Irish Autism Action, and nominate two people to do the same.
"It can be any sport you want," Tadhg told The42. 
"It could even be a tennis serve, which is a free shot.
"We don't want to limit this to any one sport and we're not putting any particular rules around it.
"It can be as simple as two kids out in the back lawn but if somebody can get out in front of 80,000 people at Croke Park, they can do that as well!"
The initiative has been launched by Scholes, whose son has autism, and Cats hero Walsh.
Irish Autism Action is the staff charity of the year for Nestlé in Ireland and is supported by its employees across its two sites in Wyeth Nutrition, Askeaton, Co Limerick and Nestlé Ireland in Citywest, Co Dublin.
"When I approached the IAA with the idea, they thought it was great and decided to run with," explained Tadhg, who is also an employee of Wyeth Nutrition.
"What we were doing just so happened to coincide with Paul and Tommy being available for the launch and we got photographs taken with them."
More details can be found here by visiting the Irish Autism Action website. 
"The most important thing is to make sure that people post the video on social media (of their choice), and nominate 2 friends to do the same," Tadhg explained.
"Participants can then tag, tweet #penaltyforautism, text or whatever they wish, to make sure their friends know that they have been nominated."
Let's help this one go viral.