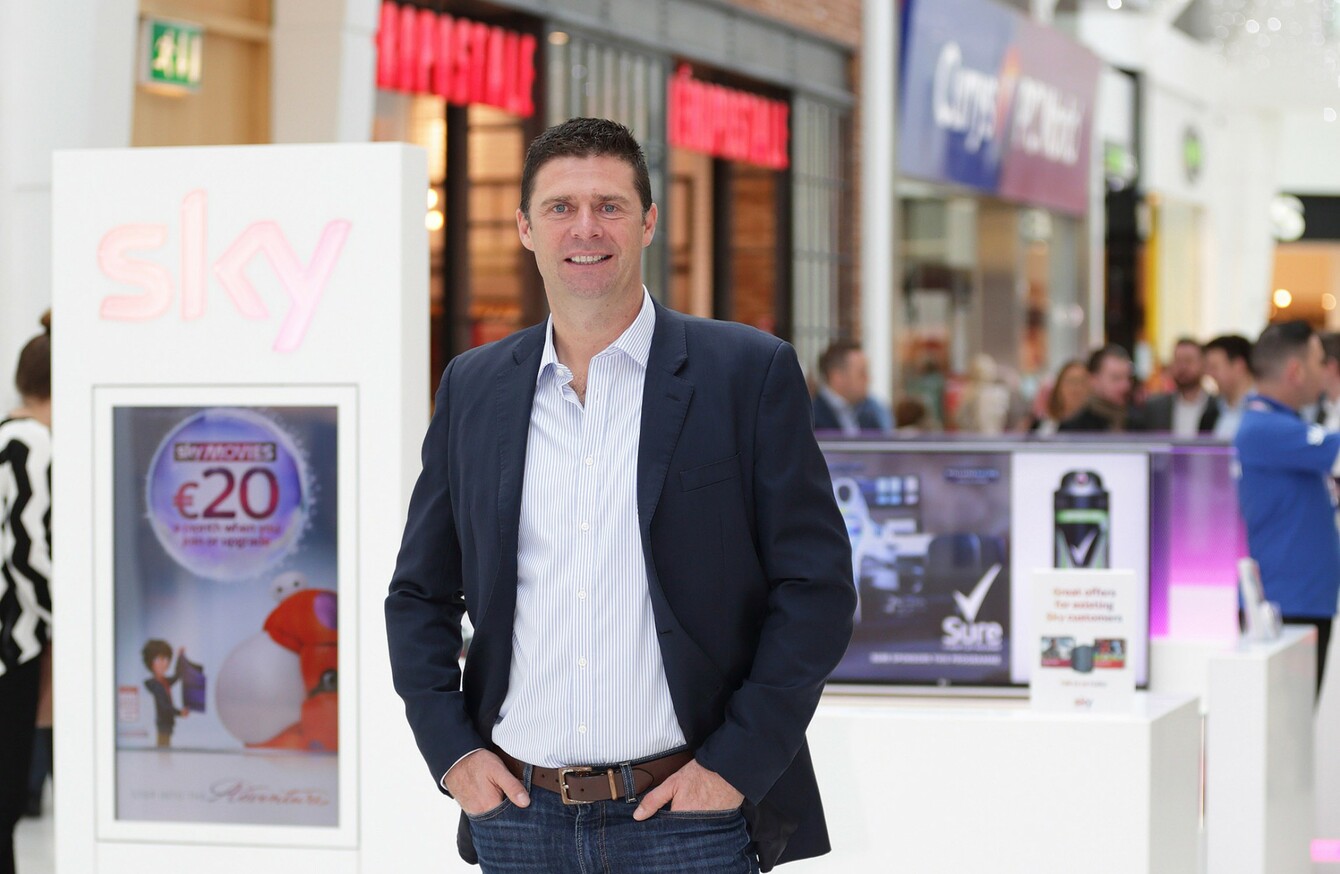 LIKE MOST PEOPLE, Niall Quinn was shocked by the appointment of his Sky colleague, Gary Neville, as Valencia head coach.
But the former Sunderland chairman believes Neville's deep knowledge of football and insatiable work ethic will see him succeed.
"Gary is such a knowledgeable guy, he has such a deep knowledge of football," the former Ireland international told The42.
"He is highly sought after, I would have thought. But I'm surprised it (his first head coach role) was with Valencia."
"It's a whole new ball game for him but at the same time there's nobody more eager. And nobody who will work as hard as him at it."
Quinn knows better than most what awaits Neville as an inexperienced head coach, having taking the reins at Sunderland for a brief spell as interim boss in 2006 before the appointment of Roy Keane.
It's a different world, with different pressures and demands from the club's executive, player agents and the recruitment process. But the other side of it, the coaching and tactical elements, will be something Neville will excel at, Quinn believes.
"He'll be so natural on the training ground, he already does that with England, so that's something that he'll be really, really good at.
"I think where he'll find it different is when he's got agents ringing him morning, noon and night.
"There's other things that go on, the whole recruitment system and the importance of the manager to that. Dealing with the board, understanding budgets and where he can go in terms of players he wants to look at.
The media stuff that he'll have to do – he's in the hotseat now and there'll be a big demand for him to show us publicly almost how he's doing every day.
Quinn believes Neville is suited to management but he warns it will be a big shock to the system for the former Manchester United player.
"He'll be in different waters now, the whole football management world, it's choppy waters a lot of the time and you have to be quite tough and brazen to survive, but he has all that in him."
But the fickle nature of professional football means Neville's work ethic alone won't guarantee success at Valencia as there are so many other factors at play, the Sky commentator said. Although he feels Neville will forge a successful management career in the long run.
"This mightn't work but it won't be due to his application for hard work because that's guaranteed. The results will tell us all we need to know in the next six months or so.
"It really caught me by surprise but I hope it goes great for him."
Niall Quinn was at Liffey Valley Shopping Centre to open Sky's new state-of-the-art flagship retail store. It is one of 36 Sky Retail Stores in Ireland which provides new and existing customers advice and demonstrations of Sky products at shopping centres nationwide.