Minister for Sport Leo Varadkar was in Armagh today.
Image: Niall Carson/PA Archive/Press Association Images
Minister for Sport Leo Varadkar was in Armagh today.
Image: Niall Carson/PA Archive/Press Association Images
MINISTER FOR TRANSPORT, Tourism and Sport Leo Varadkar and Minister of State for Tourism and Sport Michael Ring have met with their Northern Irish counterparts in order to discuss the next steps in a bid for the 2023 Rugby World Cup.
Ministers Arlene Foster and Carál Ní Chulín were present at the meeting held in Armagh with the intention of setting up a working group, whose task will be to study the most suitable route for the World Cup plans to take in the coming months.
This group will be designated the duty of informing both governments of the necessary elements for a formal bid, with their report set to be delivered in "a few months".
"Minister Ring and I were delighted to meet with Ministers Foster and Ní Chuilín to discuss the possibility of making a formal bid for the 2023 Rugby World Cup," said Varadkar.
It was a very useful meeting and we have now agreed to set up a Working Group to draw up the road map for our bid. It's still very early days, but the four of us believe that Ireland has what it takes to host a cracking World Cup."
Minister Ring believes the Rugby World Cup could leave a lasting, sporting legacy in Ireland.
"An event of this scale will not only have a great benefit for rugby but will also raise the profile of what sport can do for the country. We all witnessed the massive boost to the national mood that was provided by the London Olympics.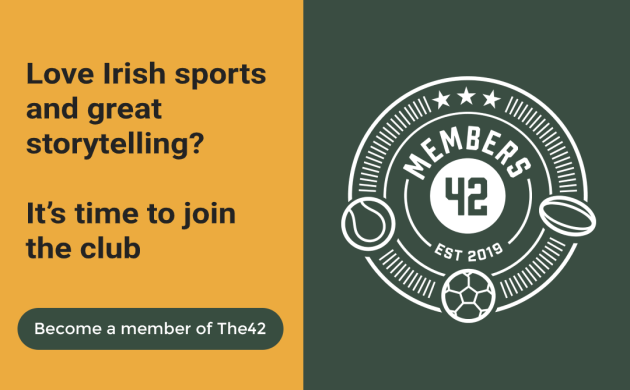 The revamped Ravenhill in Belfast will be a key part of the bid. ©INPHO/Presseye/Darren Kidd.
"The Rugby World Cup is probably the largest event we could ever host on our own on the island and I would hope it would have a similar impact here. Sport is a great unifier, it brings people together and large events like this can also bring about a great sense of pride."
Meanwhile, Northern Ireland's Minister for Culture, Arts and Leisure, Carál Ní Chuilín, underlines that there is much work to be done if the bid is to be a success.
The island of Ireland has a lot to offer the global rugby family and there would be a lot of benefits to be gained by hosting such a prestigious event. The Executive is investing £110m in upgrading stadia in Belfast which includes the redevelopment of Ravenhill.
"While we would have world class venues to host the Rugby World cup, there is a lot of work required to get us into a position to make a successful bid."
Ní Chuilín's sentiments echo the words of GAA Director General, Páraic Duffy, who told TheScore.ie that government funding would be required to upgrade his organisation's stadiums ahead of the bid.
Still, the 2023 Rugby World Cup has taken another important step in its journey. There is much more work to be done, but there are reasons to be optimistic.