WHILE WARREN GATLAND will be keeping an eye on the next two rounds of the Guinness Pro12 and the Premiership in England, last weekend felt like the all-important final Lions audition for many players.
The Champions Cup quarter-finals bring a pressure that won't be matched often over the next two weekends and with Gatland set to name his final Lions squad on 19 April, the knock-out ties might have been key in deciding some of the tighter selection calls.
It felt like a good time for Sean O'Brien to deliver a dominant performance, particularly on a day when England internationals James Haskell and Nathan Hughes were largely kept quiet in the opposition back row as Leinster beat Wasps in Dublin on Saturday.
O'Brien was superb for Leinster, carrying strongly and offering an impressive work rate off the ball too. With Gatland now 15 days away from naming his squad to tour New Zealand, O'Brien feels he has given himself a good chance.
"Yeah, I think I've put myself in the frame to be selected, but it's up to the coaches and we'll see what squad they want to pick," says O'Brien.
"It would be in the back of your mind a bit, but you still have to play well every week, and we'll see where we are on the 19th.
Obviously, it's a huge thing for players. It doesn't come around that often. Being there the last time as well, you know what it's going to be like and that's an exciting part of it too. It'll be nervy for the next week or so."
O'Brien was part of the successful tour of Australia under Gatland in 2013, when he had to bide his time in terms of starting a Test.
He was left out of the squad for the opening Test against the Wallabies, but managed to work his way into the starting XV by the victorious third fixture. Just under four years on, the 30-year-old believes he has more to offer the Lions.
"I'd say I'm a better player now," says O'Brien. "I'm more experienced. The last tour, I was probably frustrated with the last tour, so I was. Because everything was going well at training and I was playing well in the midweek games.
"I wasn't selected the first day [for the first Test], I was 24th man. Then off the bench in the second one and to start the third one was brilliant. I had mixed feelings on the last tour, but if selected it would be unbelievable again."
While O'Brien has had his injury troubles in recent years, he is currently on a good run of being fit and healthy. Though the Lions tour is deeply gruelling at the end of the season, the Tullow man says he would have no worries in that department.
"No, you can have lots of time off after the tour. Look, it's just the way it is. Regardless of where you go, you're going to be playing in the summer.
I know that a Lions tour does take a lot out of you definitely, it's just all go, but it certainly wouldn't be in your mind about your body.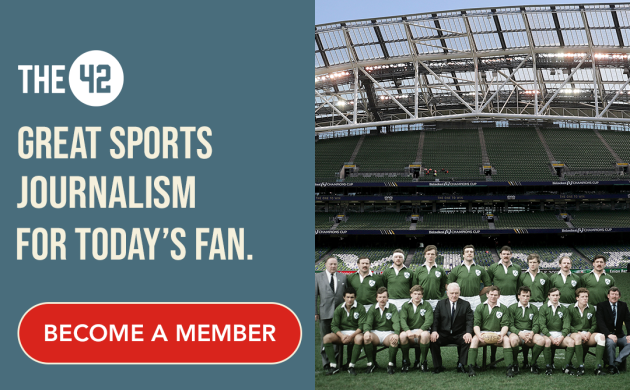 "I'm looking after myself very well I suppose, doing a lot of work on off days and non-training days and minding myself really well, recovering well. That's probably been a big thing, it's a routine now for me, things to do to tick the box to make sure I'm ready to play at the weekend.
"There's always stuff, there's bits of us hanging off all the time. You just look after them as best you can and make sure you stay on top of them all the time."
Betting brand Tipp24 has launched a dedicated new Irish service, giving consumers here access to an unprecedented range of lotteries and games via www.Tipp24.ie.
Tipp24 users can place bets on lotteries around the world, with the company guaranteeing to match the prize amounts and jackpots on offer in those draws.