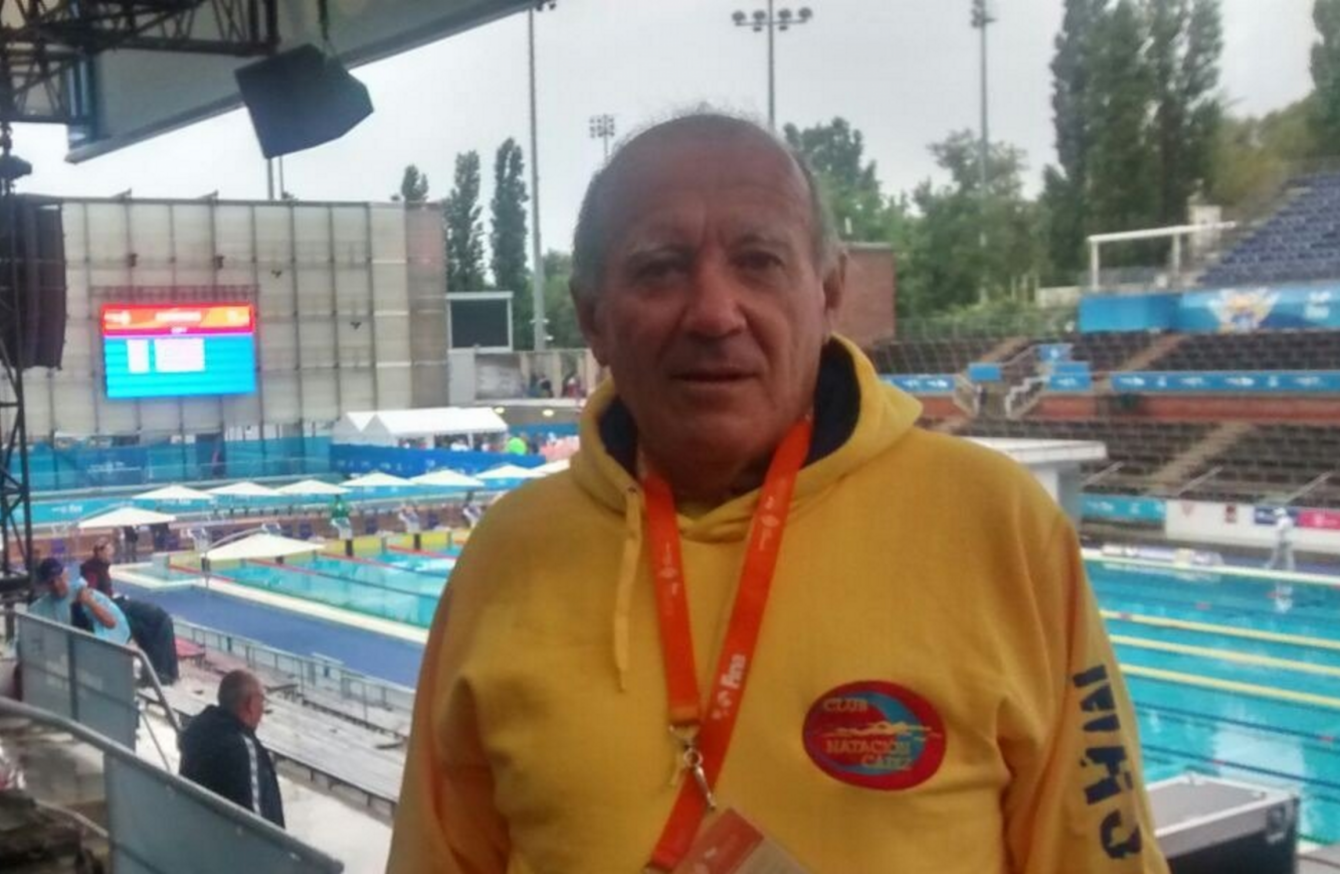 Image: Club Natación Cádiz Twitter.
Image: Club Natación Cádiz Twitter.
A SPANISH SWIMMER observed his own minute's silence on the blocks during his final at the Masters World Championships, and subsequently sacrificed his own race to pay tribute to the victims of the Barcelona terror attacks.
Fernando Alvarez, from Cadiz, Spain had asked the organisers of the competition in Budapest to hold a minute's silence to honour the victims, but his request was denied.
So instead Alvarez remained on his starting blocks as the rest of the 200m breastroke field dived to the water.
He began the race after his 60 seconds of silence.
"They told me that it was not possible [to have a minute's silence] because not a minute could be wasted," Alvarez told local media after the race.
La organización rechazó guardar minuto de silencio por atentado en BCN, así que el gaditano Fernando Álvarez decidió hacerlo por su cuenta. pic.twitter.com/PCVvBGzYbb

— PabloMM (@PabloMM) August 20, 2017
"It's something that has affected us all, but maybe because of the distance and because I have family there… I really think it would have been a good thing to do.
"So I started a minute later. But I do not mind, I have a feeling worth more than if I won all the gold medals in the world."
People took to social media afterwards to applaud Alvarez for his selfless tribute to the victims of last week's attacks.
August 20, 2017
"All his teammates, like his club feel very proud of him, we want to congratulate him for being a great person!" Alvarez's swimming club, Club Natación Cádiz, wrote.
Subscribe to The42 podcasts here: