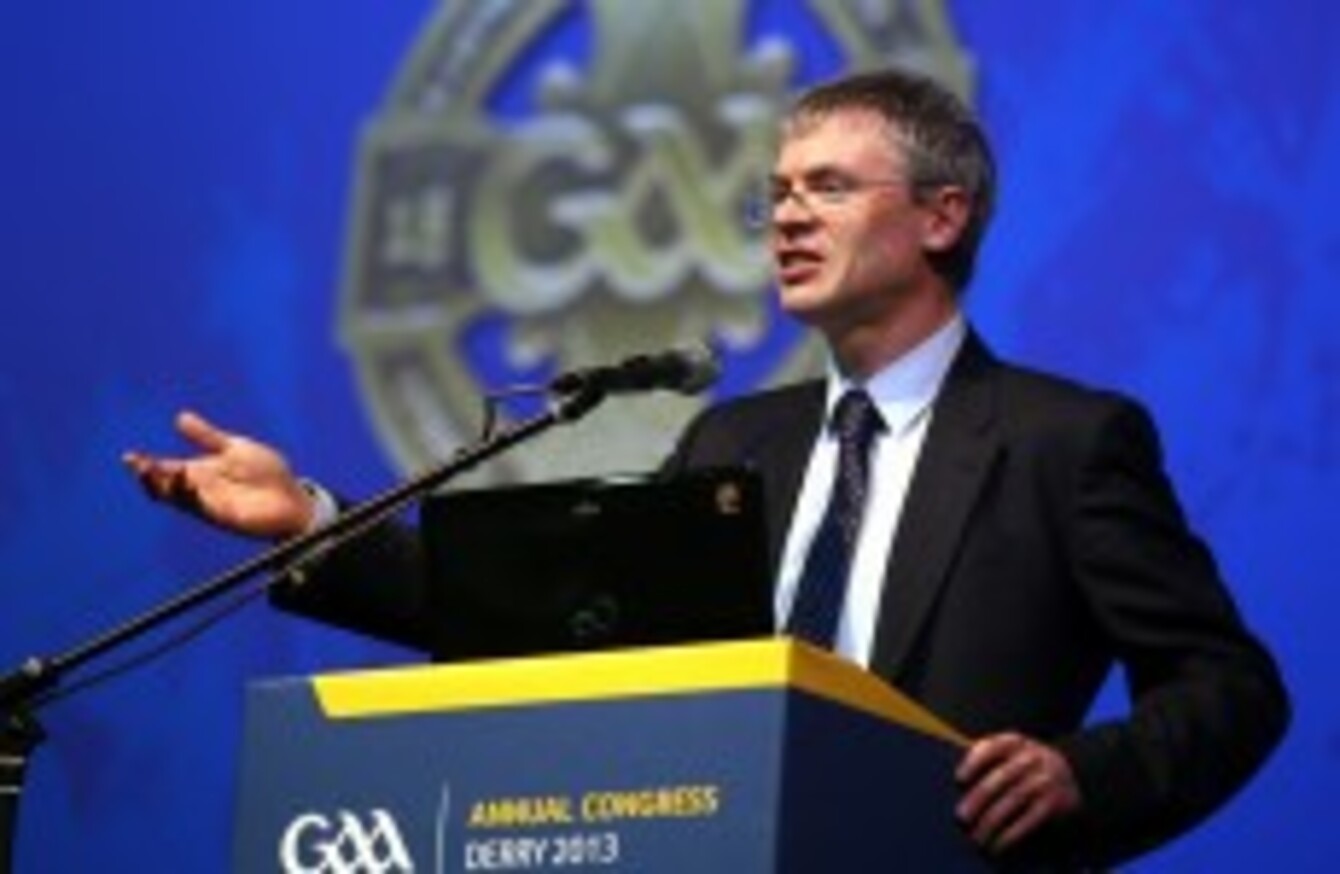 Joe Brolly feels GAA is too obsessed with winning.
Image: Lorcan Doherty
Joe Brolly feels GAA is too obsessed with winning.
Image: Lorcan Doherty
1. As the win at all costs creed has taken hold, the county game has become as depressing as the child in the beauty pageant. The problem is that the game has become commodified. Based on the professional model, winning is the only thing that matters.
Managers come in, spend two or three years wringing the last drop out of our young men, leaving them burned out and disenchanted. Group weight training. Psychological work. Incessant testing. Pilates. Training camps. Recovery sessions.
Writing for Gaelic Life, Joe Brolly laments the obsession with winning in the GAA.
2. "I don't think I'd get a Premier League job now," said McCarthy. "Why? I was out eight months when I lost the job at Wolves and there wasn't a sniff of a chance really, which I found quite sad. I had to take a club at the bottom of the Championship. I had nothing else offered. It disappoints me and surprises me a bit.
"I just think I lost the gilt-edged opportunity to become a bit more of a recognised Premier League manager by not staying up for a third year with Wolves. I think my CV would be a lot different, but they sacked me before I got the chance to do it."
The always honest Mick McCarthy chats to the Telegraph's Matt Law about life at Ipswich and more.
3. The team with the top offence has won in 14 of the previous 19 seasons and each champion has been rated at least fourth for points scored. In contrast, the best defence has only won four titles and on each occasion they also possessed the best attack. Eight of those previous winners had a defence graded at sixth or worse.
The average defence rank of a Pro12 winner is 2.3, Premiership 2.7 and Top14 3.1. However, in Super Rugby it is 4.6 with the runner up having a superior 3.1.
On the pages of Rugby World, Russ Petty takes a statistical look at the prospects for Super Rugby 2015.
4. No one at CenturyLink Field will be thinking about soccer as the Seahawks play for another Super Bowl. But if someone was to look close Sunday afternoon, they would see the faint, mostly-erased lines the Sounders soccer pitch peeking from beneath the hash marks …
A subtle reminder of the sport that saved the Seattle Seahawks when they were all but gone.
The Guardian's Lee Carpenter details how soccer's Seattle Sounders helped the Seahawks to a Super Bowl win.
5. When he moved to Hollywood, Bacon discovered a subculture filled with others like him. Most had played Division I football, or had the talent to, and suffered an injury or fought with a coach or failed a drug test—only to discover that they could still don pads and clown teammates and play football.
Commercials, movies and video games are their way back in, another chance at gridiron glory. Just as in real football, the goal is to stick to the script.
Randall Bacon works as the body double for Seahawks' quarterback Russell Wilson, as intriguingly revealed by The MMQB's Greg Bishop.
6. Growth isn't a reflection of supplement intake or drug use. There is such a thing as graft. I know that I can put on three to four kilogrammes pretty quickly by going back to a certain way of training should I need to. I don't.
I also know that I can lose about 2.5 kilogrammes in a week if I change the way I eat. Players have a choice and an input into what they should do in the gym.
Following the recent debate over performance-enhancing drugs in rugby, the highly-experienced Tom May tells ESPN Scrum that he has seen no evidence.