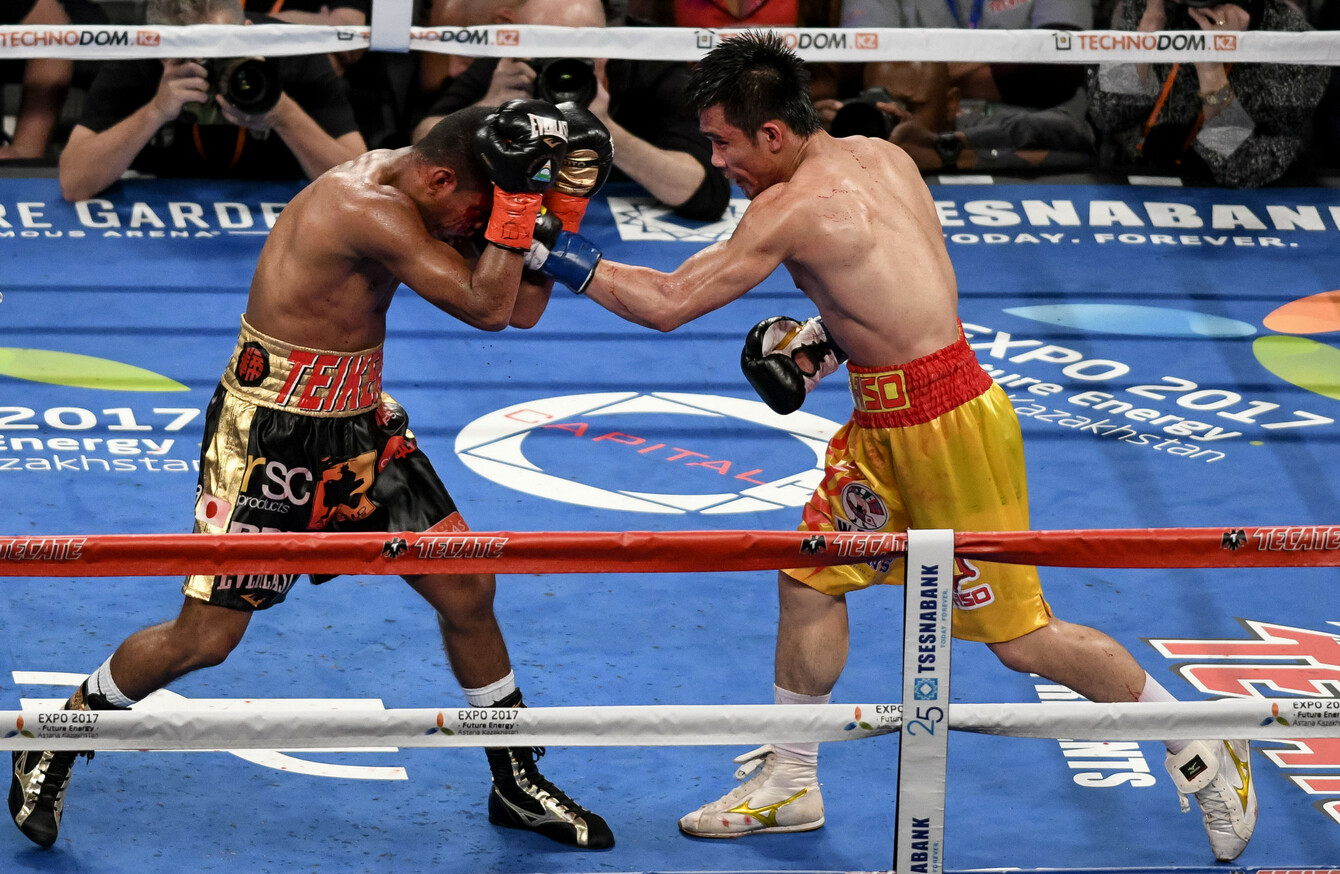 Image: Joel Plummer
Image: Joel Plummer
WBC WORLD SUPER-FLYWEIGHT champion Srisaket Sor Rungvisai knows a thing or two about making the transition from martial arts to boxing.
Long before Floyd Mayweather and Conor McGregor began beating the drum for the crossover bout they claim everybody asked for, the cash-strapped fighter packed in Muay Thai in his native land and pursued a career in the sweet science at the behest of his girlfriend, who was concerned by his lack of earnings from his native combat sport.
He turned professional in 2009, losing three and drawing one of his first five boxing bouts. Indeed, the 30-year-old, who was then moonlighting as a binman, maintains he was but one defeat away from retiring from the sport altogether – an understandable compulsion given few fighters, if any, have resurrected a boxing career from such inauspicious beginnings.
Eight years and 43 fights later, in March of 2017, Sor Rungvisai beat the world's consensus pound-for-pound number one boxer, Roman 'Chocolatito' Gonzales [then 46-0, 38KOs], at Madison Square Garden, New York, to become a two-time world champion boxer. The decision was admittedly contentious, but the Thai's story gave it a silver lining.
Conor McGregor will be required to expedite Sor Rungvisai's process by a full eight years if he's to repeat the super-flyweight's March feat and topple the active-again pound-for-pound kingpin Floyd Mayweather, and speaking to Lance Pugmire in the LA Times, the latter suggested the UFC lightweight champion would struggle in his new pursuit – not necessarily for wont of skill, however, but for habit.
"When I started to fight in boxing, everything was different, including how you throw punches and how I stood," Sor Rungvisai said.
"In my first [boxing] fight, I had to constantly tell myself not to kick the guy. It took many years to get that thought out of my mind fully…around two full years to get used to boxing, then a few more years to become a world-class boxer."
"It's going to be very difficult, and I believe McGregor will have to control himself very hard not to use the kicks or other moves.
When you get in the ring, you have the muscle memory to do what you're used to.
Any such misdemeanours – be they intentional or instinctive – would cost McGregor his $75m-plus purse were he to be disqualified, as was recently relayed to The42 by his coach John Kavanagh.
Gonzales has long since ironed the urge to kick and elbow out of his game, and returns to the ring to face Chocolatito in a much-anticipated rematch on 9 September.
The42 is on Instagram! Tap the button below on your phone to follow us!