AT HIS AGE, you'd imagine Ted Feehan should be reaching for the pipe and slippers on any given night but instead, it's trainers and running kit for the north Cork man.
In his hometown of Newmarket they haven't "much of a clue" what he gets up to when he hits the trails of his favourite training venue, Island Wood, close to his home.
There, the man who is Ireland's best over 70 runner could do anything up to 10 miles in all kinds of weather over any type of terrain.
He likes the "element of risk" with running mountains and has absolutely no intention of halting any time soon.
"I've been running 32 years now," says the Gneeveguila AC member. "I played football for 25 years so when I retired I took up running at 40.
"I played football with the local club Newmarket…and had no problem getting on the team," he laughed.
He won eight Duhallow divisional (4 hurling and 4 football) titles and one county against Adrigole in 1970 but when he was shifted from his favourite centre back to corner back he sensed the game was up for him.
"I preferred centre back but when they moved me to the corer I knew it was time…or maybe it was for my reliability they put me back there," he continued.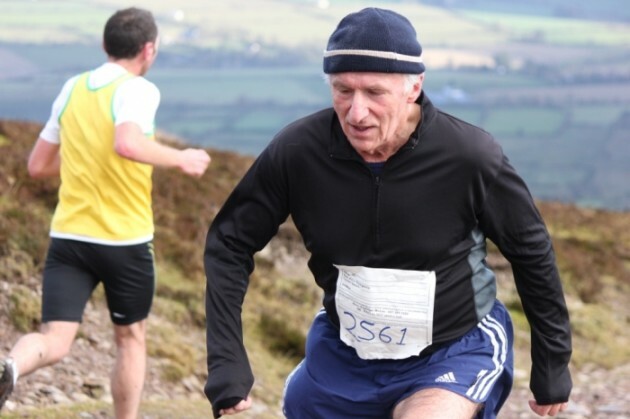 Reliable is something he certainly is because since he got into orienteering in 1985 he's hardly missed a race and that's where is love affair with running mountains stems from.
"I've been at it ever since," he explains.  "I always liked hill running and kept an eye out here but it was very quiet in Munster. There are a lot more races now and championship events too.
"I compete in the Irish and Munster championships and I've won a share of vets' titles."
That's a bit of an understatement, actually.
"I'm the only one over 70 so I win them all," he added.
Feehan will turn 73-years-old in a couple of months but he still feels like a teenager and his enthusiasm and energy remains boundless.
"I competed for Ireland in orienteering and won 14 Irish titles. I just won a four in-a-row about five weeks ago up north.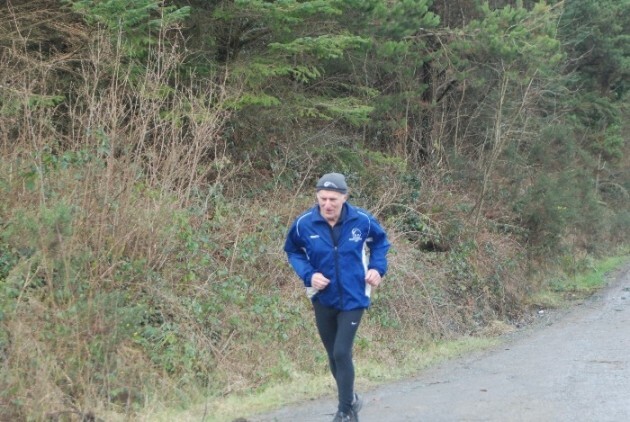 IMRA IMRA
"It's the competition that I enjoy," he continued, "and it's a challenge, map reading and running and getting it right."
Training is another matter and though he says he gave up stretching and "running flat out" some time ago, he still pushes himself when he can.
"I just do more tempo runs and some walking as well. That keeps me going. I love it and do it for my own enjoyment.
"I don't tell anyone about it here, there's very few who know about it but I've no intention of giving it up."
Next up is the mighty Mweelrea in a few weeks, a mountain in Mayo that can be treacherous at times.
"You run up to the top of the mountain and back down again as fast as you can. The fastest time is the winner. Part of the thrill is the danger of it; there's a certain risk to it and I get a buzz off that."
Originally published at 08.15