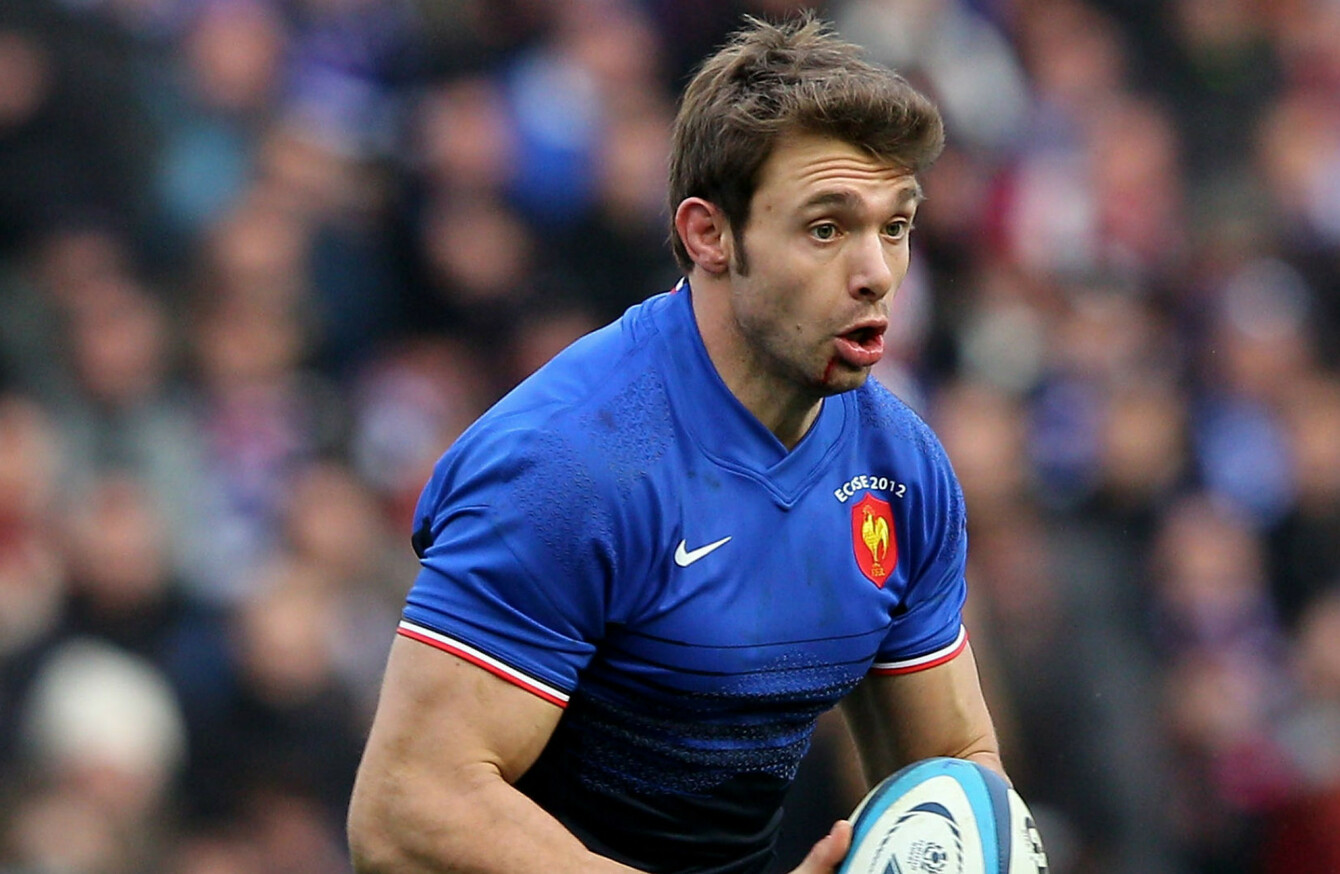 Vincent Clerc pictured playing for France in 2012.
Vincent Clerc pictured playing for France in 2012.
FORMER FRANCE WING Vincent Clerc has announced he will retire at the end of the season with Toulon.
Clerc enjoyed an 11-year international career with Les Bleus between 2002 and 2013 and was part of three Six Nations-winning sides during that period, memorably scoring the try that broke Irish hearts during the first-ever rugby match at Croke Park in 2007.
He was part of the squad that reached the last four of the 2007 World Cup, and starred at the finals four years later, scoring six tries before France finished as runners-up to New Zealand.
A three-time European champion with Toulouse, Clerc moved to Toulon ahead of last season but revealed on Tuesday that 2017-18 would be his final campaign as a professional.
Also winner of the Top 14 on three occasions with his former club, Clerc is targeting one more domestic title with Toulon to create the fairytale ending to his career.
"Here it is, I decided to put an end to my career at the end of the season," the 36-year-old said in a YouTube video posted via his Twitter account.
Almost one year ago, I thought everything was over when I got an Achilles injury, I thought about stopping everything, but deep down I had a feeling that history wasn't finished, that I still had a chapter left to write.
"And I thought, I worked every day, finally, slowly, with patience and perseverance, I had the chance to do one more season at this level.
"It's true that I'm going to miss a lot of things: friends, adrenaline, competition, the fans, that's for sure. What I'll remember is that for years I lived a childhood dream.
"I was incredibly well surrounded, helped, and with every step of this adventure I realise that it's the last weeks, the last matches, the last finals.
It's scary but it motivates me: I realise that I have the same excitement that I'm ready, that I want to go and get one more title.
"Nothing is altered and I still have the same motivation and if I could go get a last trophy, because it's definitely among my best souvenirs and emotions, to go and get a last shield before I leave would be the greatest way to put an end to my career."
Source: Six Nations Rugby/YouTube
The42 is on Instagram! Tap the button below on your phone to follow us!