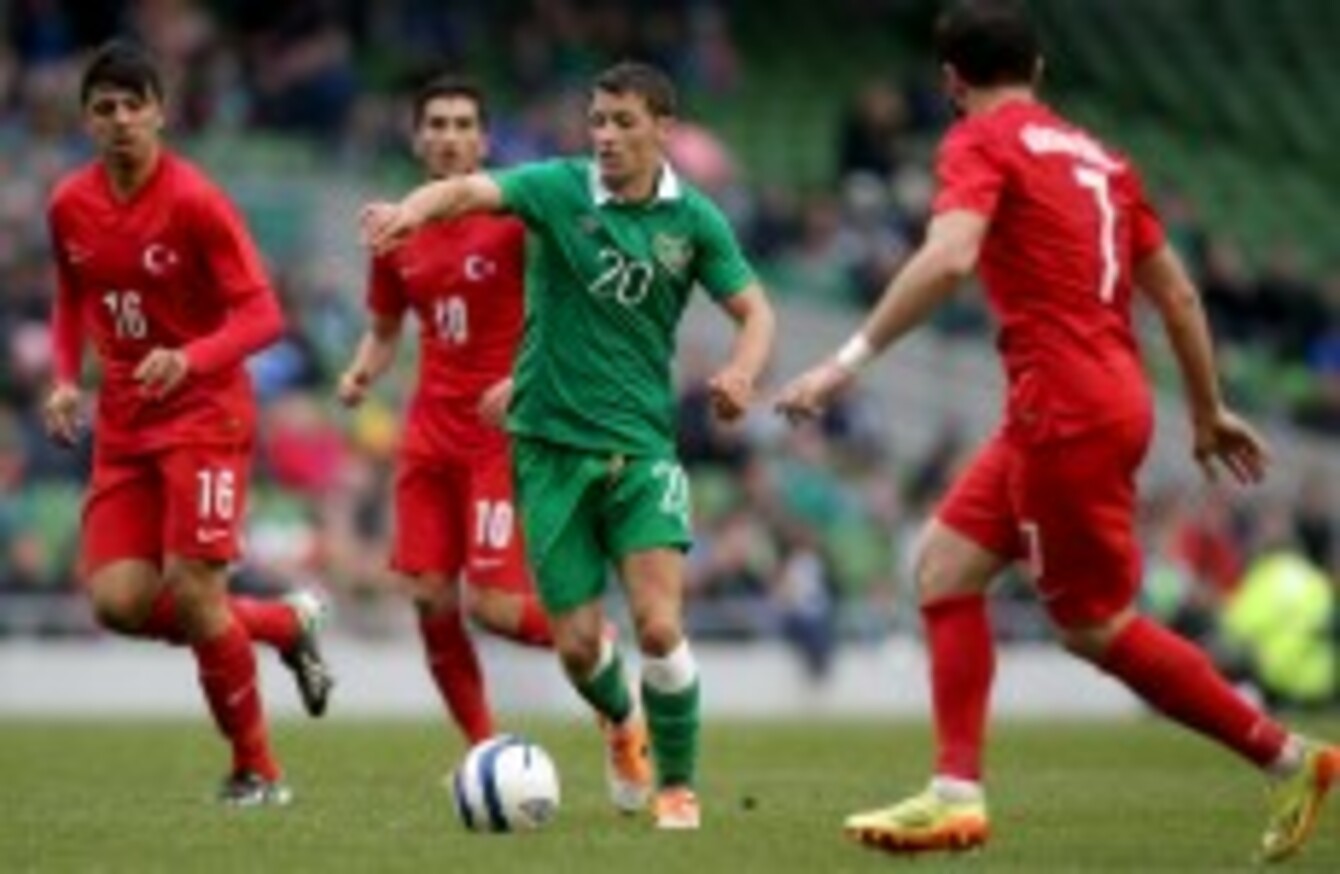 Hoolahan evades three Turkish players.
Image: Ryan Byrne/INPHO
Hoolahan evades three Turkish players.
Image: Ryan Byrne/INPHO
HE MAY NOT be happy about tonight's result, but Wes Hoolahan says he is relishing his more prominent role in the Ireland team under Martin O'Neill.
The Dublin-born schemer was overlooked by former manager Giovanni Trapattoni for a long time, then rarely used when he did eventually receive an international call-up from the Italian.
Since the arrival of O'Neill, however, the 32-year-old has started three of the last four and thrived as the team's main creative outlet.
Ireland suffered a 2-1 defeat at the hands of Turkey at the Aviva Stadium tonight and although Hoolahan thinks improvements can be made, he believes there are positives to take from the performance.
"It's great to get on the pitch and show what I can do," Hoolahan said. "We're disappointed in there. You come here to win the games, not to have a laugh or anything like that. We want to win games and we're trying hard.
"At the start of the game, we had a good spell. Shane Long had a great chance and it should have been a penalty and that changes the game.
"We started brightly but then they got the goal and it took us about ten of 15 minutes to get back into the game. From then on we created a lot of chances.
We're playing good. We're passing the ball well and creating a lot of chances. If you're not playing well then you have something to worry about. There were positives today I think."
The attacker was eager to move away from Norwich last January having fallen out of the starting line-up but his future with the Canaries, who were relegated to the Championship, remains unclear.
"I don't know yet," he responded. "I have a year left on my contract. At the moment I am (staying).