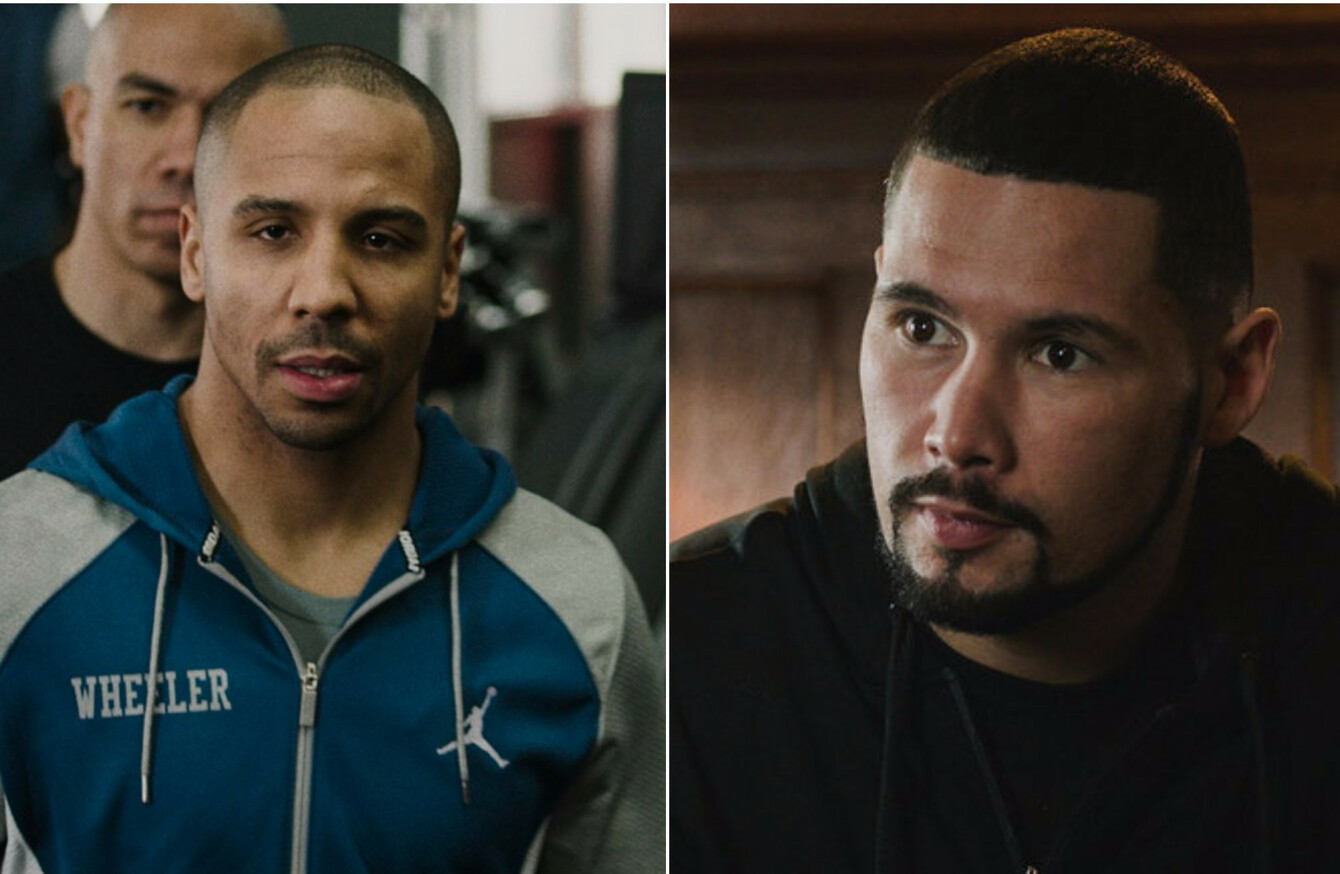 ANDRE WARD SAYS he's willing to move up to cruiserweight in order to face his Creed co-star Tony Bellew, but is weighing up his options before returning to the ring.
The 33-year-old World light-heavyweight champion, who cemented his status as the consensus best pound-for-pound boxer with a stoppage victory over feared Russian Sergey Kovalev in their rematch in June, played Danny Wheeler in the 2015 Rocky spin-off – the original nemesis of Bellew's character 'Pretty' Ricky Conlan.
In the film, a fight between the pair is cancelled when Conlan breaks Wheeler's jaw during a face-off, paving the path for a scrap between Adonis Creed (Michael B. Jordan) and the prison-bound Liverpudlian.
This, of course, was a work of fiction, but Bellew – imbued by his cruiserweight world title victories and a massive upset of David Haye in the spring – has been angling for a true fight with Ward in recent weeks. The 32-0[16KOs] Ward is intrigued by the prospect, but sounded a warning to Bellew while speaking on Sky Sports.
"I think I've proven and shown throughout my whole career that I don't duck and dodge anybody, I've done it the old-school way," he said.
"The resumé is there, the big fights are there, the victories and the big moments are there. It just has to be the right situation. At 33 years old, at this stage of my career, I've got to go big or go home.
"I've got a lot of respect for Bellew, I think he's a quality fighter. It wouldn't be an easy fight and I don't mind him doing a bunch of talking.
"But he has to remember something: this is real life – this isn't Creed, this is not the movies. This is real. As long as he understands that it's all good."
The Oakland stylist also indicated a willingness to travel to the UK for a prospective fight with 'The Bomber', whose character in Creed fought in Everton's Goodison Park mere months before Bellew's own dream became a reality.
"Two places I haven't fought that are on my bucket list are Madison Square Garden and the UK.
"I've got a tremendous fan base in the UK, I love the UK. I love the passion, whether they are for me or against me – you've got to respect how they show up and support their own.
They don't just wait until you get big, they support you on the way up and I love it. Any time a country can fill a stadium of 90,000 people you've got to show them love and you've got to respect.
"The UK is definitely something I want to do before I hang the gloves up."
Subscribe to The42 podcasts here: