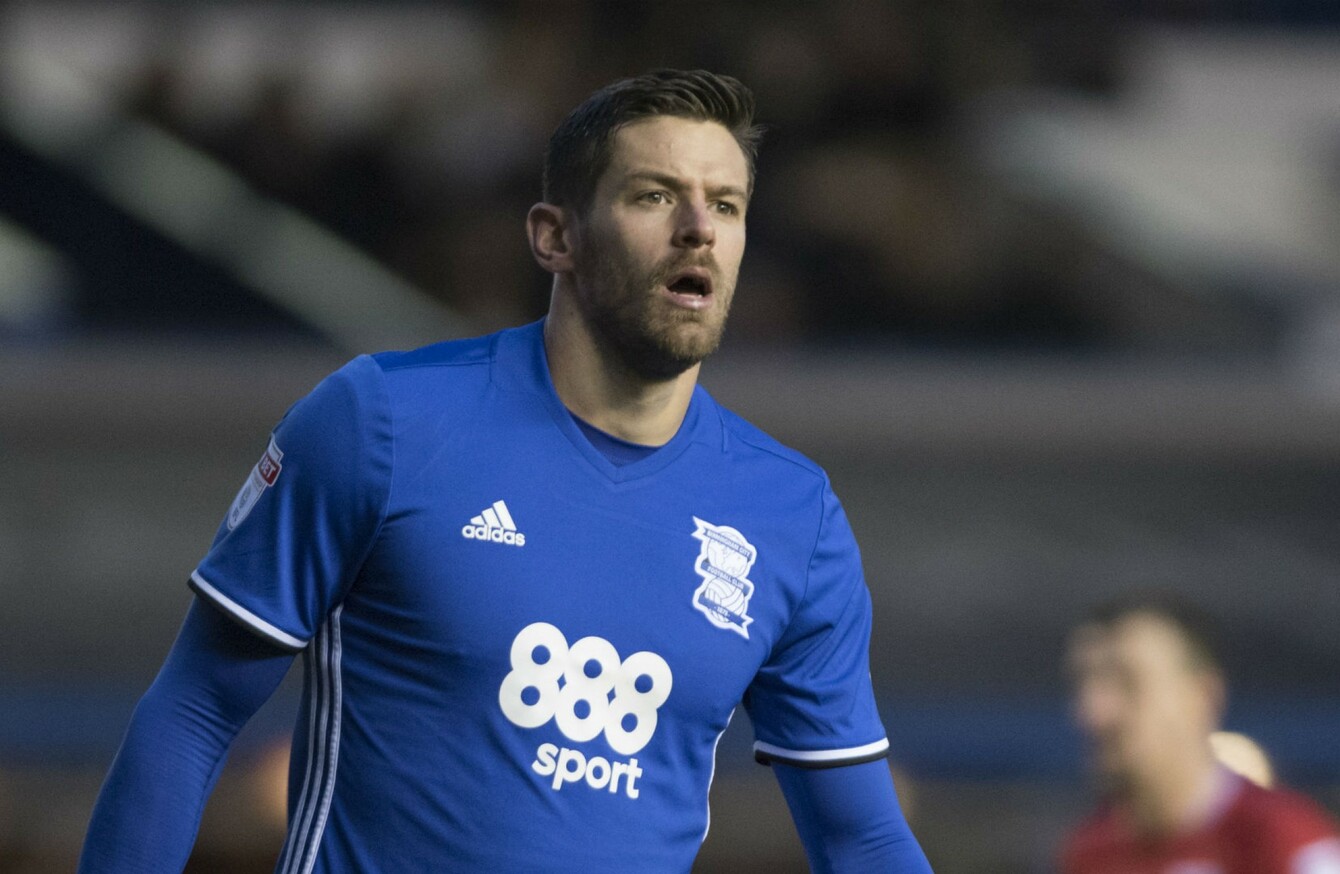 BIRMINGHAM CITY STRIKER Lukas Jutkiewicz has admitted that he would "embrace" the opportunity to play international football with the Republic of Ireland.
The 27-year-old, who was born and raised in England, is eligible to play for the Boys in Green through his Irish grandmother and says that he would be keen to play international football should the opportunity arise.
"We have Stephen Gleeson with us here who has been in the Ireland squad and he mentioned that my name had been in the papers over there, but other than that I haven't heard anything," Jutkiewicz told the Sunday Times.
"I would embrace anybody wanting me in their squad or team, but I don't know if I would be wanted. So until that question is asked it is difficult for me to give an answer, but anybody would want to play international football.
"My paternal grandmother was Irish. Whether she was actually born in Ireland or moved to Ireland at an early age I am not entirely sure."
Jutkiewicz, who lists Everton, Middlesbrough and Burnley among his former clubs, has been in good form for Birmingham this season, netting nine goals in all competitions.
While he qualifies for Ireland through Fifa's eligibility rules, Jutkiewicz has never represented the country at any level and remains available for selection by a number of associations.
As well as England and Ireland, the Southampton-born attacker is also eligible to play for Poland.