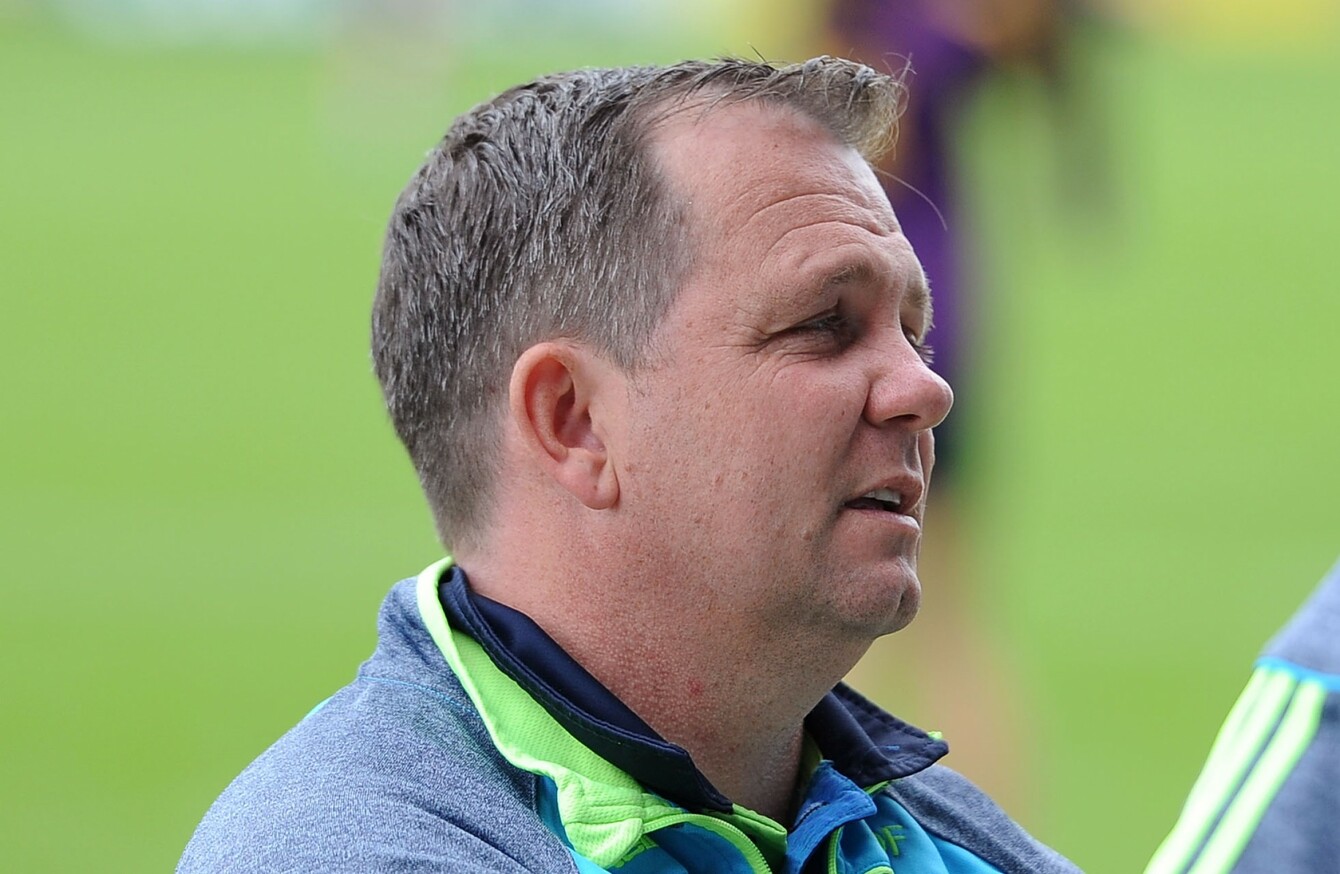 Image: Tommy Grealy/INPHO
Image: Tommy Grealy/INPHO
DAVY FITZGERALD HAS revealed he is "100% considering" watching Wexford's upcoming Leinster final from a high vantage point after experiencing the view during their recent wins over Kilkenny and Laois.
Due to his eight-week suspension for "physical interference with an opposition player," Fitzgerald was banned from the sidelines for the Leinster SHC games against Laois and Kilkenny.
He took in the win over Laois from the stand at O'Moore Park, before viewing the thrilling semi-final victory against Kilkenny from a special booth constructed in the Wexford Park press box.
The Clare native's ban has since expired but he hasn't ruled out taking in the provincial decider against Galway from high in the stands in Croke Park.
"It wasn't a bad thing," Fitzgerald said at the Wexford press night. "You can actually see the game so much better up there, 100%.
"I can't tell you I won't be there the next day. There's a chance I might. I'm going to consider it. I might be down on the sideline, I haven't made up my mind yet. I'm 100% considering it. You'll see the game better.
"Now, you can make mistakes up there as well. I mightn't see the move right at all. Some days you'll see it good. The last day JJ was on his game up there, it's all good. But it was actually good being up there.
"It was good. And it's whatever is better for the team, it's whatever suits the team while they're trying to do their best. It wasn't a bad experience."
Fitzgerald says watching the game from a height allows him to get a better sense of the game tactically.
"It's way better. You can see the shapes all the time and I'd be massive into that, seeing where lads are running and what the story is. When you're on pitch level it's actually very hard to see it."
Wexford have a couple of injury concerns as they prepare for their first Leinster final since 2008.
Young defender Damien Reck is expected to miss another six weeks after suffering ankle ligament damage in the lead-up to the Kilkenny game.
Conor McDonald and Shaun Murphy both went down in training with injuries since the semi-final victory.
Key forward McDonald is awaiting the results of a scan after sustaining a heavy blow to the ankle, and Fitzgerald says he's facing a race against time to be fit for the clash against the Tribesmen.
"It's going to be dodgy enough," Fitzgerald commented about McDonald's knock. "It's going to be tight on him. We get the results Thursday. He won't be training tonight, he will not be doing anything I'd say for the next week.
"The answer is we don't know just yet. We will have a fair idea as the week goes on, but I know for a fact he won't be training.
"It was a bad belt. It was a bad-one, but, please God. I hope for his sake he can play. It'll be 50-50, I just hope for his sake because this is where you want to play. Himself and Sean Murphy got two bad knocks but hopefully they will be okay."
The42 is on Instagram! Tap the button below on your phone to follow us!