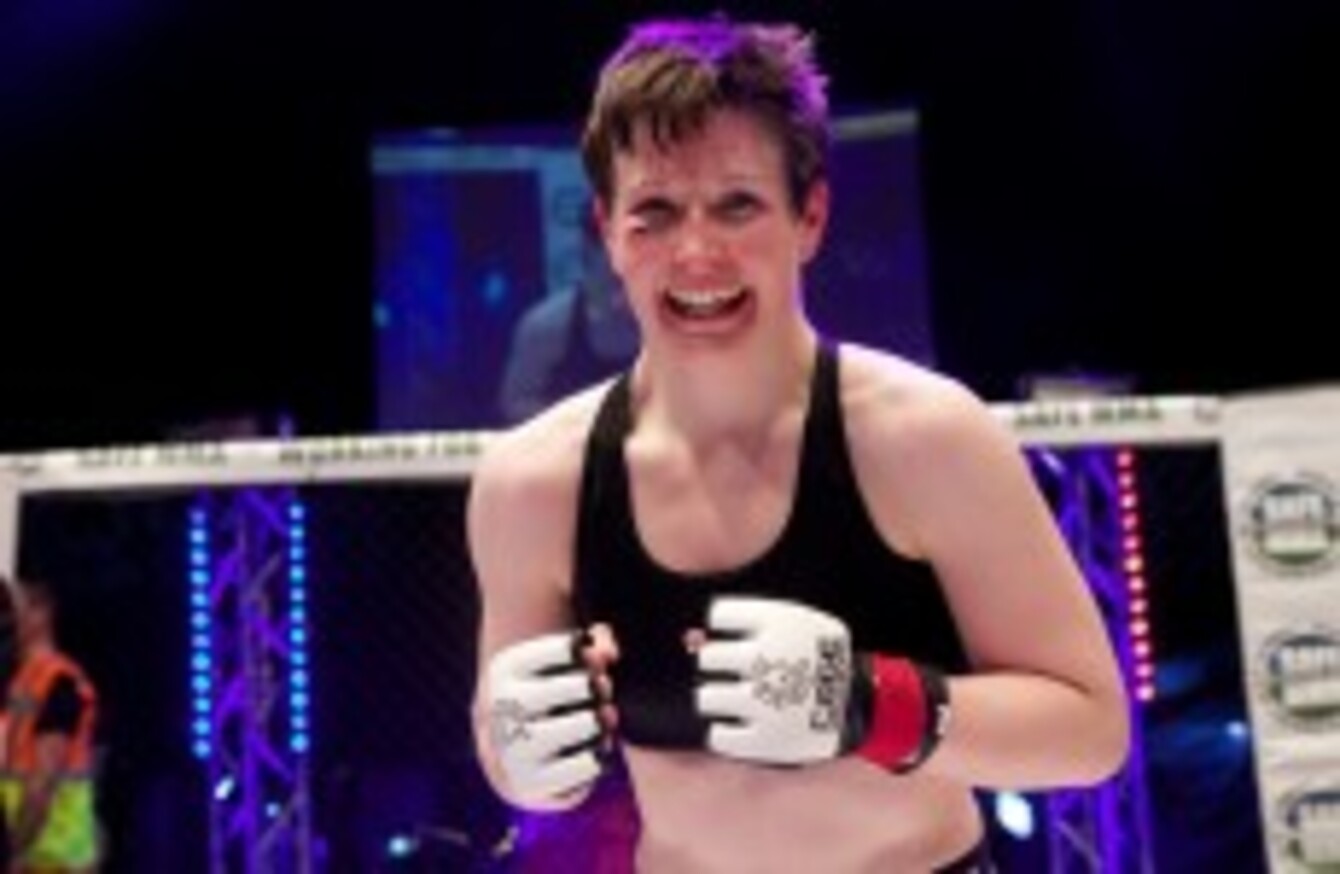 Aisling Daly is part of the supporting cast for her SBG team-mates in Boston this weekend.
Aisling Daly is part of the supporting cast for her SBG team-mates in Boston this weekend.
– Niall Kelly reports from Boston
THE IRISH UFC invasion writes its latest chapter this weekend.
Four fighters will fly the flag in Boston's TD Garden tomorrow evening — and there could have been a fifth. Aisling "Ais the Bash" Daly has revealed that she was offered a slot on the card alongside her SBG team-mates Conor McGregor, Cathal Pendred and Paddy Holohan, and Antrim's Norman Parke.
But Ireland's top female fighter turned it down so that she could fight in the finale of The Ultimate Fighter 20. Daly made history on her UFC debut with a first-round submission of Alex Chambers in Las Vegas, but the five-week turnaround between fights ruled her out of an appearance in Boston this weekend.
Instead, she's fully focused on preparing her training buddy Holohan as he gets set for his third UFC appearance against American flyweight Shane Howell.
"I was given an either/or with the finale or Boston," she told The42 on Friday. "To be honest, I wanted to do the finale and have my wrap-up party for that show.
"It's just so busy now with the team, and the way it works is that me and Paddy look after each other most of the time, whereas when both of us are on the card it eliminates us being able to do that.
"I didn't really like the idea of Paddy not getting as much attention as he needs, or me not getting as much attention as I need, so I'd rather hang on for a little bit and maybe fight next month or the month after.
"I'd like to get something in before a Dublin card comes up but if it doesn't happen, it doesn't happen."
Holahan suffered the first defeat of his career last time out when he lost a unanimous decision against Chris Kelades in Nova Scotia in October.
Going up against the hometown boy was a testing experience, Daly admitted, but with 2,000 travelling Irish fans expected in Boston, there's no doubt whose side the crowd will take on Sunday.
"Paddy had never really fought outside of Dublin before. All of his major fights were in Tallaght pretty much.
"I think the hostile environment in Nova Scotia really affected him and he felt that a lot of people were against him, fighting the hometown boy, being booed on the way out. It was a lot for him to take but he's learned a lot from it.
"Obviously Boston is pretty much home away from home. You have to get used to sometimes being the hero and sometimes being the villain.
"To be honest, I feel like I'm in Dublin," she added. "I'm going around and I'm seeing all these faces of people who I see at Irish shows all the time, people who I've come up with on the scene.
"Honestly you could spin me around and tell me I'm in Dublin and I wouldn't know the difference."