Thompson is still disappointed with the result of the camogie final.
Image: Tommy Dickson/INPHO
Thompson is still disappointed with the result of the camogie final.
Image: Tommy Dickson/INPHO
ASHLING THOMPSON IS not afraid to speak her mind. The Cork camogie star has previously spoken out about her depression, suffering concussion in an All-Ireland final and the brutal on-field sledging she has taken from opponents.
So it should come as no surprise that, when she has something to get off her chest, she's not afraid to speak openly and honestly.
Two weeks after Cork lost to Kilkenny in the All-Ireland Camogie final, the Milford woman is still angry with the standard of refereeing in that game. Despite her annoyance, she's still keen to point out that this is not just her being a sore loser.
"We played two weeks ago with a referee (Éamon Cassidy of Derry) who had never refereed a senior final before," she said yesterday at the launch of the Irish Life Health Schools' Fitness Challenge.
"His first ever game was when we played Wexford in the last group game in the championship and that was his first ever time refereeing a senior camogie game.
"I just can't understand how the man got it. I actually got sent off that day. My first yellow was fair enough, I'll say that, but the second looked ridiculous on television.
"Gemma O'Connor got sent off the last day for absolutely nothing, a player from Kilkenny came out with desperate foul language in front of his face to Gemma, who shrugged her off and got sent off.
"Katriona Mackey soloed in with a ball when we were finally chasing the game in extra-time and we could have scored a goal, but he blew her for having the ball on her hurley.
I still say Kilkenny deserve to win the All-Ireland final, I'm not blaming the referee on it, but you can't put a referee out there who has never refereed at that level before.
"We don't even ask questions as to why, there's no point, because we won't get any answers."
Thompson feels the appointment of such a relatively inexperienced official showed a lack of respect to both teams in the decider.
"I was angry myself, I couldn't believe that he was refereeing the game because the guy who refereed the intermediates is really good and knows his stuff.
We usually have no complaints when it comes to things like that but he had really messed up in the last game in the championship in Wexford Park, so to give him the final it felt like it could have been purposely done to upset us.
"That's how I felt, I'm not sure how Cork felt, but I'm not afraid to give my opinion.
"I thought he made an absolute mess of it the last day, it was not free-flowing, there was constantly frees happening but it's not an excuse, we didn't perform on the day. But those things don't help either.
"I could be wrong but it's something they should revise for next year. Fair enough, throwing him in for the group stages, that's fine.
"But come the All-Ireland final, you need a referee with experience that has been in front of the cameras and knows that kind of pressure.
"It's the same with a player, you're not going to play someone who hasn't played all championship and start them in an All-Ireland final. It's exactly the same thing.
"But it's no excuse, we lost the game, it's down to the 15 players inside the white lines and nothing else, really."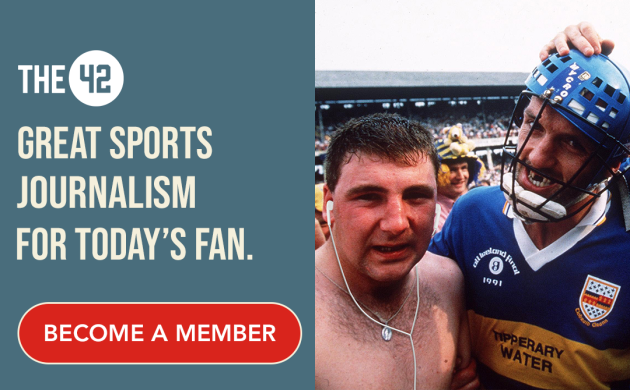 Thompson says she's finding it difficult to put the loss behind her, but it helped seeing the Cork footballers lift another Brendan Martin Cup, especially her record-setting camogie team-mates Rena Buckley and Briege Corkery.
"It's really hard to kind of pick up and move on but luckily we're straight back in with the club championship, which does put you back on your toes again and we're into a semi-final in a couple of weeks, so that really does help.
"But at the same time it's always there and I do think that yesterday did pick us up.
"(Corkery and Buckley) are just a different breed and I don't know how they do it.
"Briege especially, she could play three games in a day and not let it affect her. She's kind of like super-human, I don't know what she's made of.
"Rena then is a physiotherapist who is flat-out 24/7. They're always training, always going between one and the other but I don't think we'll ever see the likes of them again."
Ashling Thompson was speaking at the launch of the Irish Life Health Schools' Fitness Challenge encouraging PE teachers and secondary school students across the country to take positive steps in improving their fitness levels. If your school would like to take part, registration is open until 5pm on Friday, 30 September.