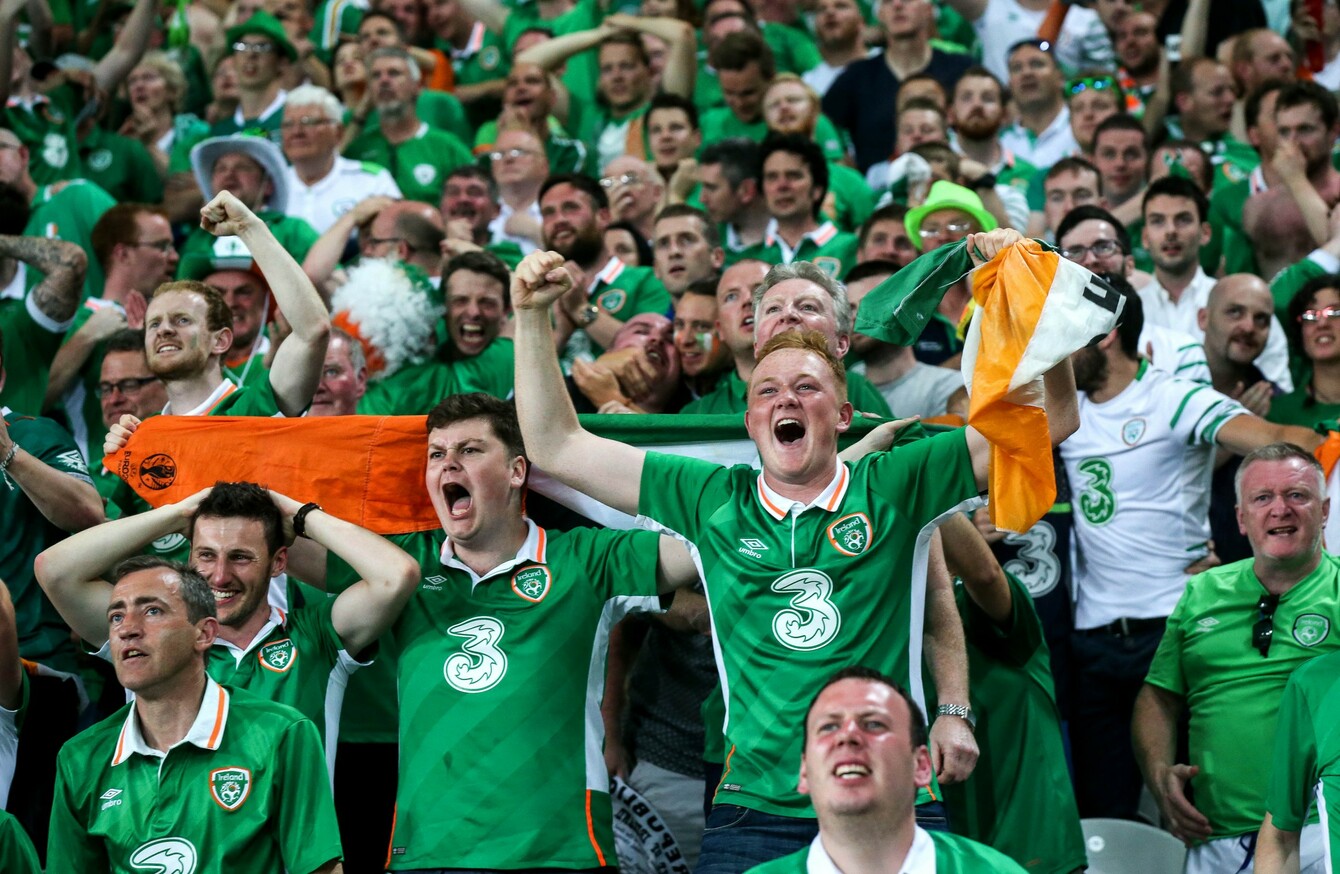 Image: James Crombie/INPHO
Image: James Crombie/INPHO
IT'S BEEN A pretty intense week of sport. Here's a taster of how you reacted.
After James McClean got himself into Twitter trouble (again) after Brexit, McGoo spoke for a nation with one clear voice.
As long as he is instrumental in a Frexit on Sunday, I think we are all cool with this."
Pete Slattery and his wife want some clarity around the scrum.
There's a very valid case to be made that there should be a specialist scrum ref employed to oversee the scrum. It seems that very few refs have a clue about what's going on during the scrum, and cannot judge what's happening on the opposite side to which they're standing. It's a very complicated set piece. I bloody hate being asked by the wife why the ref penalises a scrum. It's a mystery at times."
After the Boys in Green proved they were a match for the form team in tournament, Padraig found an omen to point to certain Irish (or possibly Slovakian) victory.
Ireland and Slovakia are the only two teams to finish the groups with a W1 D1 L1 record. The same as winners Greece 12 years ago in 2004 and winners 12 years before that Denmark in 1992.Get your money on folks!"
Away from the Euros, Ken Pepper seemed overjoyed by the return of his favourite 80s hairstyle.
Stunning mullet. Very Neighbours circa 1987."
Ah Jesus, EoinM. C'mere and hug us, ya big aul' lug.
My fiancée has gone to sleep ages ago and I'm here in the dark, tears streaming down my face, the enormity finally sinking in..Honestly, sometimes I bloody love sport."
A week is a long time in sport, and Tom McCauley needed the U20s to boost his Monday after a few low points last Saturday.
A good way to end a tough weekend of Irish sport."
And John R Ewing had a vision…
Ben Betts….Ballyhahill for the World Cup"
The42 is on Snapchat! Tap the button below on your phone to add!