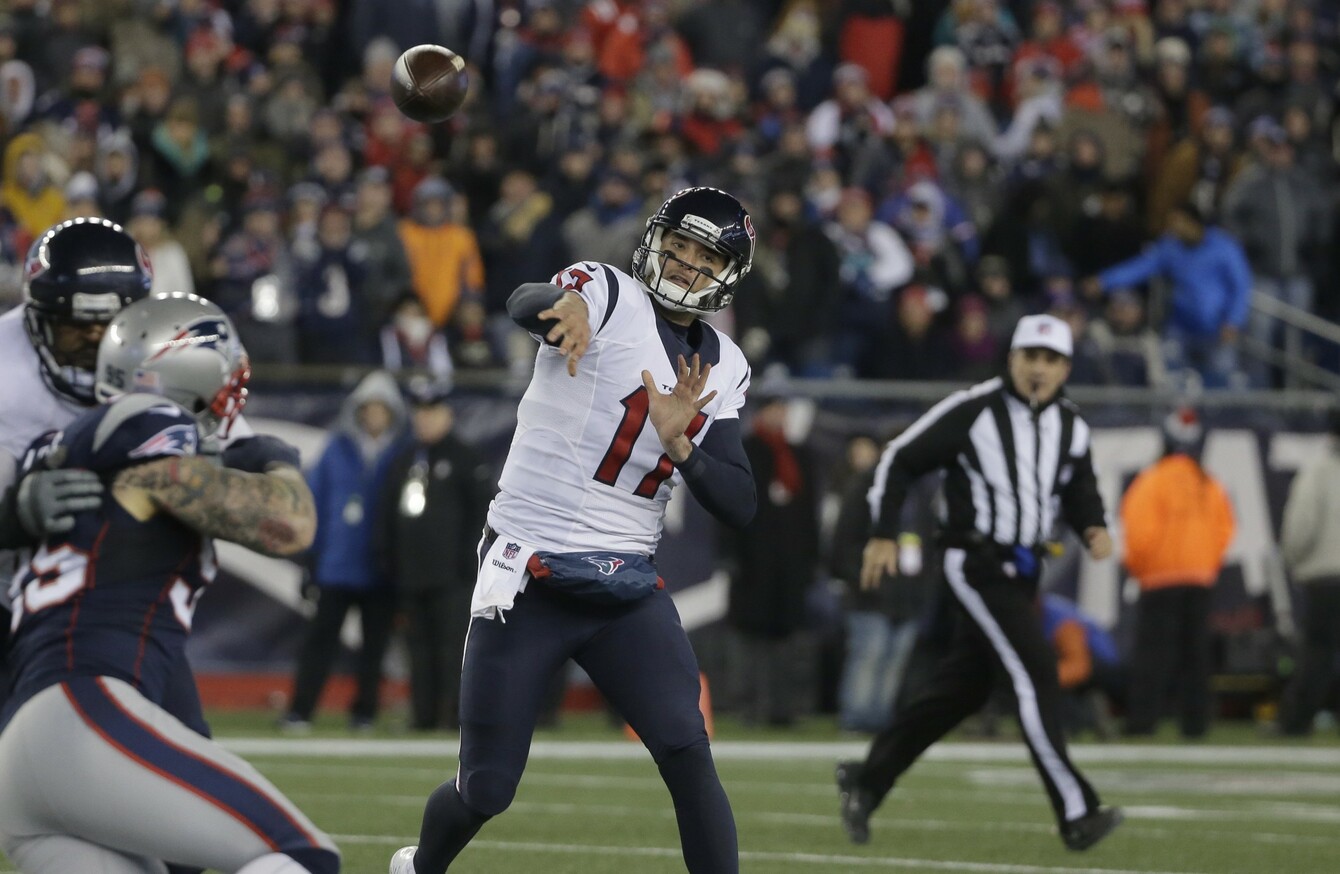 Image: Steven Senne
Image: Steven Senne
THE HOUSTON TEXANS and Cleveland Browns completed a stunning trade on Thursday to send quarterback Brock Osweiler to Cleveland.
The Texans are also sending a 2018 second-round pick to the Browns in exchange for a 2017 fourth-round pick and salary-cap relief from getting rid of Osweiler's contract.
The cash savings would help Houston chase Tony Romo should he get cut from the Dallas Cowboys, according to ESPN. On Thursday, it was reported that the Cowboys were seeking to trade for Romo rather than cut him; the Texans were said to be interested.
ESPN say the move will open up $10 million in salary-cap space and save $16 million in cash for the Texans. Additionally, it's reported that Houston were "anxious" to dump Osweiler's contract and move onto its next quarterback.
The Browns are not interested in keeping Osweiler and are likely to trade him, which would result in an NBA-like transaction in which teams trade bloated contracts to get them off the books; a rare occurrence in the NFL.
It's a fall from grace for Osweiler, who was considered one of the prized free agents last offseason. The Texans pried him away from the Denver Broncos with a four-year, $72 million contract with two years and $36 million guaranteed.
In Osweiler's lone year with the Texans, he completed just 59% of his passes for 2,957 yards, 15 touchdowns, and 16 interceptions, with a 72.2 passer rating.
In December, Osweiler was benched for backup Tom Savage, and Houston fans gave Savage a standing ovation.
Now it appears Osweiler will be passed around the NFL as teams try to get assets for salary-cap relief.
The42 is on Instagram! Tap the button below on your phone to follow us!