IT SEEMS A bit unfair that being middle class is considered terminally uncool, given that John Lennon, Mick Jagger and David Bowie were all raised in respectable, net curtain-twitching suburbia.
But, as the Observer columnist Sue Arnold once put it, "to be middle class is to be boring," and to look through the Premier League fixture list these days is to be reminded of endless streets of semi-detached suburban sprawl.
While there remain the dazzling glass skyscrapers of the top six and the struggling sink estates of the newly promoted, much of the division is now respectable, modestly successful and, frankly, rather dull.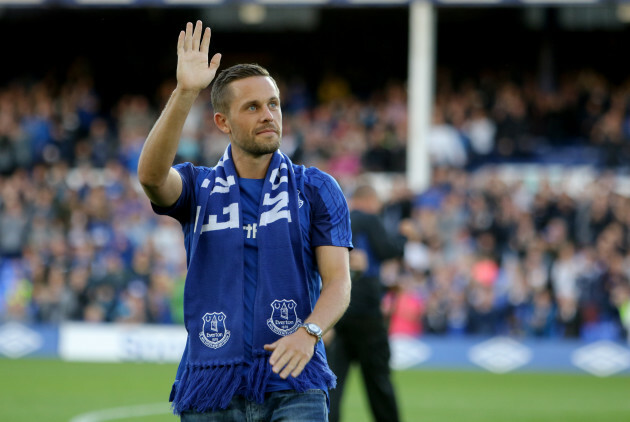 Richard Sellers Richard Sellers
The Premier League has always been split into a ruling elite, mid-table mediocrity and a desperate underclass, but last season saw the stratification at its clearest. The 15 points between Everton in seventh and West Brom a place below was the biggest gap between a club in the final league European spot and the next team in the table in the Premier League era.
Take the six-point blanket that you could throw over the 10 clubs between West Brom and 17th place Watford and you have further proof that much of the league is a beige middle class – the privet-hedged Acacia Avenue of modern football.
(The fact that it panned out that way just a year after an underdog stormed the palace gates seems further proof that Leicester's title win was a weird anomaly rather an overturning of the prevailing order.)
Now while the Premier League is often portrayed as a playground of the decadent and spendthrift, in reality much of it has become a model of sensible housekeeping – as much as a world in which it costs €50 million to get a nice Icelandic man to take free kicks for you could ever be considered sensible.
The league has developed a process of natural selection whereby it weeds out the basket cases, the living-the-dreamers and the overstretched minnows.
But especially the basket cases. Vincent Tan's Cardiff, Randy Lerner's Aston Villa, Tony Fernandes' QPR, Assem Allam's Hull and Ellis Short's Sunderland: clubs whose approach to corporate governance is a blend of Kim Jong Un and Spongebob Squarepants have tended to have their Premier League existence curtailed. Instead the league rewards solid middle class virtues of prudence and strategic planning – and, let's face it, is a much less interesting place for it.
The result is an increasing standardisation of what the model mid-table Premier League club looks like. When it comes to signing players, well-staffed recruitment departments have replaced the duo of wheeler-dealer manager and skinflint chairman.
Whether it is Stoke City with a technical director, West Brom with their director of football administration or Les Reed, Southampton's impressively titled vice-chairman of football, much of these clubs' real business is done well away from the manager's office.
Andrew Matthews Les Reed with Saints CEO Gareth Rogers and commercial director David Thomas. Andrew Matthews
"It is a fundamental part of the football club," Stoke City chief executive Tony Scholes said in 2014, "to make sure you are recruiting well at the right price, developing those players while they are with you and, if the time comes when you do sell, you are able to sell at a decent profit."
How very sensible, practical and, yes, boringly middle class.
The idea is that managers come and go, but that clubs should have a football department that makes smart decisions on transfers, rather than spray money around on glamorous but troublesome playboy strikers.
Which, of course, is how it used to be. Back in the mid 1990s to early 2000s, freshly moneyed Premier League clubs were like giddy teenagers on Leaving Cert results night, unsure what to do with their new-found freedom and making some very bad decisions as a result.
PA Archive / PA Images Ravanelli and Carbone at Derby County? Sure. Why not. PA Archive / PA Images / PA Images
Most of these involved signing unreliable but highly entertaining foreign players; so you would have the spectacle of, say, Sheffield Wednesday in 1997-98, whose fans got to enjoy Ron Atkinson attempting to absorb Paolo Di Canio and Benito Carbone into a functioning unit.
Exclusive Six
Nations Analysis
Get Murray Kinsella's exclusive analysis of Ireland's Six Nations campaign this spring
Become a Member
Fabrizio Ravanelli at Middlesbrough, David Ginola at Spurs and Newcastle, Giorgi Kinkladze at Manchester City, Peter Ndlovu at West Ham, Jay-Jay Okocha at Bolton – it was once considered the duty of otherwise middling clubs to jazz up their supporters' lives by signing exotic, talented individualists.
But the globalist nature of today's Premier League means that the exotic is now the everyday, while talented individualists don't fit the high-pressing requirements of modern tactical systems. Many run-of-the-mill Premier League games now resemble train stations at rush hour – lots of purposeful bustle but no place for poetry.
The clinching characteristic of middle-class conformity is the identikit stadium design in which many of the Premier League's petite bourgeoisie ply their trade – after all, an Englishman's home is his castle.
The post-Taylor Report home of the average top flight club is modern, safe, clean and utterly lacking in character – the three-bed semi of sporting arenas. The ramshackle Victoriana of the likes of Filbert Street, Highfield Road, Upton Park and the Dell had undoubtedly had its day by the time the wrecking ball arrived, but each one was individual and identifiable to their respective clubs. Sixteen years on from its opening, do you have any feelings at all about Southampton's St. Mary's Stadium?
But being middle class is all about aspiration, and while the increasingly steady, sensible middle order of the table might make the World's Greatest League™ a slightly less exciting place than it once was, the ever-increasing financial rewards mean there are countless clubs who love to quietly settle down there.
After all, a middle class hero is something to be, as John Lennon would never have dared sing.
Subscribe to The42 podcasts here: