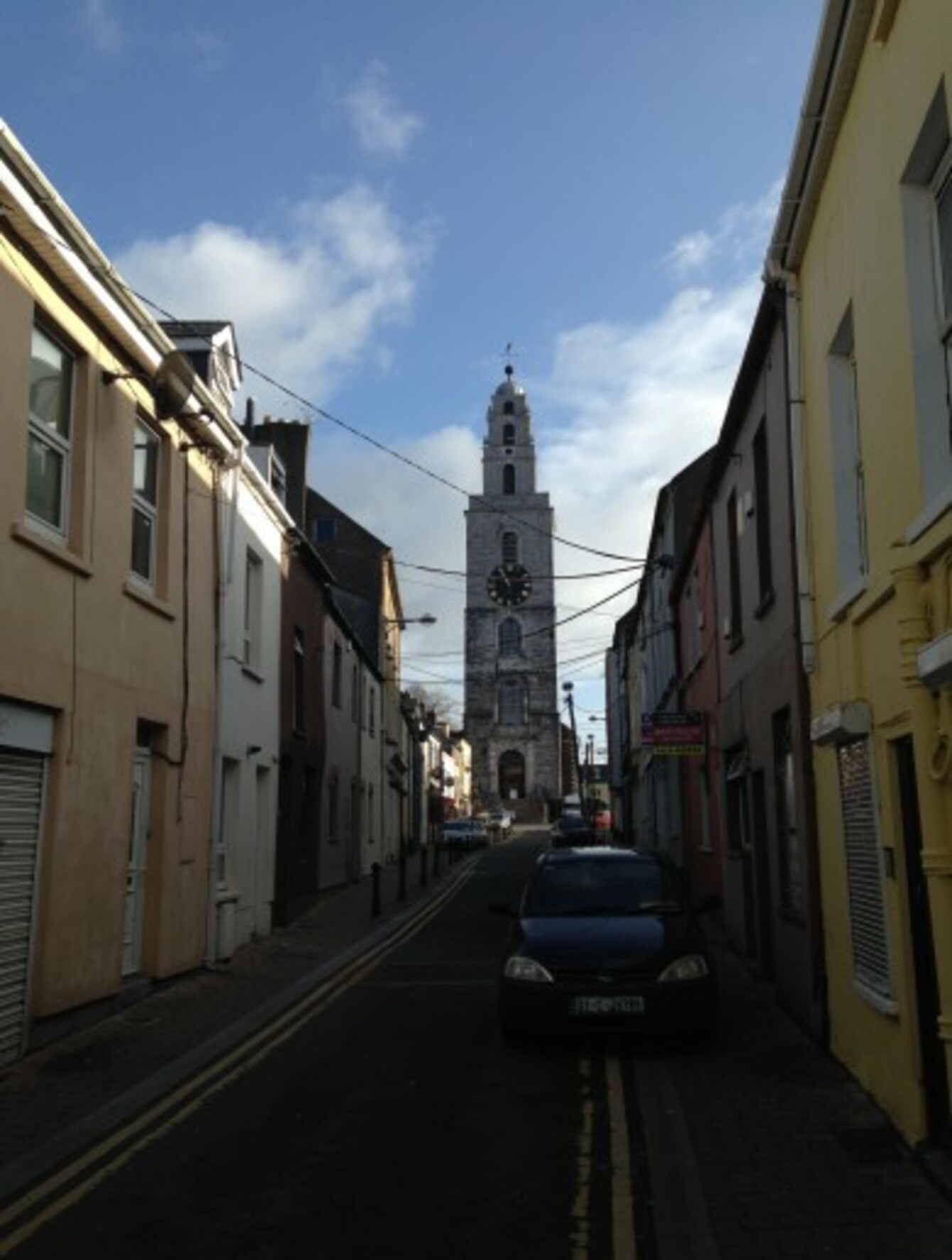 On track: Shandon on a Sunday morning.
On track: Shandon on a Sunday morning.
IF BUILDING A business is a journey, Jim O'Mahony could track his venture's progress in kilometres.
The 43-year-old works in IT but has quickly turned a big idea into a reality: jogging tours of his native Cork.
The north Cork native meets me outside the Tourist Office on the Grand Parade one recent Sunday morning and leads me to St Finbarr's Cathedral, into UCC's beautiful campus, down to Fitzgerald's Park and up to Shandon in a really enjoyable 8k trip.
Every stride is complemented with his tour guide patter and interesting insights into buildings and streets that I thought I knew well.
City Jogging Irish Tours is the result of lots of hours of planning and work from O'Mahony who was prompted into action after the death of a colleague, who was a training partner.
"It was a real wow moment for me, appreciating life and how quickly it can all fall apart," he says.
"So I thought okay I need to do something for me, something that is based in my biggest interests and greatest passions. They would have been and they are: running. I love fitness; if I was a talented soccer player I'd turn professional but I'm no good at it. But I do love fitness and the buzz I get. The feeling you get when you complete a training session.
"Then, I'm a Cork fanatic. I love the city and I love the county. And thirdly, I love talking. I love people. And this just ties in with all my interests.
"One evening I was at home with my wife Julie and I said 'I've had this idea for jogging tours of Cork. And I expected her to laugh me out the door. And she said 'Really? Well go for it. Get an internet site going and if you're really passionate about it, go for it'. And she kind of caught me on the hop because I hadn't expected that reaction.
"And then from there it just snowballed."
O'Mahony has shaken the Shaky Bridge with tourists from Tuscon to Romania. He's explained what a butter museum is to  corporate groups in Shandon's shadow. He's warned local Cork people of the dangers of crossing the quad.
"The reaction has been overwhelming," he says. "I hadn't expected the positive reaction that I've got and the feedback I've got on TripAdvisor has been really positive.
"I'm getting five-star comments from everybody who's done it. The feedback I've got from Cork people has been every bit as positive as that from tourists. It's amazing the amount of Cork people who don't know their own city or the history of it.
"Not everybody has gone to UCC so not everybody knows about the college. Not everybody has kids so they wouldn't know the ins and outs of Fitzgerald Park and how it was created. The fact that before 1900 there was just a marsh there. Not everybody knows that we have just one suspension bridge in Cork.
"And sure almost nobody knows what it's original name is, which is Daly's Bridge. And I love explaining the history of Cork and explaining the nuances of certain areas. So it's been really really positive.
"I don't see it as work because I'm getting the opportunity to see people from different places and I'm basically just showing off our city. It's a treat to do because I get to talk about Cork and I get to jog and meet new people. I'm buzzing after every time I do it."
Visit City Jogging Irish Tours for more or follow them on Twitter.