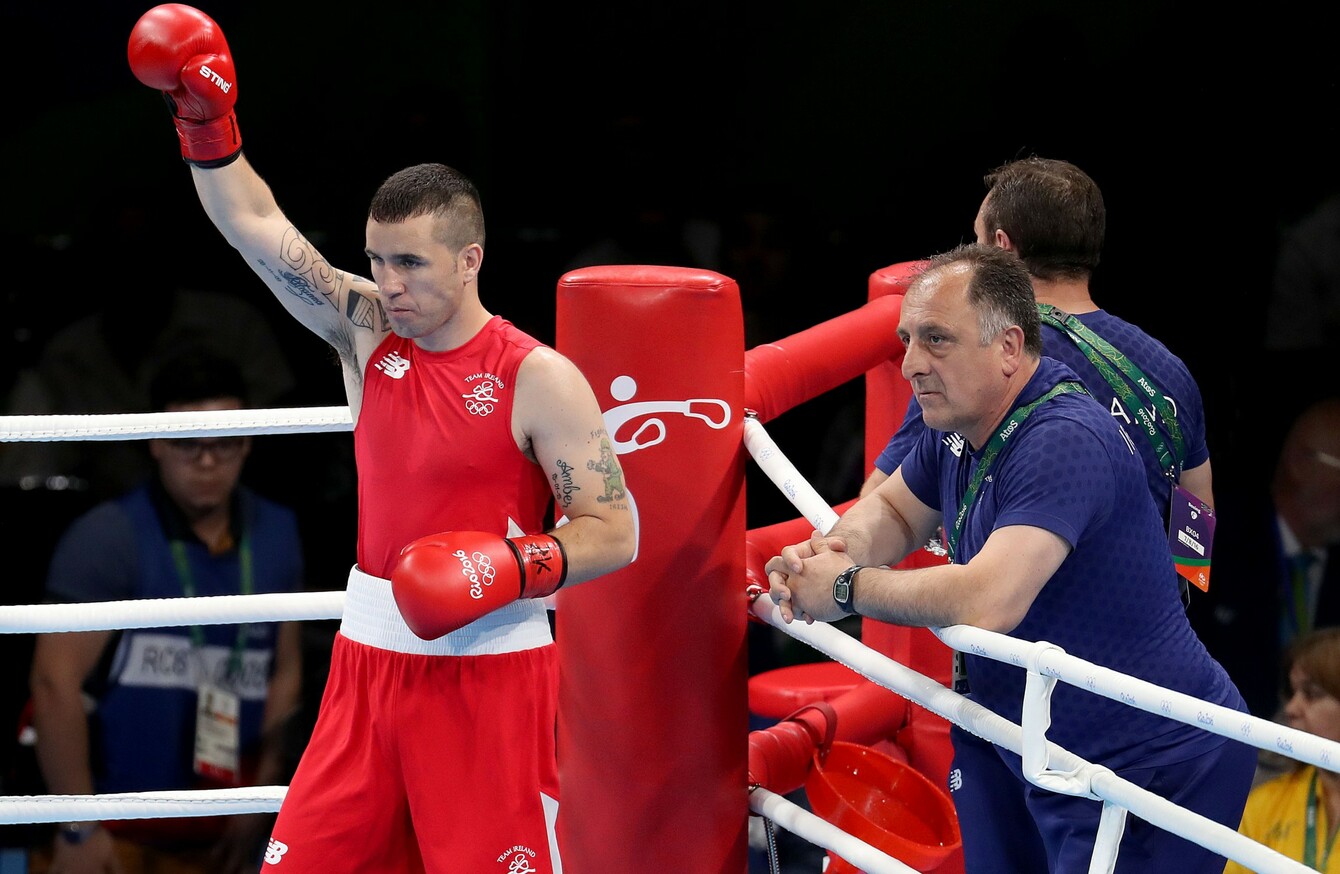 Joyce celebrates his win over Allisop - but Selimov will present a very different test.
Image: Dan Sheridan/INPHO
Joyce celebrates his win over Allisop - but Selimov will present a very different test.
Image: Dan Sheridan/INPHO
– Niall Kelly reports from Riocentro, Rio de Janeiro
DAVID OLIVER JOYCE is one win away from an Olympic medal fight.
Think about everything he's been through, the heartbreaking near-misses in qualification for Beijing 2008 and London 2012, and let that sink in.
The only problem is the man that stands in his way later this evening (9.45pm Irish time).
There are a few things that we can definitively state about Albert Selimov, the Azerbaijani veteran. Back in 2007, he was crowned world featherweight champion; a magnificent achievement in its own right, and even more impressive when you consider who it was he beat in the final.
Vasyl Lomachenko, now the WBO super-featherweight champion, is regarded by many as the finest amateur boxer ever to grace the canvas. Twice world champion and twice Olympic gold medallist, the Ukranian finished his amateur career with an unparalleled record of 396-1.
Joyce was one of the 396; Albert Selimov is the one.
Source: StevenZ2000/YouTube
Of course Lomachenko later avenged the defeat twice, and furthermore, that was nine years ago. Selimov is now 30, a year Joyce's senior, but there are no signs that he is on the wane just yet.
Gold at the inaugural European Games in Baku last year was followed by silver at the World Championships in Doha, second only to Lazaro Alvarez, the Cuban who is the division's top seed in Rio.
It is a daunting challenge to say the least, but Joyce and the Irish camp aren't blinking.
"It's going to be a very close fight," coach Eddie Bolger said. "It's going to be 50/50.
"If you look back on Davy's record, he's beaten some world class opponents. There's not many who beat him over three three-minute rounds.
"Selimov's record speaks for itself, but he's pushing on as well. He likes to make things easy for himself, he likes to control. We're going to try and take him out of his comfort zone.
"We sparred him a few times. Spars are different I know, you don't show everything. Davy didn't show everything.
Look we could paint Davy's tactics on the front of this building. It'll be pressure, pressure, pressure and we'll see where it goes.
As the second seed in the 60kg division, Selimov got a bye directly into the last 16 whereas Joyce already has his first win under his belt, a convincing unanimous decision against Andrique Allisop of the Seychelles on Sunday.
That win should give Joyce the confidence to take the contest to Selimov, something which Bolger acknowledges as being crucial to give the Athy man a fighting chance.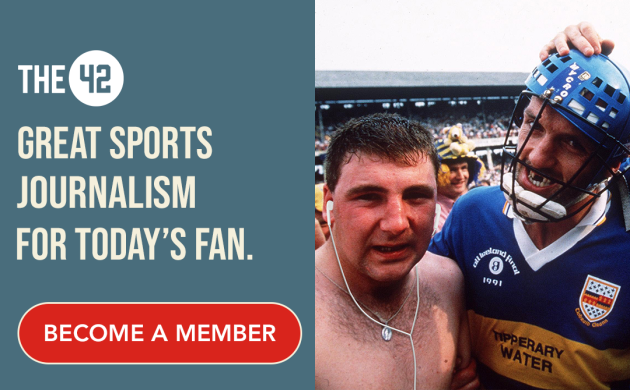 "There's no secrets with Davy," he continued.
"He'll just push him, push him, push him.
(Selimov) will try and make as much impact in the first round. We can sacrifice the first round. It's not all important as long as we impress our tactics.
"As long as we catch him before the finish line, that's the plan with Davy usually."
Not only would an Irish win set up a medal fight against Sofiane Oumiha of France, the seventh seed, or Thailand's Amnat Ruenroeng; it would blow the bottom half of the draw wide open.
"Over three threes, It'll take a good man to beat (Joyce). Selimov is a good man, but I don't know which one is coming to the end of the line quicker, Davy or him. They're both hardy.
"But this is the best year Davy's ever had. Best two years maybe. So I'd give him every chance.
"Watch this space, it's going to be very tight. I just hope the right man wins."
The42 is on Snapchat! Tap the button below on your phone to add!