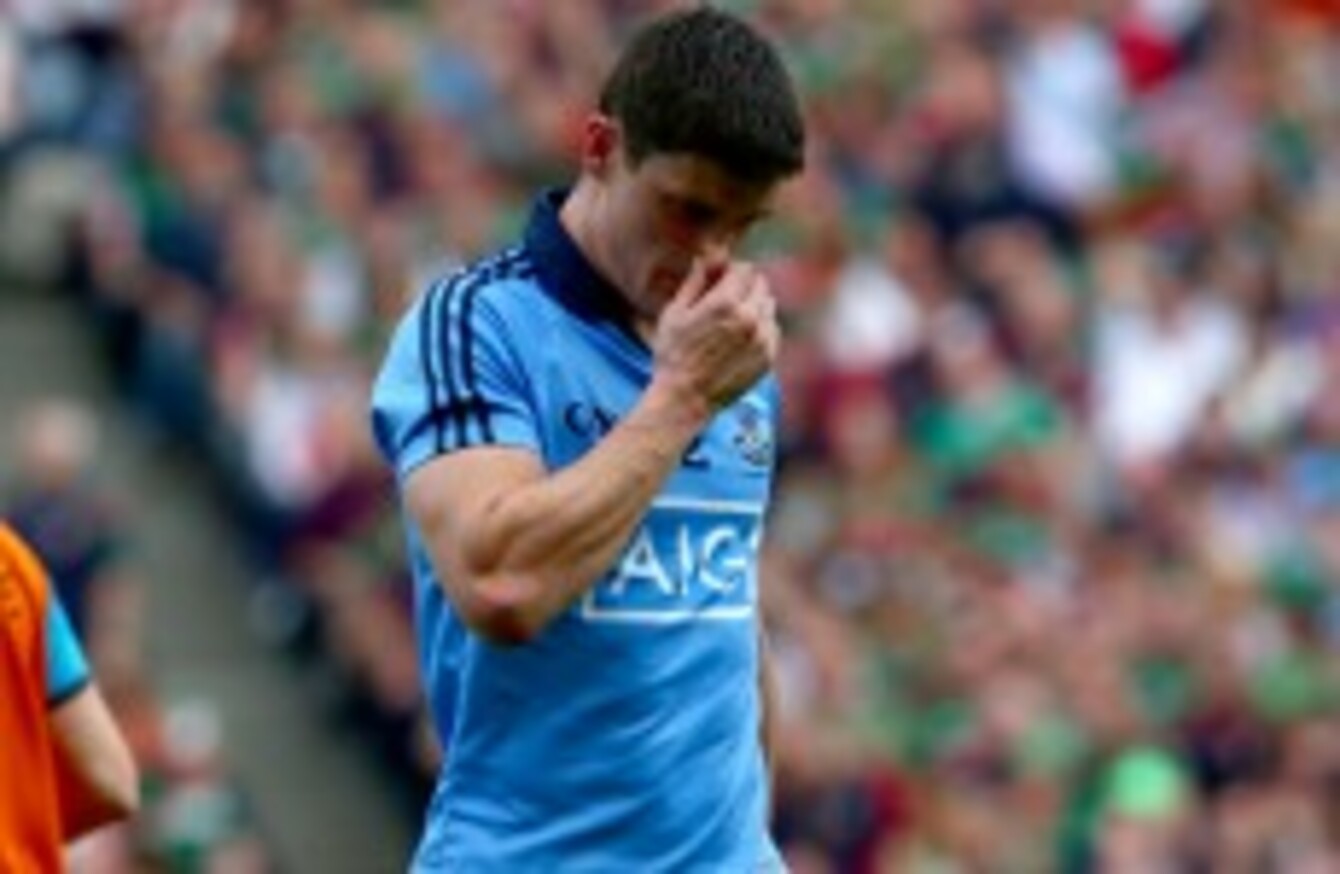 Diarmuid Connolly was sent off last Sunday.
Image: Donall Farmer/INPHO
Diarmuid Connolly was sent off last Sunday.
Image: Donall Farmer/INPHO
DUBLIN STAR DIARMUID Connolly may decide to take his case to the independent Disputes Resolution Authority (DRA) after exhausting the avenues of appeal available to him through GAA channels at Croke Park.
But it's thought highly unlikely that the St. Vincent's ace would receive an eleventh hour reprieve as the chairman of two of the GAA's disciplinary bodies that he has already appeared before are former secretaries of the DRA, and solicitors by profession.
In recent times, GAA chiefs have been working hard behind the scenes to close any potential loopholes and they will be unhappy if Connolly is cleared to play against Mayo in Saturday's All-Ireland football final replay.
It is understood that there is annoyance within the corridors of power that Mayo defender Kevin Keane won his recent red card appeal but that precedence alone won't help Connolly if he ventures down the DRA route.
Connolly was handed a one-match ban after he was red-carded for a tangle with Mayo's Lee Keegan in last Sunday's drawn match.
Source: Seoirse Ui Duic/YouTube
Connolly has failed at Central Hearings and Central Appeals Committee levels after the GAA's Central Competitions Control Committee proposed the suspension.
Liam Keane was the first secretary of the DRA and is the current chairman of the GAA's Central Hearings Committee (CHC).
Another qualified solicitor, Matt Shaw, was secretary of the DRA from March 2009 until February of this year and is the current Central Appeals Committee (CAC) chairman.
The CAC heard Connolly's appeal into the early hours of this (Friday) morning but decided that Connolly's ban should stand.
As the bodies spearheaded by Keane and Shaw have both dismissed the Connolly case, a source close to the process told The42 it is unlikely that the DRA's current secretary, Jack Anderson from the School of Law at Queen's University Belfast, will rule against his predecessors.
Meanwhile, a well-placed GAA source has confirmed to The42 this morning that if Saturday's replay goes to extra-time, Connolly still won't be eligible to play, even though it would constitute 'a new match.'
If a player is suspended for a game, the ban covers the regulation 70 minutes plus any potential extra-time.