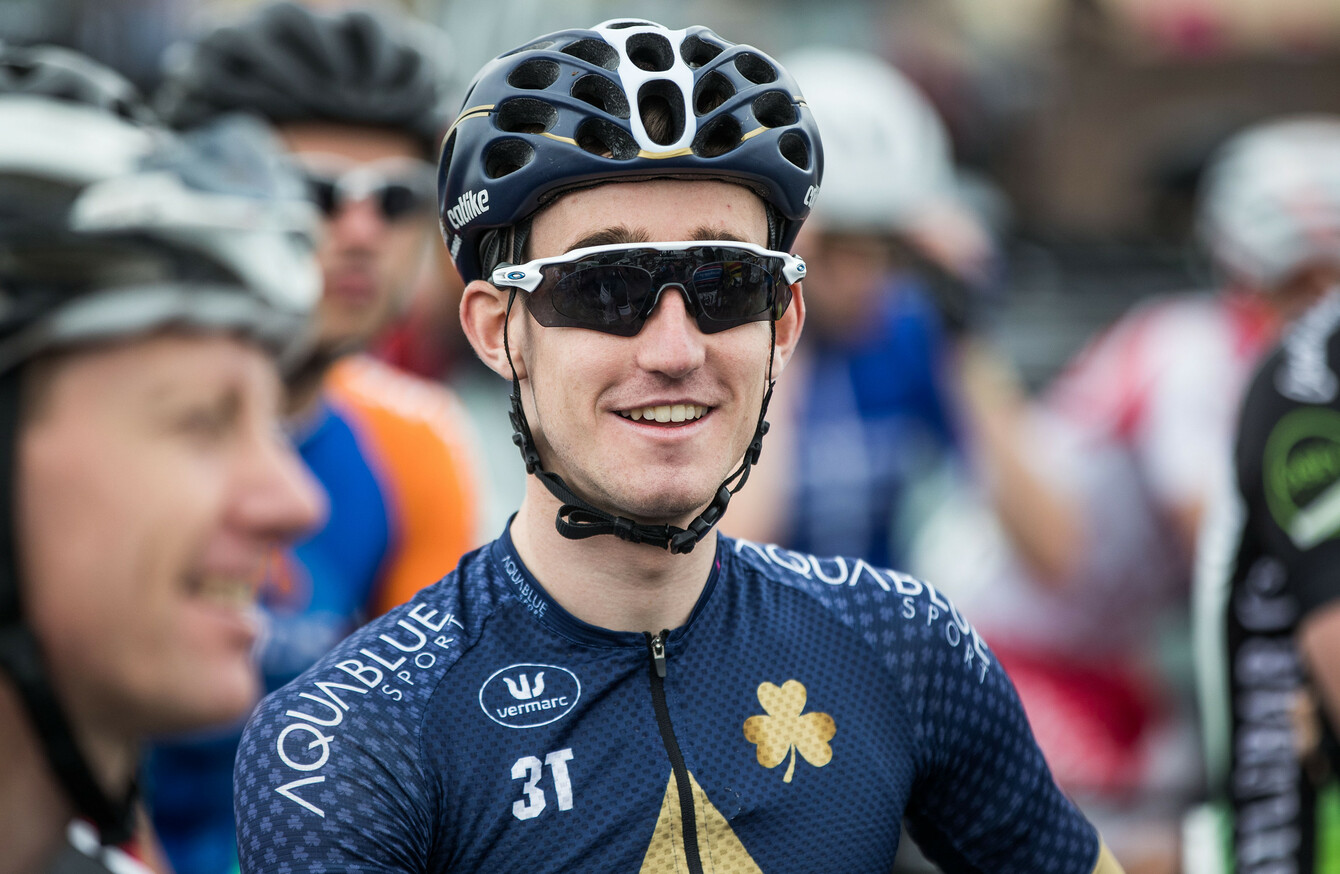 Dunbar: Dave Brailsford welcomes "talented young rider" to Team Sky.
Image: Bryan Keane/INPHO
Dunbar: Dave Brailsford welcomes "talented young rider" to Team Sky.
Image: Bryan Keane/INPHO
IRELAND'S EDDIE DUNBAR has joined British cycling giants Team Sky.
Dunbar was among 16 members of Team Aqua Blue which is being disbanded at the end of the season, but has joined Team Sky with immediate effect and will make his debut as part of the team this weekend.
"I'm really grateful for the opportunity I'm getting after the situation I've found myself in," Dunbar said in a statement this morning.
"Sometimes a team folding is the way the sport goes. I just had to be professional about it and understand the situation. Luckily Sky came along and they offered me a block of Italian races which is good preparation for Innsbruck.
It's all fallen into place for me – and I can't wait to get started now."
The 22-year-old Cork native looks set to make his debut for Team Sky this Saturday at Coppa Agostoni and has agreed a deal which will keep him with the team until the end of 2019.
"This is a great opportunity for me to spend the last few weeks of the season with a team I'll be riding for next year. It will make the transition a lot easier.
"It's really helpful to have this opportunity to familiarise myself with everything, especially the riders and the staff, ahead of next season."
Team Sky principal Dave Brailsford described Eddie as "a talented young rider" and addressed the situation by which they were able to acquire his services.
"Obviously the circumstances, with Aqua Blue folding, aren't ideal for anyone at the team, or the sport in general," he said. "You never like to see teams go through something like that.
"But we're pleased to be able to offer Eddie an immediate route back in with Team Sky.
"We have been watching him for a while and it's clear that he has great potential. He particularly impressed at the Tour de Yorkshire and Tour de l'Avenir this year and we hope he can build on those performances with us.
"We're looking forward to integrating him into the Team during the remainder of 2018, allowing him to hit the ground running in 2019, and hope he can form a part of our next generation as we continue to build for the future."
Aqua Blue Sport made the announcement of their closure last month, citing a lack of revenue in order to make the Irish professional cycling outfit a self-sustaining team.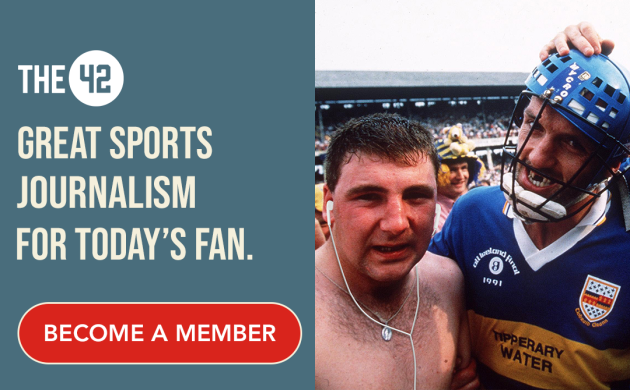 Backed by Cork-born businessman Rick Delaney, Aqua Blue were told to seek out third-party sponsorship for the 2019 season but ultimately came up short after a deal with fellow pro-continental team Vérandas Willems–Crelan fell through.
With no amalgamation in sight, Aqua Blue announced negotiations had been terminated and that they would not be applying for a cycling licence next season.
The42 is on Instagram! Tap the button below on your phone to follow us!