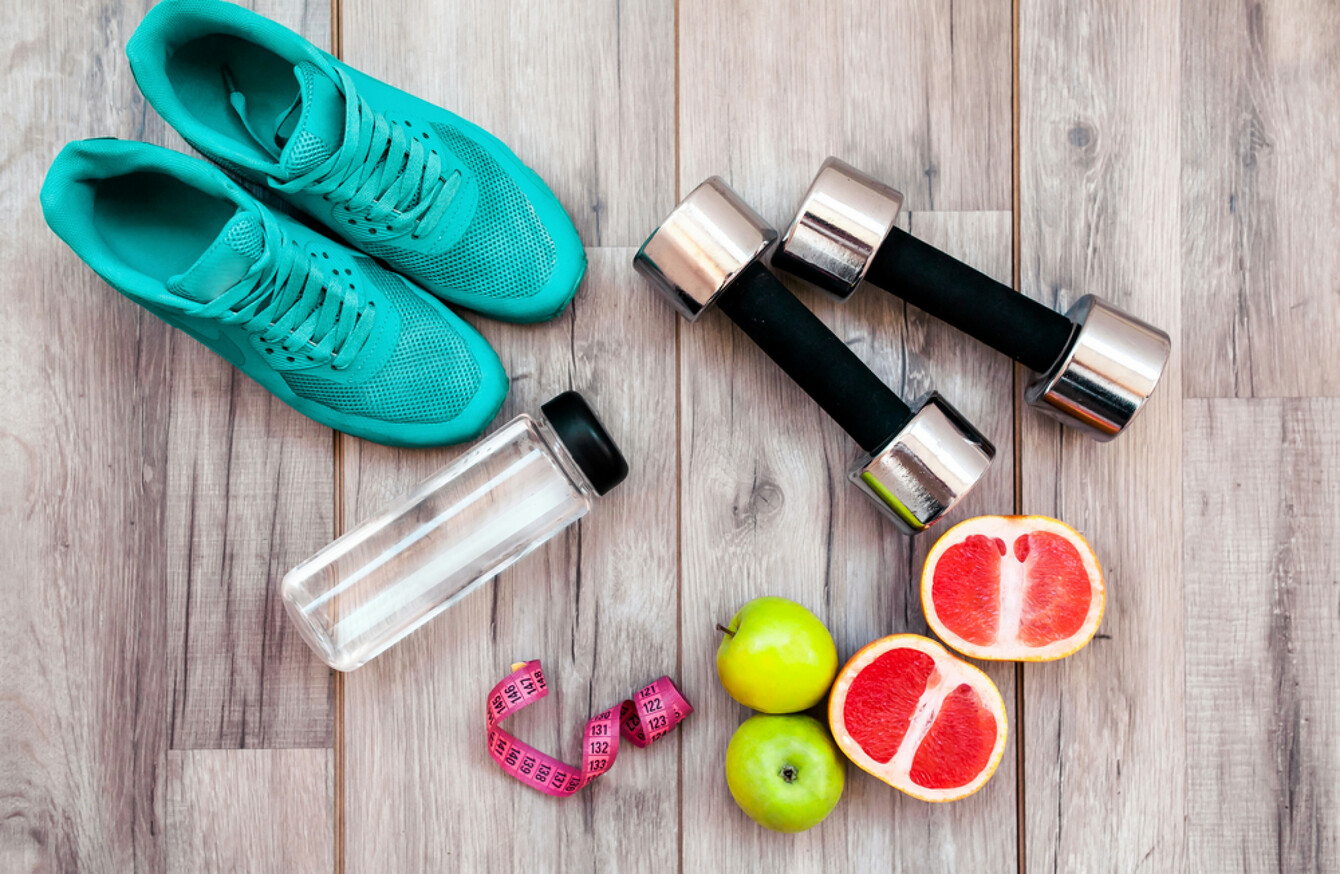 Image: Shutterstock/Mariiaa
Image: Shutterstock/Mariiaa
THE HEALTH AND fitness industry is booming.
There are new gyms popping up left, right and centre and more people than ever trying to forge a career in it. There are more classes, more books, more online resources, more supplement brands than ever before…but despite it all, we have higher levels of obesity, depression, anxiety and stress-related illnesses than ever before.
At its core, the health and fitness industry exists to help others, but we're doing a pretty poor job of it. Don't get me wrong — there are good people with good information out there. Loads of them in fact; open minded, educated, evidence based coaches and practitioners that are committed to their ethics and making a positive contribution to society and its health. Unfortunately diets, fitness DVDs, gimmicks, shakes, pills and weight loss game shows are just more marketable.
With worsening levels of overall health in Western society, the general population seems to be becoming more conscious of their health and well-being. However, the increase in people looking to better themselves means an increased demand for an industry that profits from preying on the emotions and insecurities of those seeking help.
While we might be more aware of our health, we're also becoming increasingly disconnected from nature and our ancestral needs. Boxed into office cubicles or cars all day, viewing the world through screens and 'exercising' on an elliptical machine in a commercial gym. We feel increasingly dissatisfied and stressed, our senses dulled.
Everything is immediate, available at the touch of a button and it's feeding the beast that is the fitness industry today – an industry awash with quick fixes, 'cash-grab' products and a pain culture. Rather than promoting long term health, the majority of the industry focuses on offering products that will get you the easier/faster/cheaper solution. A magic pill that will lead you to overnight success, but in almost all cases it's merely the modern day equivalent of snake oil.
The general population has been conditioned to believe that true health should be measured purely on aesthetics and the superficial, temporary rewards gained by improved physical appearance. What about being physically and mentally prepared for the demands of the real world? For the situational demands of daily work and family life or for exceptional and extremely challenging circumstances that life may throw at us?
From large, commercial gym chains, whose business model is based on low usage, to online trainers selling 'individualised' programmes despite having zero real life client contact, to 'influencers' touting the latest, useless supplement to their impressionable followers — this is the stuff that is poisoning an industry that is supposed to be helping people.
TV shows like The Biggest Loser — which attempts to make broken people unbroken through extreme dieting, training and a whole lot of shouting — may get good ratings, but they reiterate the perception that achieving superficial goals based on vanity and little else is the be all and end all. Don't worry about nourishing your body or changing your relationship with food, as long as you look like X or Y, you've won at life!
Well, X and Y are probably dehydrated and airbrushed.
And when you fail to achieve such status, you feel like a failure and immediately start looking for the next quick fix and so the cycle continues. Your failure, your weakness, your fault. A 'pain culture' exists in health and fitness because of TV shows like The Biggest Loser, an association between more pain and more results and when this approach fails (which it does — ever seen the stats on the participants' weight gain post-show?), there is an assumption that the failure stems from a lack of willpower.
Willpower is a finite resource that plays only a small part in your health and fitness success. It may be what gets you started on a programme, but no amount of willpower will get you out of bed and into the gym every morning if you simply hate the gym. A positive feedback loop is required; meaningful results and self-perpetuating motivation that says 'I put healthy choices in, I get positive results out'.
Extreme TV shows, weight loss shakes and fat burning pills hurt the fight against obesity and long term health by creating an unsustainable feedback loop – giving the perception that exercising until you vomit and drinking detox teas are necessary means to success.
Long term health shouldn't be about extremes. It should be about hard work, yes, but also patience, mindfulness, sustainability, knowledge and a little self-compassion. Don't waste time beating yourself up about past perceived failures. Realise that those plans may have been doomed from the start.
So… what is the solution?
For the consumers
Think about the long term effects of your choices instead of the short term gains.
Reject the social media that tells you how you are meant to look and start focusing on how you want to feel.
Before you make an investment in your health, be it financial, time or energy, think about that product's value rather than its cost.
For the coaches and educators
Do your bit to dispel the fantasy that happiness is achieved by weight loss and the acceptance of others.
As it becomes more evident that fitness, nutrition and lifestyle education alone are no longer adequate for addressing the issues facing the modern world…the psychology, mind-set and support of individuals becomes a bigger piece of the puzzle.
Humans aren't robots, we all have fears, insecurities, self-doubt and shame and psychological roadblocks associated with body image, disordered eating, addiction and metabolic issues can't be healed simply by sticking a plaster over it.
The current health and fitness industry has made billions selling these plasters; their goal is to sell the product by selling the dream. Instead, the goal should be to solve the underlying issues without using lies, gimmicks and extreme measures to treat the symptoms. Time to rip the plasters off, level up and get to work… lofty goals indeed.
Sarah Cremen is a personal trainer and physiotherapist based in David Lloyd Riverview in Dublin. For more health and fitness advice and tips, you can follow her on Facebook, Instagram or Twitter. 
- First published 07.30, 3 August
The42 is on Instagram! Tap the button below on your phone to follow us!