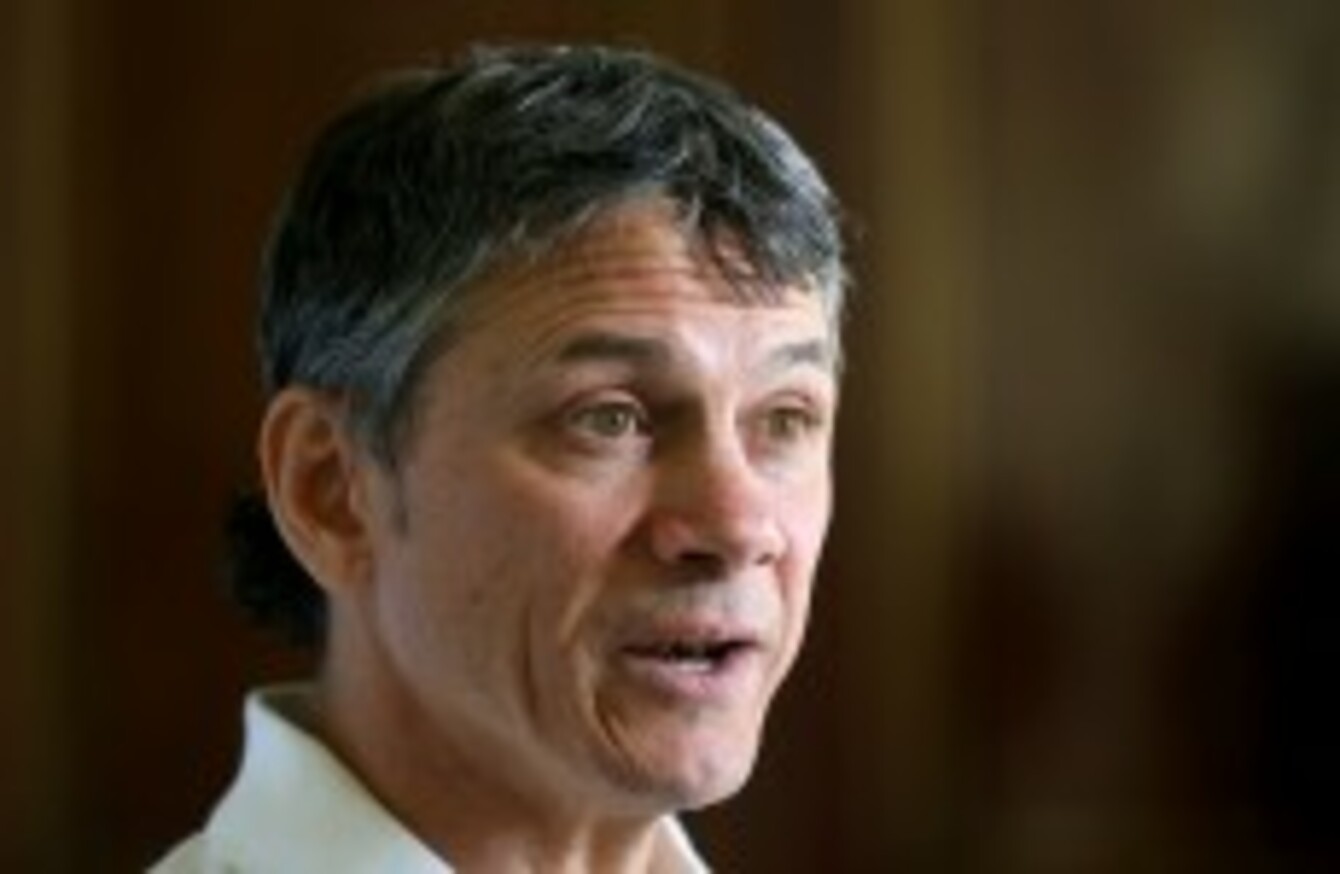 Les Kiss is certain France will bring their 'A' game to the Six Nations finalé.
Image: Billy Stickland/INPHO
Les Kiss is certain France will bring their 'A' game to the Six Nations finalé.
Image: Billy Stickland/INPHO
THESCORE:IE: "This may be an odd scenario but would it be better for Ireland if England beat Italy, thus ending France's championship hopes?"
Les Kiss: "Strewth, that's a bloody good question."
The sun is shining, Ireland are coming off the back of a seven-try performance and there is a championship at stake. Added to the air of optimism in the Irish camp is the fact that injury worries over Peter O'Mahony and Cian Healy have cleared. There are several reasons to be hopeful ahead of this weekend's encounter with France.
While only three teams can still win the Six Nations, an England win over Italy in Rome, early on Saturday afternoon, should end the dim hopes of Ireland's hosts at Stade de France. When the question is put to Irish defence coach Les Kiss, he ponders it as if the thought had never crossed his mind. Such is the focus on Ireland getting the ship right for their tough away day that Kiss' reaction could well be genuine.
The Australian commented, "By the time we start, we'll know what we have to do. I don't know. I wouldn't say it would be an advantage as France are at home. Do they just go for everything then? It could then be a harder day at the office. We just have to be ready for any scenario.
"I hadn't thought of that one but I know that if we win, we have to get a margin. If we can do that, we get a trophy. That'd be nice as it has been a long time between drinks."
To be quenched by those drinks, Ireland must get by a France side that have veered from the sublime to sub-par during the championship. Individual flickers of brilliance, from the likes of Gael Fickou, Yoann Huget, Wesley Fofana and Huget [again], have kept them in the hunt.
Source: RBS 6 Nations/YouTube
Kiss said, "There is a perception that they are dishevelled, that they are in a place of chaos, as I've heard it said. But, when you look at it as forensically as we have, you can see an order to that chaos. You can see what they are trying to achieve. They do allow their individuals to put themselves into the game in dangerous situations. As much as they may look disorganised, there is a very particular way they play. They are very dangerous across the board.
"When you look at the back three they have — guys like Brice Dulin, Huget, Hugo Bonneval, if they bring him on, or Maxime Medard — it's a dangerous mix. We have to be aware of that."
The lightning start, such as the one that had England 13-3 down after 17 minutes, would be a fear foremost in the minds of Irish rugby supporters. Kiss says France earned their lucky bounces to set them on the road to victory against England but they 'also earned the back-end of that game' as Fickou came off the bench to run in a late, match-winning try.
As a coach that has been tasked, primarily in the past, with coming up with Ireland's backline moves, Kiss is well placed to comment on France's attacking threats. "It's multi-directional, the opportunities they look for. They move their forwards around and have a group of three to five players that are very dangerous — the back three back and the half-backs. Mathieu Bastareaud is the guy who can shift the point of attack, based around this axis they build in their game. It may look left of centre but you can see a point of what they're trying to do."
To counteract that, Ireland's second line and scramble defence must be on top of their game. It is an area the coach declares himself to be happy with this championship. "Our defence has been broken a few times," he said, "but we've come back and shored it up, and stopped tries on the line."
Kiss added, "As much as you'd like to analyse them and force them to play the way you'd like to, they can play their way out of tight corners better than most teams. They don't rely on structures as much as other teams. If it is not quite there, they have some brilliant individuals who can work their way free. You can't box them in.
You can't do A,B, C — take [Louis] Picamoles out of the game, take Bastareaud out, be really strong around the 9s and shut them down. They find something else… We need to be alive, on and off the ball, more than we have in any other game in this championship so far. It looks like it should be superb conditions; it should be a cracker and I've no doubt they'll bring their 'A' game. I just know they will."
Ireland, we can be sure, will be well drilled on just about everything France will throw at them. Who knows what the weather will be like this time next week but Ireland have it within their powers to be Six Nations champions. That is certainly grounds for optimism.
And so goes the final question to Kiss — 'These are the games you look forward to?'
"Bloody oath they are," he replies with a grin.