JJ Hanrahan is hoping to start for Emerging Ireland against Uruguay.
Image: INPHO/Dan Sheridan
JJ Hanrahan is hoping to start for Emerging Ireland against Uruguay.
Image: INPHO/Dan Sheridan
JJ HANRAHAN GOT off the bench for 10 minutes on Friday last as Emerging Ireland clocked up 66 points on Russia in 45 chaotic minutes. Welsh referee Ian Davies cited 'player safety' when he called play to a halt, under ominously thunderous skies, but it was the closest thing to a TKO seen in rugby this year.
The Munster out-half was named on the bench, behind provincial teammate Ian Keatley, but the early suspension of the game [though the result stood] meant Hanrahan had little time to make an impression. Such was Ireland's domination that he kicked three conversations during his cameo appearance. The 21-year-old from Kerry is hoping to be named as starting out-half for Neil Doak's side when they take on Romania on Wednesday [2pm kick-off Irish time].
Hanrahan tells TheScore.ie that all of his run-outs with the Emerging Ireland team have been at 10 but he is not averse to the inside centre role if he is asked to play there. "It's not a big deal to go from 10 to 12 but I'm hoping to get some game-time at out-half as myself and Keats are the only 10s on tour.
There is a natural advantage to covering more than one position but you don't want to be seen as a jack of all trades, master of none. I want to be the Munster 10 and want to be a key player for my club. The last thing you want is to be picked on the bench to cover positions but never starting. That's my mentality."
Hanrahan admits he was disappointed with his finish to the season with Munster — home loss to Ulster, semi defeat to Glasgow — but, on reflection, he was happy with his form over the season. "The way I'm going, in terms of my career, everything is going nicely but not as quickly as I want it to."
The out-half may face further competition from Tyler Bleyendaal, signed from Crusaders and another player comfortable in 10 and 12 shirts, or jumpers as they are called in New Zealander. Hanrahan commented, "Myself and Keats were talking about [Bleyendaal] and he said we're part of a squad in one of Europe's best sides. There will always be competition for spots.
"Johnny Holland will be looking to break through with the senior squad even more next season so you'll have to be on your game; keep your foot on the pedal. Each chance you get, you'll have to take it."
The Currow native has been 'massively impressed' with another new Munster signing, Robin Copeland, who is also in the squad. Working closely with scrum-halves Paul Marshall and Luke McGrath — 'He is better than ever and will be a great player for Ireland in the future' — has been fun for Hanrahan and he is eager to demonstrate those burgeoning partnerships against the tournament hosts.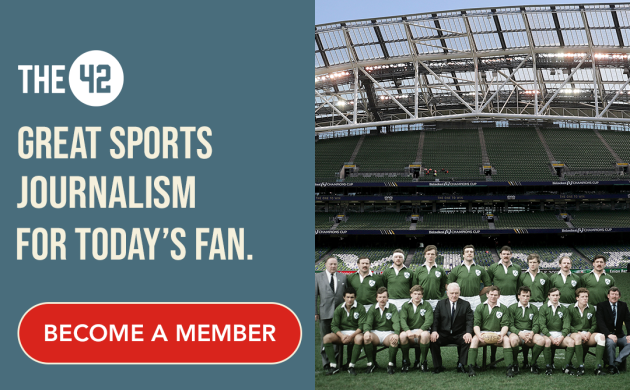 Emerging Ireland captain Dominic Ryan declared to TheScore.ie that as many as five of the touring squad could feature at the World Cup next year. "That's definitely the hope," Hanrahan agreed. "Players like Jordi Murphy and Noel Reid have shown that Emerging Ireland is the pathway to the senior squad.
"As a professional player, if you don't want to represent your country in Test rugby you shouldn't be in the game. They have such a strong side at the moment but many of us would be hopeful of getting a call-up next season.
"If you play well, you may not automatically get a place in the senior squad but playing badly may rule you out."