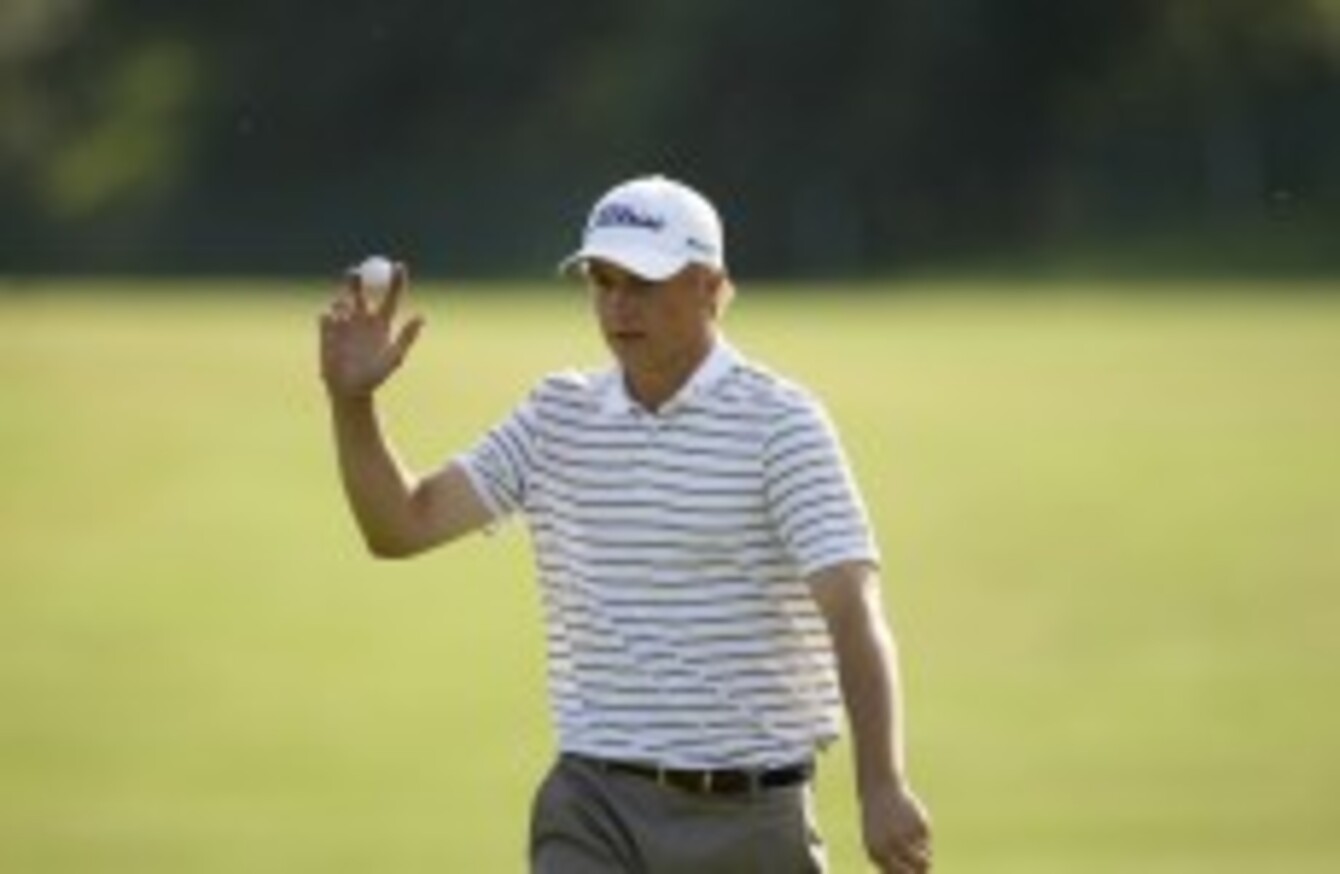 Jordan Spieth has chosen an alternative route for his Open preparation.
Image: Tony Gutierrez/AP/Press Association Images
Jordan Spieth has chosen an alternative route for his Open preparation.
Image: Tony Gutierrez/AP/Press Association Images
THE JOHN DEERE Classic has sentimental value for Jordan Spieth. In 2012 the tournament let Spieth, then a 18-year-old amateur, into the field on an exemption. A year later he won the whole thing, becoming the youngest PGA tournament champion in 82 years.
Going into next week's Open Championship at St. Andrews, Spieth has a chance to become the first player to win the year's first three majors since 1953.
But rather than heading to Scotland early to get a feel for the course — as top players typically do — he decided to go to Illinois and stand by his long-standing commitment to play this year's John Deere.
He'll take a charter plane after the tournament, land on Monday, and have around 72 hours on the ground to prepare for St. Andrews. Beyond Zach Johnson and a few other stragglers, he's the only one doing this.
Many in the golf world think it's a bad idea.
Geoff Shackleford wrote that St. Andrews is a unique course the requires experience to master:
"This means the reigning Masters and US Open champion will arrive to the most complicated course on the planet having played it once, with only the opportunity to play two, maybe three practice rounds.
"Not to mention the whirlwind nonsense that comes with being an in-demand superstar and nice guy."
"I understand his preference for playing in weeks leading into a tournament. I understand he has a sense of karma and routine he does not want to upset. And he's said the numbers show he peaks on week three.
"However, just as he had a local knowledge advantage at Chambers Bay thanks to his caddy and play there in the US Amateur, St. Andrews demands even more preparation and insight.
"If nothing else, for the sake of knowing you gave it your all Jordan, pass on the Deere and get to St. Andrews early."
The John Deere Classic tournament director even told Golf Digest he would have been fine with it if Spieth had called out a few weeks in advance. But Spieth didn't do that.
In lieu of first-hand preparation, he told the Golf Channel he has played St. Andrews on the simulator in his house.
In the same interview, he was asked if it was a hard decision, and had this response:
"It wasn't hard. It was harder for other people to realise. For me I had committed a long time ago. It's a tournament that's very close to my heart. Not only was it my first win and it launched my career forward, but it was also a place that gave me an exemption when I was in amateur, when I was in college and looking for starts to test my game and find out if I was ready."
Fox Sports' Shane Bacon wrote that Spieth's decision was an admirable one, but with such a golden opportunity at history he should get all the practice he can possibly get at St. Andrews:
"But . . . this is a chance at history. Two legs of the Grand Slam are done, and he is rolling into a British Open course that sets up as well as any on the Open rotation for Spieth. He can win at St. Andrews. He really can. Hopefully, the John Deere committee will be behind him 100% in his decision to get to Scotland early and to get acclimated to the time change, the style of play and the haggis."
Others in the golf world disagree. Tiger Woods said he supported it, for what that's worth. SI's Michael Bamberger may have put it best when he wrote:
"Since that's what Spieth wants to do, it is almost by definition the best thing for him to do."
Tony Manfred, Business Insider.