KILDARE FIND THEMSELVES at a low ebb ahead of tomorrow evening's crunch Leinster senior football championship quarter-final against Laois in Tullamore.
Laois have not beaten Kildare for ten years in championship football but they might not get a better chance as the Lilywhites are reeling from two successive National League relegations.
A number of factors are at play in Kildare's recent demise but one stands tall above all others in the eyes of long-serving star and current team captain Eamonn Callaghan.
CillDaraTimes / YouTube
He's watched former teammates Dermot Earley, Johnny Doyle and Brian Flanagan slip into retirement, a natural rate of attrition.
But Kildare have suffered too from the loss of rising young stars to Australian Rules Football.
Sean Hurley signed with Perth-based outfit Fremantle last year and Paddy Brophy penned a two-year international rookie contract with the West Coast Eagles in October.
Daniel Flynn did return home from Port Adelaide at the start of the year but quit the panel recently to spend the summer in America.
And Kevin Feely is another plying his trade in professional sport, cross-channel with League Two outfit Newport County.
"They're good lads as well, they're very good footballers," says Callaghan.
"The players we've lost over the last few years to retirement, the likes of Johnny Doyle, Dermot Earley, Brian Flanagan, they're huge names in Kildare.
"Then the younger lads like Sean Hurley and Paddy Brophy to go as well, it's not ideal.
"They are a loss but you wish them well over there. Hopefully they stay over there and make a career for themselves.
"It's a bit frustrating as it's always the best lads that go.
"Paddy just has a brilliant attitude and everything.
"He was going to be a huge player for Kildare and probably one of the greats.
Ryan Byrne / INPHO Paddy Brophy could still become a Kildare great, says Eamonn Callaghan. Ryan Byrne / INPHO / INPHO
"And he still can be. Hopefully things work out for him in Australia but if he ever does come back, I'm sure he'll fit straight back into it.
"That's just his attitude, he's a committed lad. He's a huge loss for Kildare but that's just the way things are these days. We have to move on, there's plenty lads there who can fill in."
Under manager Jason Ryan, Kildare have suffered relegation from Divisions 1 to 3 in the last two Allianz League campaigns.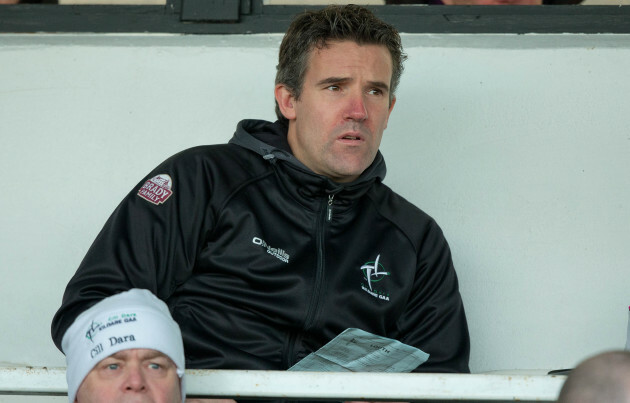 Morgan Treacy / INPHO Kildare boss Jason Ryan is under pressure ahead of the championship. Morgan Treacy / INPHO / INPHO
But former International Rules ace Callaghan believes that the Lilywhites could benefit from reduced levels of expectation.
"Maybe teams will take their eye off us a bit. Hopefully we can come in under the radar and cause an upset.
"I know people won't be expecting us to do anything this summer. But I know the attitude from the players and the management is that we can.
"That's just the way we're going to have to prepare, we're going to have to prepare as well as we can. Hopefully teams do take us for granted and we can take advantage of that."