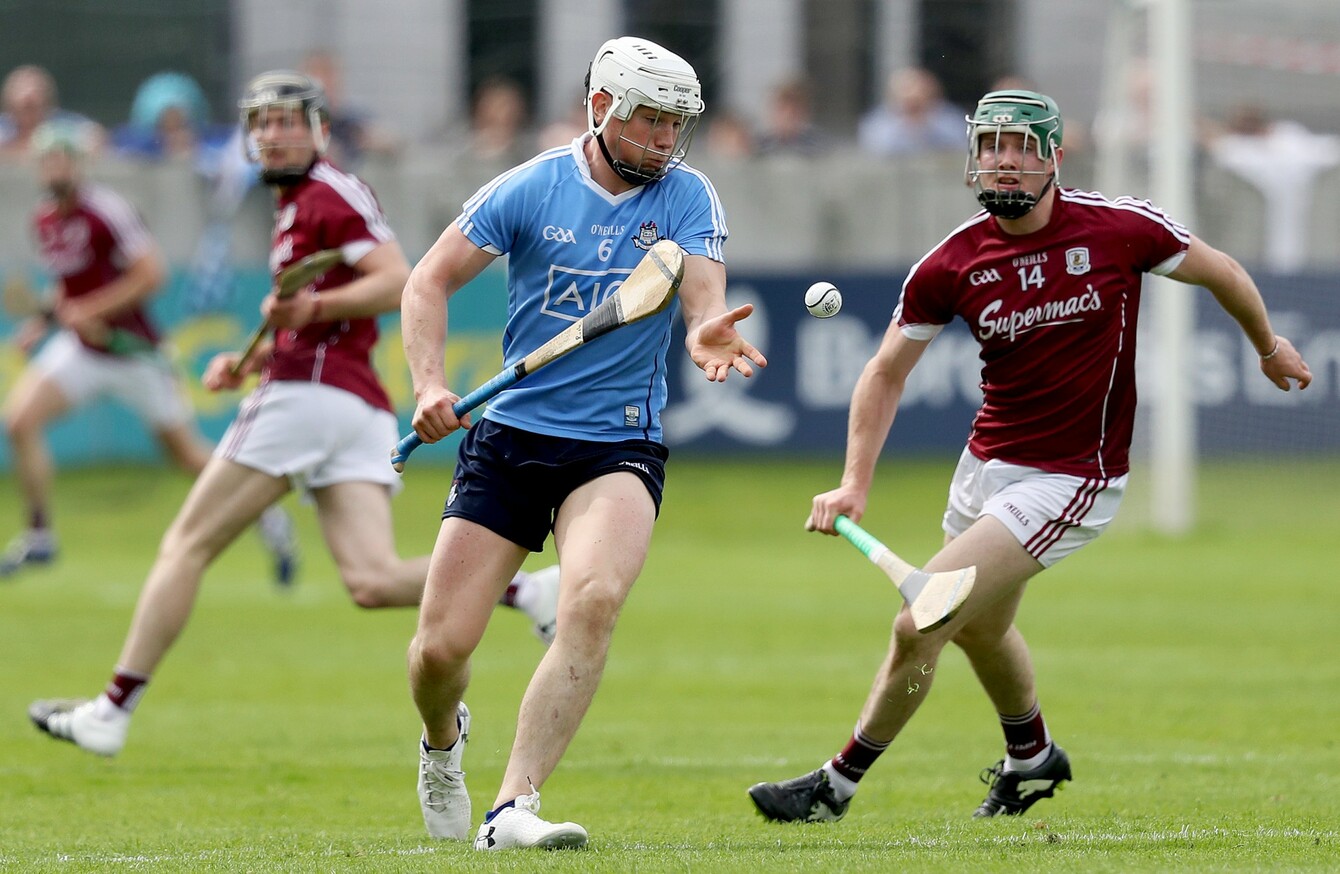 Image: Tommy Dickson/INPHO
Image: Tommy Dickson/INPHO
LIAM RUSHE GAVE a wry smile when the inevitable question about his ankle socks came at a press event today.
There was a hysterical reaction on social media to his special ankle sock, which he wore in the recent Leinster quarter-final defeat to Galway.
The socks were down to blisters he suffered after wearing new boots in the league relegation play-off against Clare in April.
The only anti-blister socks Rushe could track down before the clash with the Tribesmen in Tullamore were designed for marathon runners.
It was suggested Rushe had committed a major fashion faux pas, but he laughed off that accusation.
"There's no big story," he said. "I wasn't making a fashion statement. I suppose I forgot how traditional the GAA is. There seemed to be a lot of opposition to them. But my feet were in a bad way with blisters.
"They were destroyed in the relegation battle and I've been struggling to get them back fixed since. So I went with those socks. I suppose they are supposed to be the best on the market for a bit of protection."
Will the 26-year-old be breaking them out the next day?
"I'll have to stick to my guns now, to be honest. Yeah they were just very bad after the relegation battle. It would be a couple of kilometre involved for me walking to work and I'd have to get taxis it was that bad. They were gone up, big massive blood blisters.
"Half my feet were purple so I just said I don't really care to be honest, I'll wear them if I want."
The42 is on Instagram! Tap the button below on your phone to follow us!