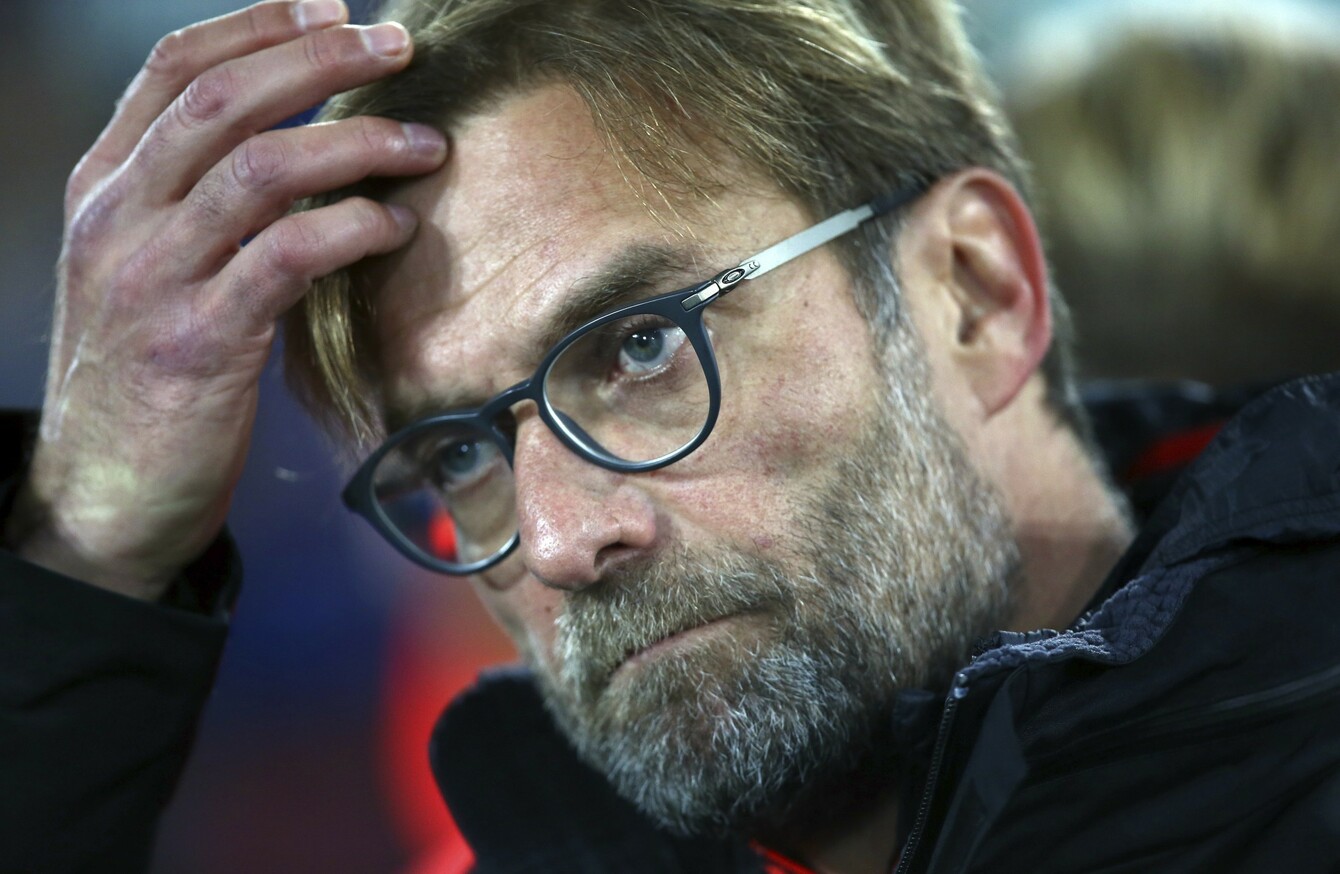 Image: Dave Thompson
Image: Dave Thompson
AS MUCH AS the FA Cup can conjure some shocks, it can also ensure some inconvenience for top clubs.
And that's what Liverpool are faced with after their 0-0 draw with Plymouth at Anfield earlier today.
Having cut Chelsea's lead in the Premier League to five points in recent weeks, the added fixture will certainly irritate Jurgen Klopp because it means Liverpool will play four games in 11 days.
Not only that but the trip to Home Park for the replay on 17 January is a mammoth journey – a 588-mile return trip – right in the middle of the week.
Klopp has spoken at length about his displeasure at English football's obsession with cramming a litany of games into a hectic Christmas schedule, saying it makes 'no sense'.
And as much as the upcoming congestion isn't as bad as having to play three games in six days, it remains a headache – especially when placed in the context of the high-profile nature of Liverpool's other fixtures.
The Reds have a League Cup semi-final in Southampton in a few days time (a massive journey itself), then a trip to Old Trafford next weekend ahead of the Plymouth replay. They round out the period with a home clash against Swansea.
After overcoming the fatigue and weariness of the festive season so well, another frenetic round of games is surely not what Klopp or his players would've wanted.
Liverpool's next four fixtures
11 January – EFL Cup – Southampton (a)

15 January – Premier League – Manchester United (a)

17 January – FA Cup replay – Plymouth (a)

21 January – Premier League – Swansea (h)