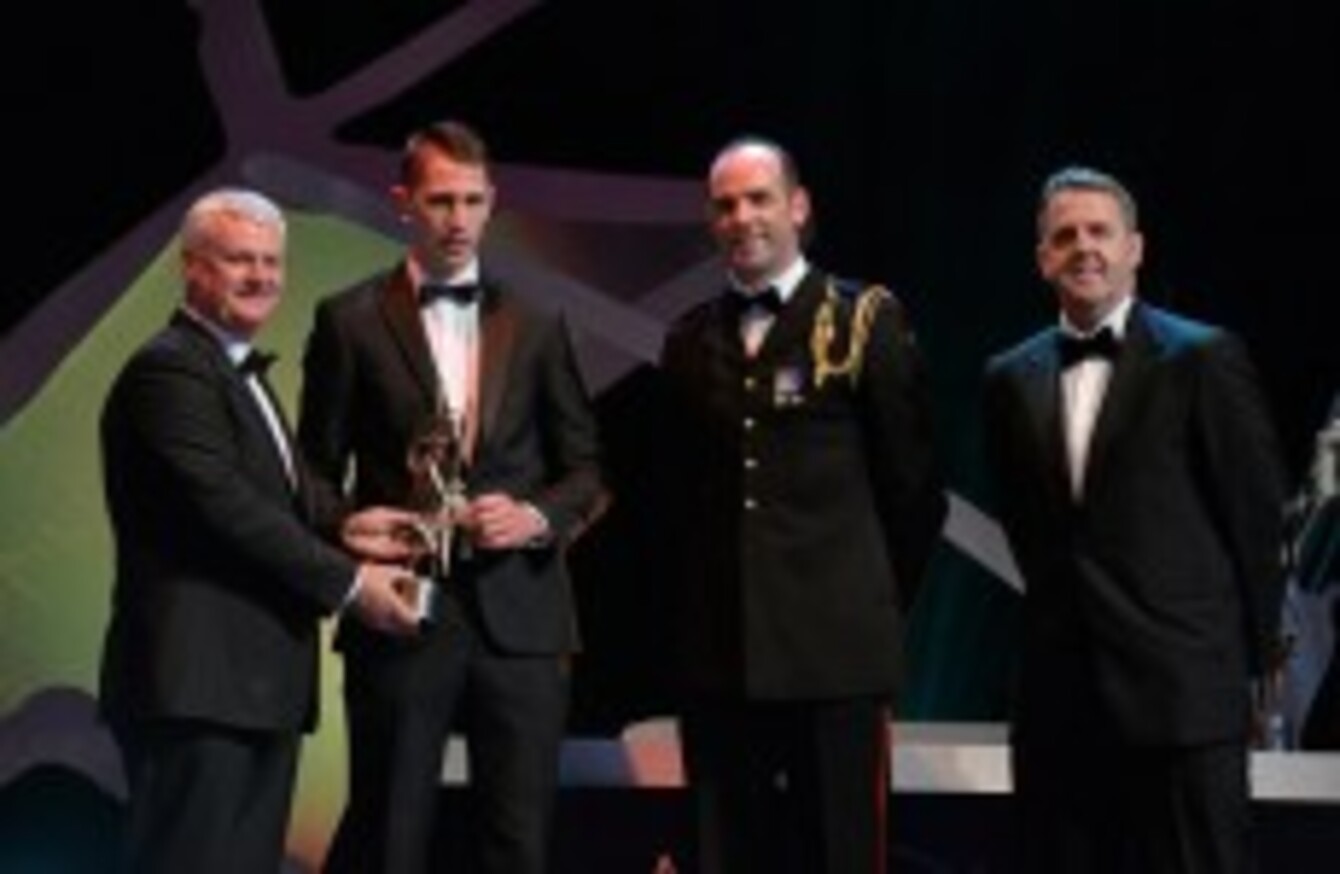 Image: SPORTSFILE
Image: SPORTSFILE
WATERFORD HURLER Maurice Shanahan has urged those struggling with depression to seek help from those around them.
The All Star forward took time out from yesterday's preparations to speak publicly about how he 'was almost taken' last year, in a interview on RTÉ Radio.
"Tonight is a special night for all the lads who are collecting All-Stars and all the lads who are nominated but it is probably an extra special night for me because of the road I came through to get here," he told Drivetime.
"Last year was a bad year for me, but thankfully I am here today to tell that tale. I'm here today because of my Waterford team-mates and my club Lismore, because of my family, my friends, my girlfriend. All those people got me through the bad times.
"I was suffering from depression, big time. It got on top of me and I couldn't take any more of it I suppose. I started to lock myself into rooms after work. I'd go to work and when I came home, I'd lock myself into a room. I didn't want to go out.
I didn't want to go to the hurling field. I didn't want to do nothing, I just wanted to lock myself away from it.  And that's the one thing… if I can help anyone — you just need to talk about it. You need to pick up the phone and talk to someone.
"I suffered for around two months before the help was given to me because my life was nearly taken. But only for that help… I never knew… I knew them people were out there, but I never thought them people would understand my situation at the time. But thankfully they did."
Shanahan says those around him helped him get back on track.
"The manager of the Lismore team at the time was Sean Prendergast.; he is the local primary school teacher below in Lismore and I could hear the bell ringing every day telling me school was finished," he says. "The minute the bell was after ringing, Sean was at my house trying to get me out, trying to get me back up to the field. For a while that didn't work.
"I suppose Derek McGrath too was very good to me. I met Derek last Christmas and I wasn't even going back playing hurling. Derek said: 'We won't make any rushed decisions tonight'. I said that's grand but had no interest but the interest gradually came back."
And the Déise's talismanic forward insists anyone struggling with mental illness talk to someone.
"It doesn't matter if you play sport or not, whoever is going through a bad time, the one bit of advice I would give them is to always talk to someone. You can't bottle it up inside because if you do, it could get the better of you. Just pick up the phone and tell a friend, tell anyone. Just talk," he says.