TOP RANK PRESIDENT Todd duBoef has backed Michael Conlan to lead an American boxing revival ahead of his professional debut next year.
Conlan, DuBoef and the Belfast fighter's manager Matthew Macklin were present at the Titanic Centre on Friday afternoon as they spoke to the Irish media about plans for the amateur world champion's pro career following his decision to sign a big-money deal with US promotional outfit Top Rank last month.
Bob Arum's well-regarded company has previously promoted some of the greatest names in the history of boxing, including Muhammad Ali, 'Sugar' Ray Leonard, Oscar De La Hoya and Floyd Mayweather Jr.
And DuBoef spoke glowingly of their first full-time Irish signing as he predicted Conlan to take America by storm on his paid debut at New York's Madison Square Garden Theatre on St Patrick's Day next year.
It's funny, boxing is a very episodic sport," said Du Boef. "I remember with Mike Tyson, people were asking (after his peak), who's the next? Then after Oscar De La Hoya, it was who's the next?
"Over the years Top Rank has been associated with some of the biggest names in the sport — from Ali to 'Sugar' Ray Leonard to De La Hoya to Floyd Mayweather.
"We look for two things – ability and marketability — and he (Conlan) has both.
The Top Rank president continued: "This is probably the biggest launch for us to take somebody who was not American-born or Hispanic and take somebody who has a very rich culture in Europe and move him to the United States.
We really believe this is an important part for a revival of American boxing. A classy, excellent boxer and the publicity after the Olympics just blew me away.
"He has all the attributes to be a superstar and we really believe we can do it."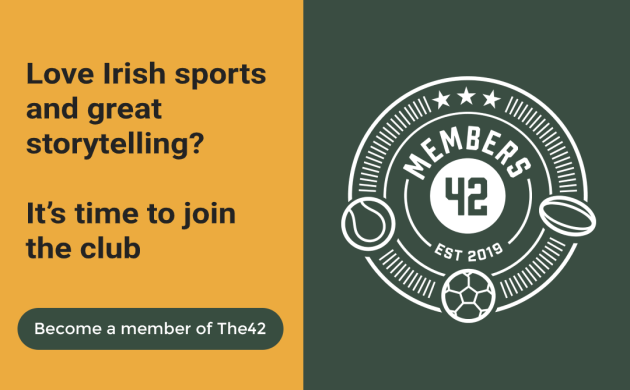 Conlan plans on moving to Los Angeles in the new year where he is likely to train under Manny Robles, who coaches the Belfast native's former amateur team-mate Jason Quigley.
Following his contentious Olympic defeat to Vladimir Nikitin of Russia at the Rio Games last August, Conlan admitted that he would not have predicted that he would be addressing the media in Belfast just 10 weeks later to speak about a move to the US under Top Rank's promotional banner.
After what happened in the Olympics I thought that it would have brought my value down, but with my reaction [after his loss] it obviously didn't. Right after the fight I was devastated," said Conlan. "But luckily enough Top Rank came knocking and I answered the door.
"We looked at our options and it was the best option so it was an easy choice to make. The biggest opportunity was abroad so that's why we took it."
Former European middleweight champion Macklin played a key role in negotiations to nail the deal down and he is keen to pass on his experience to Conlan as he attempts to guide the 24-year-old to the world title win that eluded him.
"I always kind of handled my own affairs, rightly or wrongly, and I learned the business as I went along. To pick up everything I learnt along the way and not be able to pass it on to somebody would be a waste," said Macklin.
"I'm proud of what Mick achieved as an amateur and I'm proud to be guiding his professional career. I'm really excited about his future."
The42 is on Snapchat! Tap the button below on your phone to add!