8. Her historic first-ever win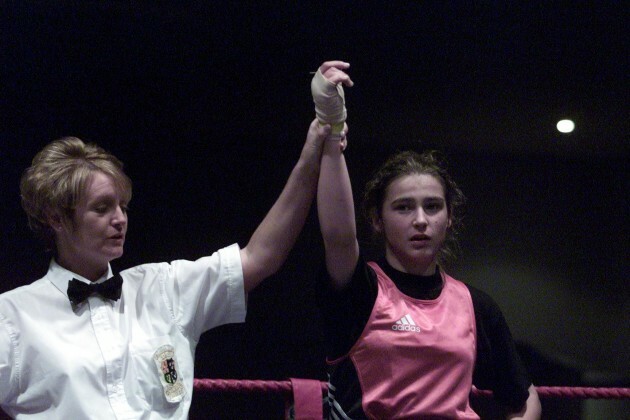 INPHO INPHO
MORE ILLUSTRIOUS OCCASIONS may have been ahead of her, but there is no doubting the significance of 31 October, 2001.
A 15-year-old Taylor beat Belfast's Alanna Audley 23-12, in what was the first-ever women's boxing bout sanctioned by the Irish Amateur Boxing Association.
7. Earning her 100th career win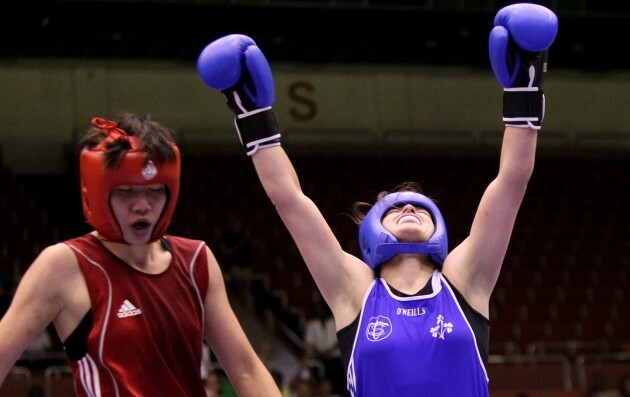 James Crombie James Crombie
Taylor's third successive gold at the 2010 World Championships was similarly memorable to the fifth she earned yesterday.
Having to cope with the considerable obstacle of being ill during the tournament, she nevertheless went on to defeat Cheng Dong of China, claiming her 100th career win in the process.
She consequently ended the year by being named the World Female Boxer of the Year for the second time — a feat she is odds-on to emulate this year as well.
6. Rising to the occasion on home soil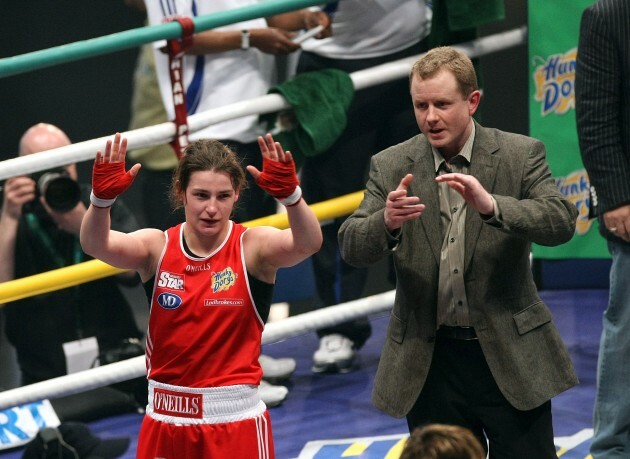 Cathal Noonan / INPHO Cathal Noonan / INPHO / INPHO
The fight itself may not have been one for the purists, as Taylor easily brushed aside three-time Pan-American champion Caroline Barry of the US by a score of 27-3.
Nevertheless, Taylor, who was on the undercard for a bout between Bernard Dunne and Ricardo Cordoba, spoke poignantly of being taken aback by the incredible reception afforded to her by the fans at Dublin's O2.
It was around this time that fanfare for the Bray fighter started to go into overdrive, and people were beginning to realise what a truly special athlete she was.
5. Showing no signs of nerves in her big year
CFP CFP
Ahead of the Olympics in 2012, the pressure was on Taylor to deliver at the World Championships.
And in what turned out to be a dress rehearsal for the final at London 2012, Taylor proved too good for Russia's Sofya Ochigava.
The win came just two days after Taylor earned her spot at the Olympics, while also guaranteeing her immediate entry to the quarter-finals of the event.
4. Her first major success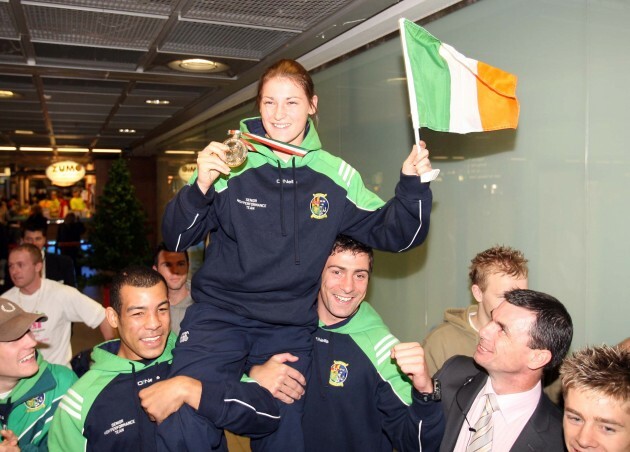 Cathal Noonan / INPHO Cathal Noonan / INPHO / INPHO
Having started boxing at the age of 12, Taylor took little time to show evidence of her prodigious talent.
At 18, she won her first major accolade at the 2005 European Amateur Championships, in Tønsberg, Norway, simultaneously serving notice of her unique prowess in the sport.
She overcame Finland's Eva Wahlström in the final to win gold in the 60kg lightweight class and also reached the quarter-finals of World Amateur Championships in Russia later that year, while she hasn't been beaten at the event since.
3. Going the distance at the Europeans without conceding a single point
A. Bilonozhko / INPHO A. Bilonozhko / INPHO / INPHO
Among her many European title wins, Taylor's fourth was particularly impressive.
The fighter illustrated her sheer dominance in the women's division by prevailing without conceding a single point during the tournament, emphatically overcoming Turkey's Meryem Aslan Zeybek by a remarkable 11-0 score in the final.
2. Winning her fifth world boxing title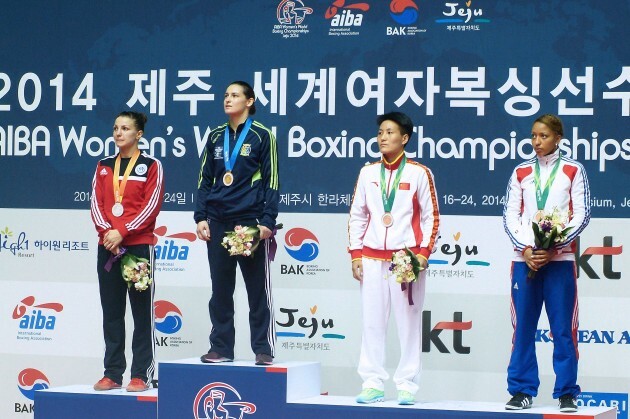 AIBA / INPHO AIBA / INPHO / INPHO
After defeating Yana Allekseevna of Azerbaijan, Taylor claimed an incredible fifth consecutive world title.
It brought her level with India's Mary Kom in terms of title wins, and consolidated her already legendary status in Irish sport.
What made it stand out amongst several other spectacular successes was that it constituted proof of her unrelenting desire to win, despite having already achieved virtually everything in the sport.
1. Securing Olympic gold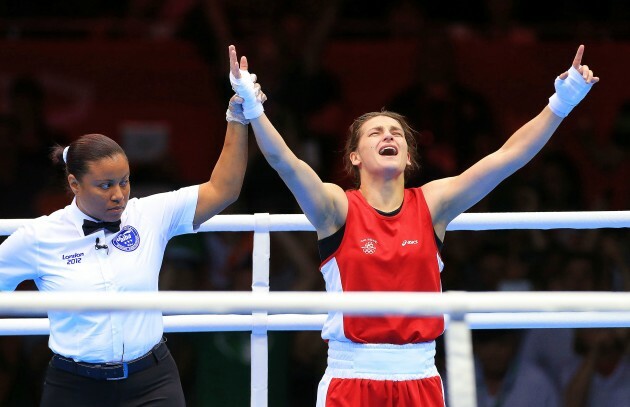 Dan Sheridan / INPHO Dan Sheridan / INPHO / INPHO
It's hard to think of another time when there was so much expectation on an Irish athlete as there was with Taylor at the 2012 London Olympics.
Yet the Bray native coped admirably with all this expectation, beating Russia's Sofya Ochigava to become the first-ever Olympic female lightweight champion.
She also became the first Irish athlete to win an undisputed gold medal at the Olympics since Michael Carruth in 1992.