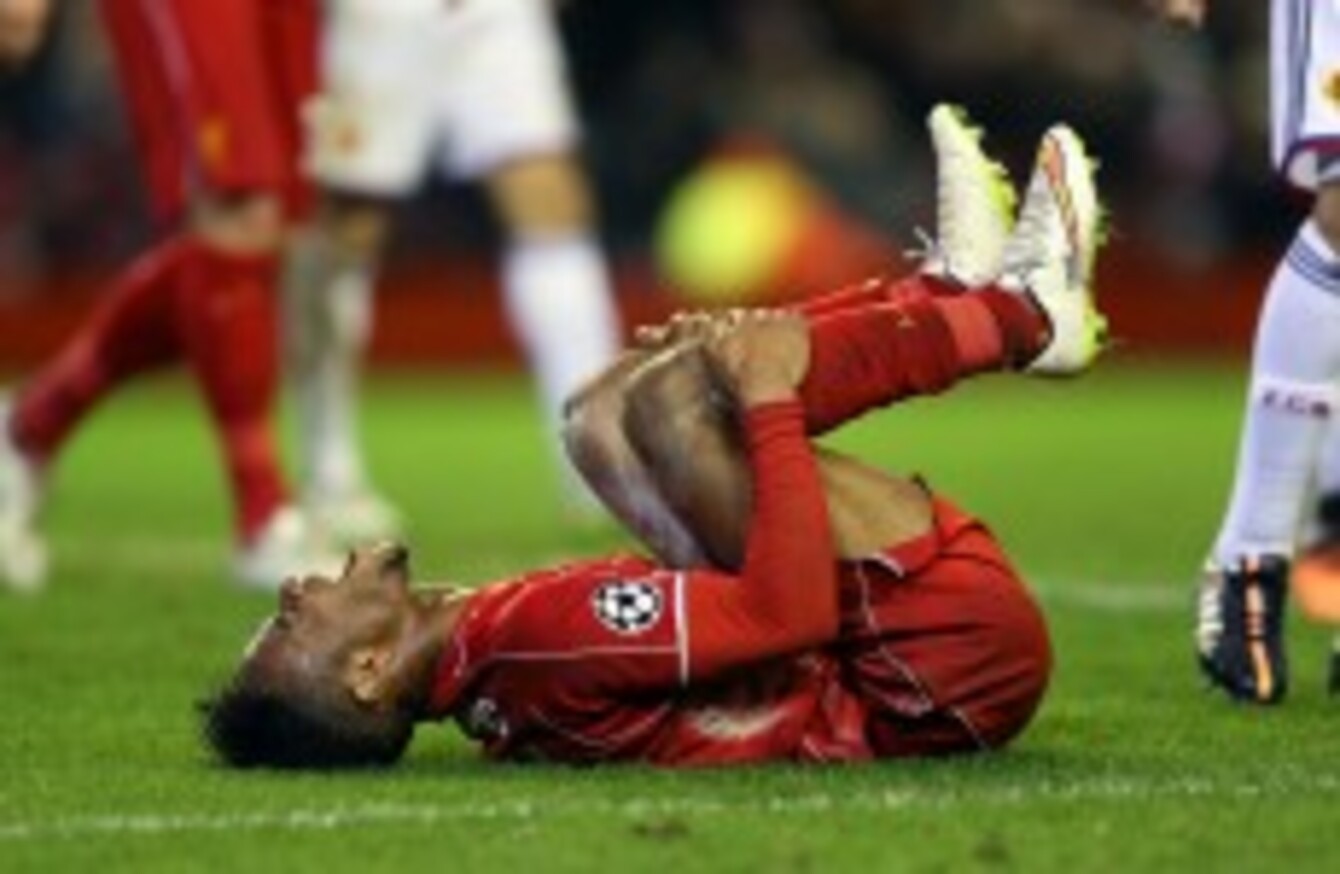 Sterling reacts to his latest contract offer.
Sterling reacts to his latest contract offer.
A BAD WEEK for Liverpool has just gotten a little bit worse. First, they were dumped out of the Champions League on Tuesday night after only mustering a 1-1 draw at home to Basel and now it appears that Raheem Sterling wants a lot more cash than Liverpool have proposed in his latest contract.
The 20-year-old is currently on £30,000 per week and despite Liverpool offering to increase that to £70,000, The Telegraph are reporting that the two sides are 'nowhere near any agreement'.
Liverpool fans will hope Brendan Rodgers can sign up the winger soon because Sterling has become an even more integral part of their side in the absence of Daniel Sturridge.
According to the report, 'a source close to the negotiations' said Liverpool's offer to increase Sterling's weekly wage by 133% is 'nowhere near acceptable'.
Sterling seems to be from the same school of thought as Ashley Cole. Hopefully, he doesn't roll his car in anger like Ashley almost did back in 2006.
Remember his autobiography?
'When I heard Jonathan Barnett (player's agent) repeat the figure of £55K, I nearly swerved off the road. He (former Arsenal Director David Dein) is taking the piss Jonathan! I yelled down the phone. I was so incensed. I was trembling with anger. I couldn't believe what I'd heard.'
Maybe a 266% increase will sate Sterling's appetite.