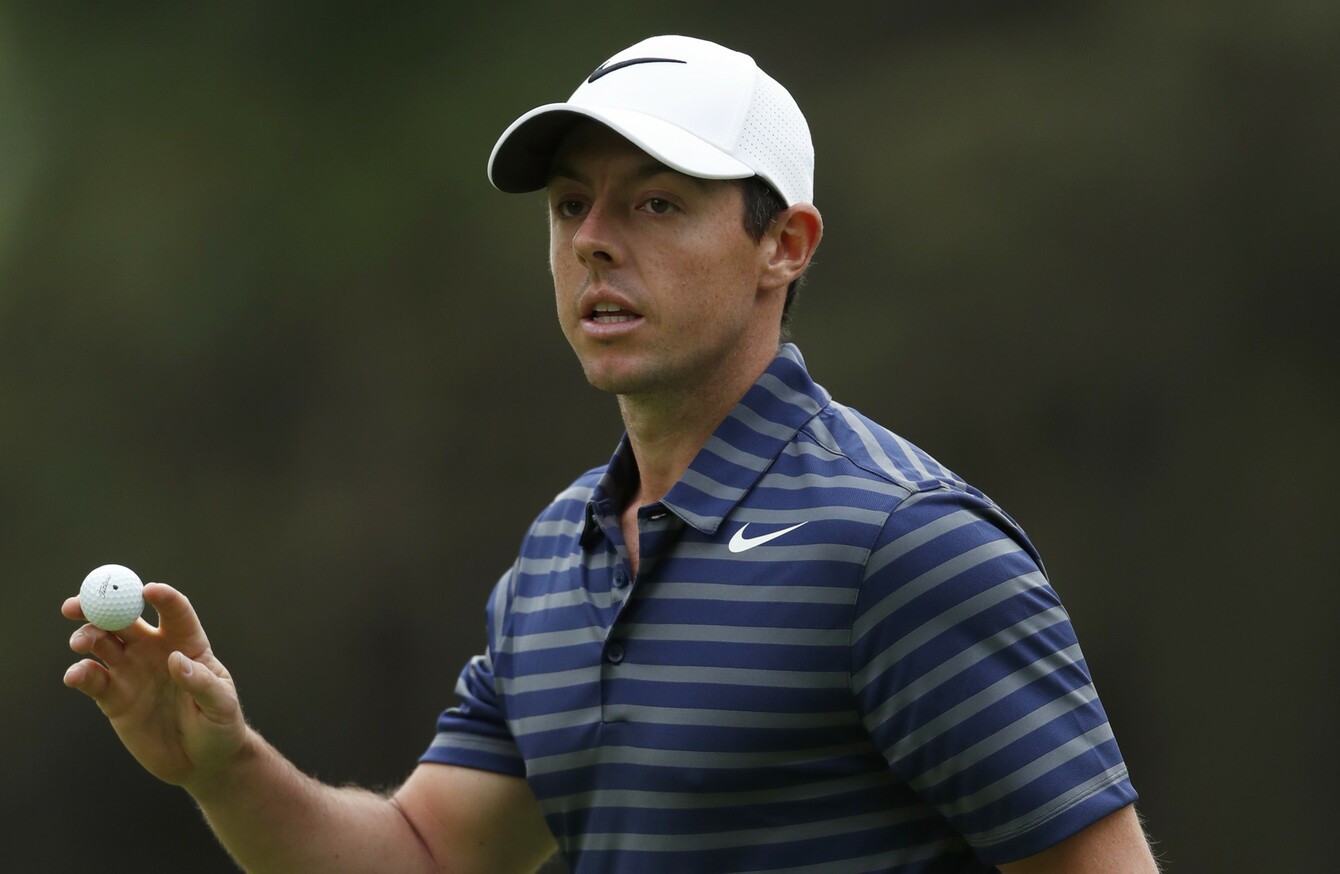 Image: Eduardo Verdugo
Image: Eduardo Verdugo
RORY MCILROY HAS ridiculed Muirfield golf club for taking so long to allow female members.
The change was ratified yesterday when an 80.2% majority voted in favour but that came after a failed attempt to alter the rules in May 2016. Tuesday's decision now means the course is eligible to host the British Open once again.
And McIlroy has lashed out at the Edinburgh venue, referring to the previous rule as 'horrendous' and 'obscene'.
"In this day and age, where you've got women that are, like, the leaders of certain industries and women that are heads of state and (they're) not able to join a golf club?", he said.
I mean, it's obscene. It's ridiculous. So, they sort of saw sense. I still think it got to the stage – this stage – it's horrendous. We'll go back and we'll play The Open Championship because they'll let women members in but every time I go to Muirfield now I won't have a great taste in my mouth".
McIlroy was also quizzed on how 20% of the club's members voted to keep the status quo.
"It's horrendous. I just don't get it. We'll go back there for The Open Championship at some point and I won't be having many cups of tea with the members afterwards".