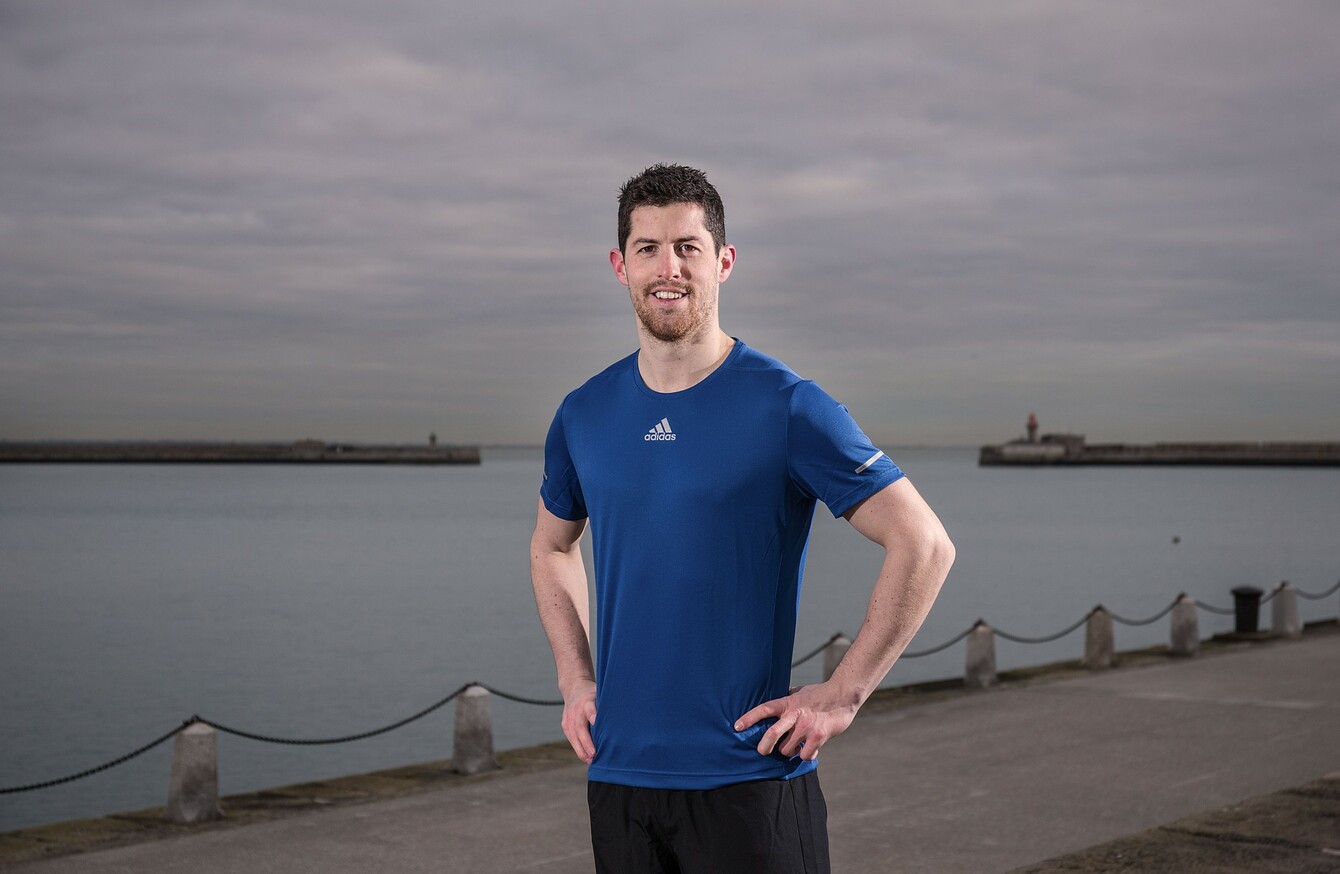 O'Carroll is packing his bags to head abroad in the next few weeks.
Image: Inpho
O'Carroll is packing his bags to head abroad in the next few weeks.
Image: Inpho
HE DIDN'T MAKE the decision lightly but it only takes half an hour in Rory O'Carroll's company to realise he is comfortable with walking away from the Dublin set-up to begin a new chapter of his live abroad.
The 26-year-old is packing his bags in the next fortnight to move to New Zealand after toying with the idea for the past couple of months.
O'Carroll is flying to Auckland with his girlfriend on a Working Holiday Visa and intends to spend some time travelling before beginning the search for employment.
"I'm going with my girlfriend as she's always wanted to go," he explained. "There's always been a part of me that wanted to go and no matter what you do, you're always going to have some regrets regardless, no matter what decision you make."
"You just try to pick the one where you have fewest regrets and that was the one I was left with.
"Obviously I didn't make the decision overnight; it was something I thought about and discussed with family and friends so yeah, I'm comfortable with the decision."
O'Carroll sat down with Jim Gavin before the opening round of the O'Byrne Cup in January to outline his plans.
The Dublin manager was 'very supportive' and reassured the three-time All-Ireland winner that he would always be welcome back for a trial for as long as Gavin is in charge.
Whether he returns is something O'Carroll is unsure of. He only has a one-way ticket and leaves Ireland with an open mind.
"I have a visa which lasts a year. Whether I stay the full year or try to renew it, I wont know until I see what it's like," he continued.
"Who knows? It could be six months or six years. I'll just have to go and see how I enjoy it and take it from there. I'm not going to put an end-date on it when I don't know what it's going to be like.
"I'm a social worker so I've registered with certain agencies but I won't know until I see what it's like. It will probably be in that field but I'm willing to be flexible."
It's not the first time O'Carroll has moved abroad. He spent some time travelling in Thailand before breaking into the senior set-up and then also missed a chunk of the 2011 season after studying in France.
He returned to the side for the championship that summer, as Dublin went on to life the Sam Maguire. O'Carroll has established himself in the pivotal fullback position ever since yet he's not overly concerned that this move could spell the end of his inter-county career.
"If I was to come back and ever play a high level of football that that would probably go against me but that's something I'm willing to accept," he says of leaving.
Be part
of the team
Access exclusive podcasts, interviews and analysis with a monthly or annual membership.
Become a Member
"I don't believe in retiring as such. What I have said to Jim is I asked him not to consider me for selection for the 2016 season. That could last forever and I might never play for Dublin again but I don't like to put any limits or titles on things.
"I'm open to the idea I could play again I'm open to the idea I may never play again. I'll just see how it goes, I'm not too worried about what is down the line."
One of O'Carroll's team-mates, Cian O'Sullivan, recently said he has admiration for his close friend's decision to leave but admitted it's not something he would consider.
Indeed many of the players are emotionally and physically invested in the cause and find themselves within that bubble for the duration of their time at the top.
O'Carroll's attitude is noticeably different and while he'll miss the camaraderie of the dressing room, the two-time Allstar concedes there are other avenues in life he wants to explore.
"Everyone is different. I'm very comfortable with those sort of things [leaving] and I suppose I've done it in the past and that has made it easier. And while when I'm in that bubble I take it very seriously and it's something I love to do, I also love to do other things.
"Maybe that makes it a bit easier. I can only speak for myself, and as I said I will miss it and I will miss a lot of aspects of it, but there are other avenues and paths in life I'd like to go down as well.
"I'm not stepping away because of the demands of it, obviously they are high demands and I was a student for a lot of it so that helped but when you're working it is a lot harder but suppose nobody forces you to go training, your not under any contract or anything like that so it's up to yourself if you want to commit and give it or not and most players would say they enjoy it.
"My diet doesn't have to be as strict. I don't have to get up for early morning sessions so there are a lot of positives in that way.
"But it's not because I'm leaving. I would have just stopped playing as opposed to leaving the country. That would have been an extreme way to get away."
Former Dublin GAA Footballer, Rory O'Carroll, launched the 'adidas and Life Style Sports Boost Run' which will take place on Friday 4 March at 6.30pm in Dun Laoghaire.
The two-time All Star will be taking part in the 5k and 10k event alongside European, World and Olympic Champion, Katie Taylor and Irish 100m Hurdler, Sarah Lavin where they will take 120 lucky winners through a guided guerilla style run through the scenic surroundings of Dun Laoghaire Harbour en route to a secret finish location.
To enter this competition, visit www.LifeStyleSports.com or check out the Life Style Sports Facebook and their Twitter account on @lifestylesports.
The42 is on Snapchat! Tap the button below on your phone to add!