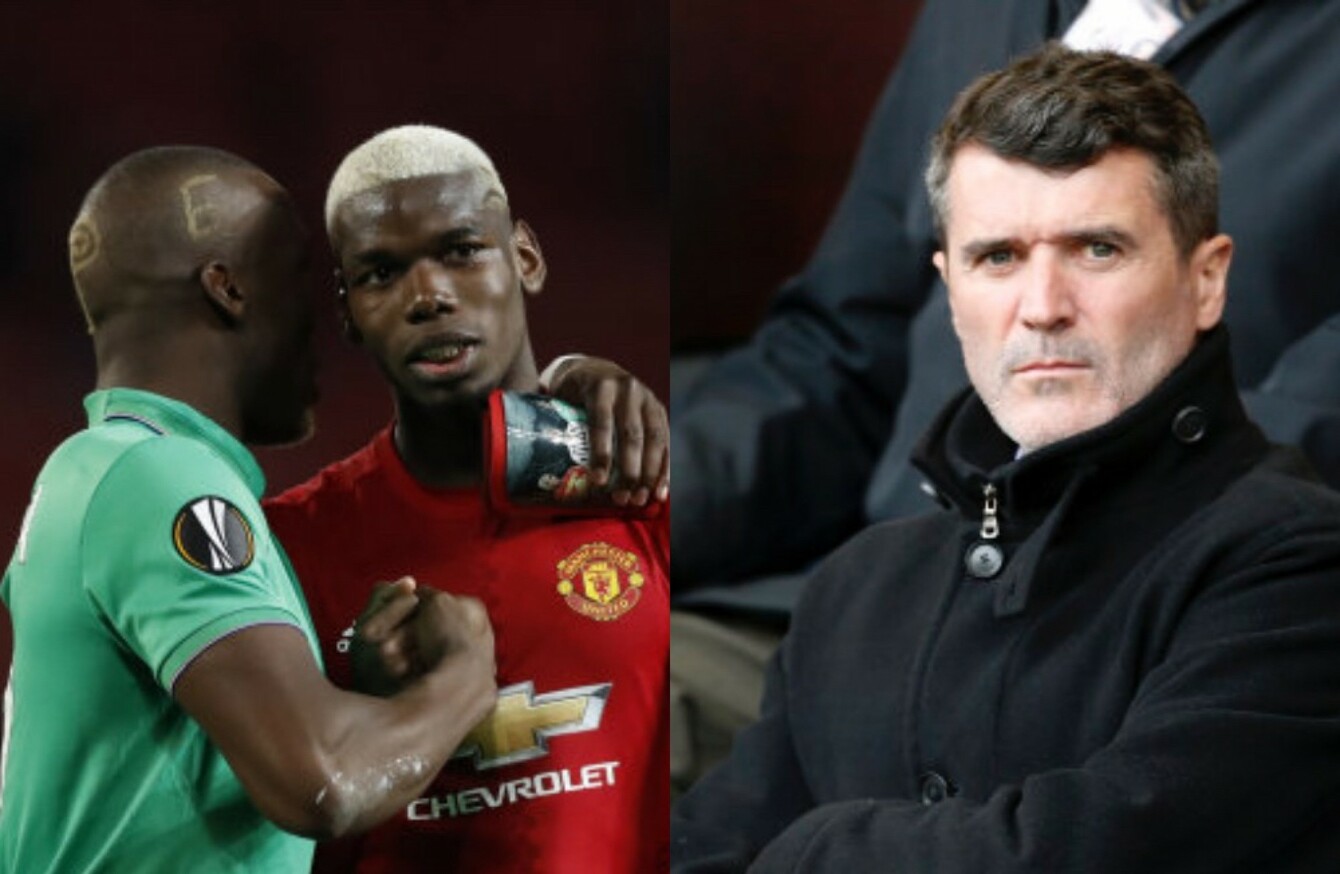 MUCH WAS MADE of the Pogba brothers facing each other at Old Trafford on Thursday night as Manchester United hosted St. Etienne but, rather inevitably, Roy Keane was having none of it.
The Republic of Ireland assistant coach was speaking on ITV's coverage of the Europa League game and on the topic of the sibling love-fest, he was pretty forthright.
"The boy, Pogba, he's a bit of a free spirit, a bit of a character", he said.
"But I think it was a little bit over the top tonight – before the game and at half-time".
They've spoke more tonight than I have to any of my brothers in the last five years".
"It's all a bit strange. I think when the game started they were focused on the game. But all this stuff before and after the game, [it's] a lot of nonsense – but that's the modern player, I'm afraid."