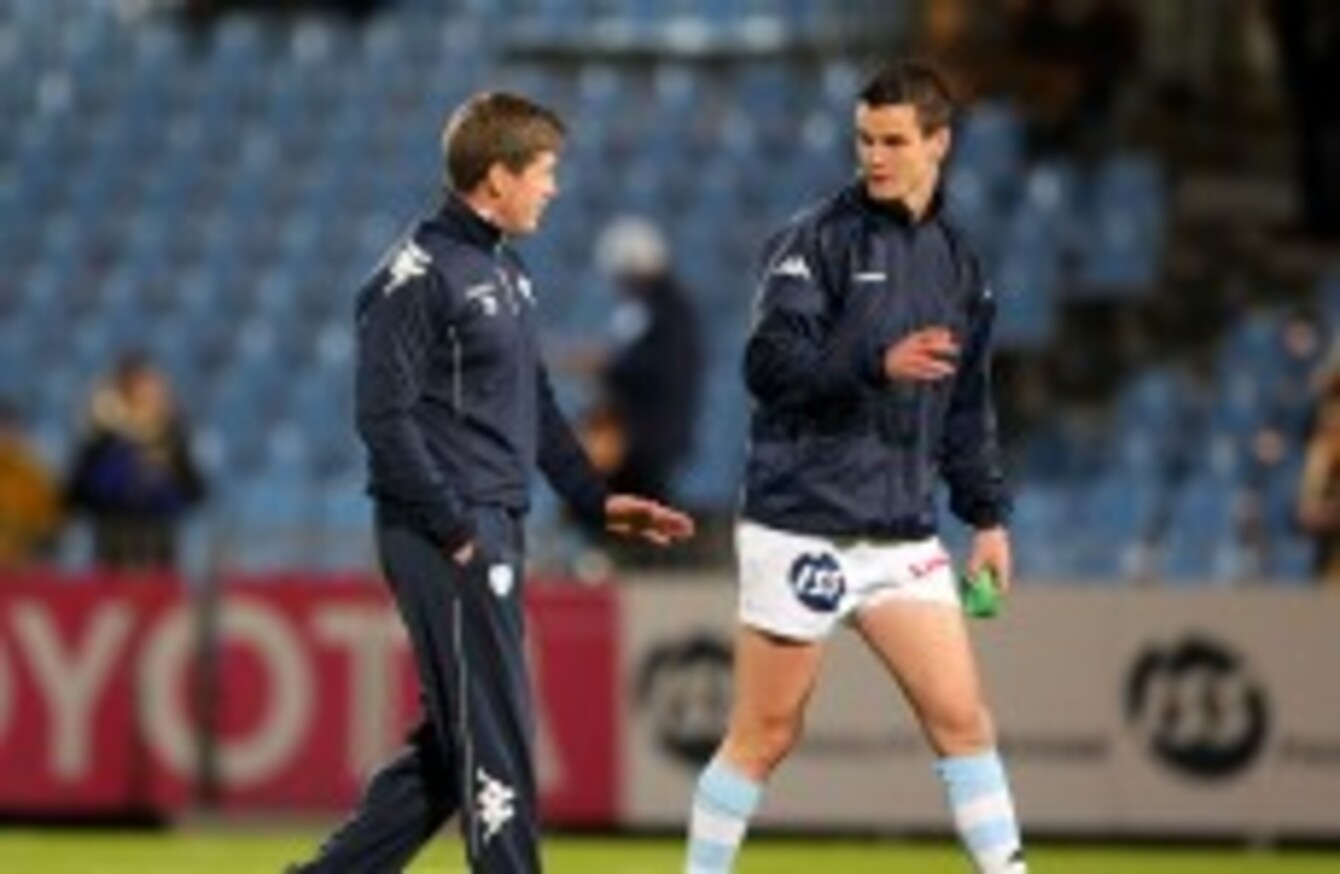 Image: ©INPHO/Dan Sheridan
Image: ©INPHO/Dan Sheridan
RONAN O'GARA SAYS he can fully understand why Jonathan Sexton has found it difficult to settle in at Racing Metro.
Ireland's last two first-choice out-halves are both employed by the Paris club these days, O'Gara as assistant coach and Sexton as the marquee player.
However, with Sexton among several new signing to the Top 14 side's starting line-up and O'Gara forming part of a new coaching team underneath Laurent Labit and Laurent Travers, progress has been slow.
"Ah, yeah. I would have been aware of that," O'Gara says of Sexton's suggestion that there were times when he felt like walking away.
'I'm lucky to have a good head of hair and I intend to keep it'. As Brand Ambassador, Ronan O'Gara will highlight prevention strategies for thinning hair in men with Viviscal. Visit Viviscalman.ie.
Racing Metro currently sit eighth in the league and although Saturday's win over Toulouse has put them within four points of third-placed Castres, O'Gara admits the season so far has been a struggle.
"Jonny's hugely competitive and used to winning, so the results over there haven't been great and it's hugely frustrating at times.
"But that's the reality and you have to deal with that and get on with it. That's what Jonny's doing. It hasn't  been easy. He's left the comfy surrounds of Dublin and he's gone into a completely different environment where knowledge of players would be a lot less than he'd have.
"It's one thing for me dealing with it as a coach, but as a player, he has been frustrated, he will be frustrated in the future again, but he has to deal with it."
That 25 – 5 home win over Toulouse sent O'Gara into a new week energised by a sense that the best-laid plans was finally beginning to come together.
Sexton's individual form also looked like it was sharpening up in good time for the international window and O'Gara hopes that form will improve even further when the 28-year-old reunites with Joe Schmidt. Though he adds the caveat that international rugby is a whole different ball game to provincial or club level.
Seconds count
"I think from Jonny's point of view it's good that I'm gone. Hopefully we'll see him performing in a green jersey like he has done in a blue jersey for Joe Schmidt.
"It's obviously an awful lot harder because international rugby, compared to the Heineken Cup is probably two steps up.
"I"n the past I think it was only one step up, but with the amount of players nowadays [spread across] other countries, the Heineken Cup has a lot of players who aren't of international standard.
"So you'd find for Test games in the Six Nations you'll have a second less on the ball, you've to  think a second faster, you've to be in position three seconds quicker and the recovery time would be less. So it'll be interesting to watch that develop."