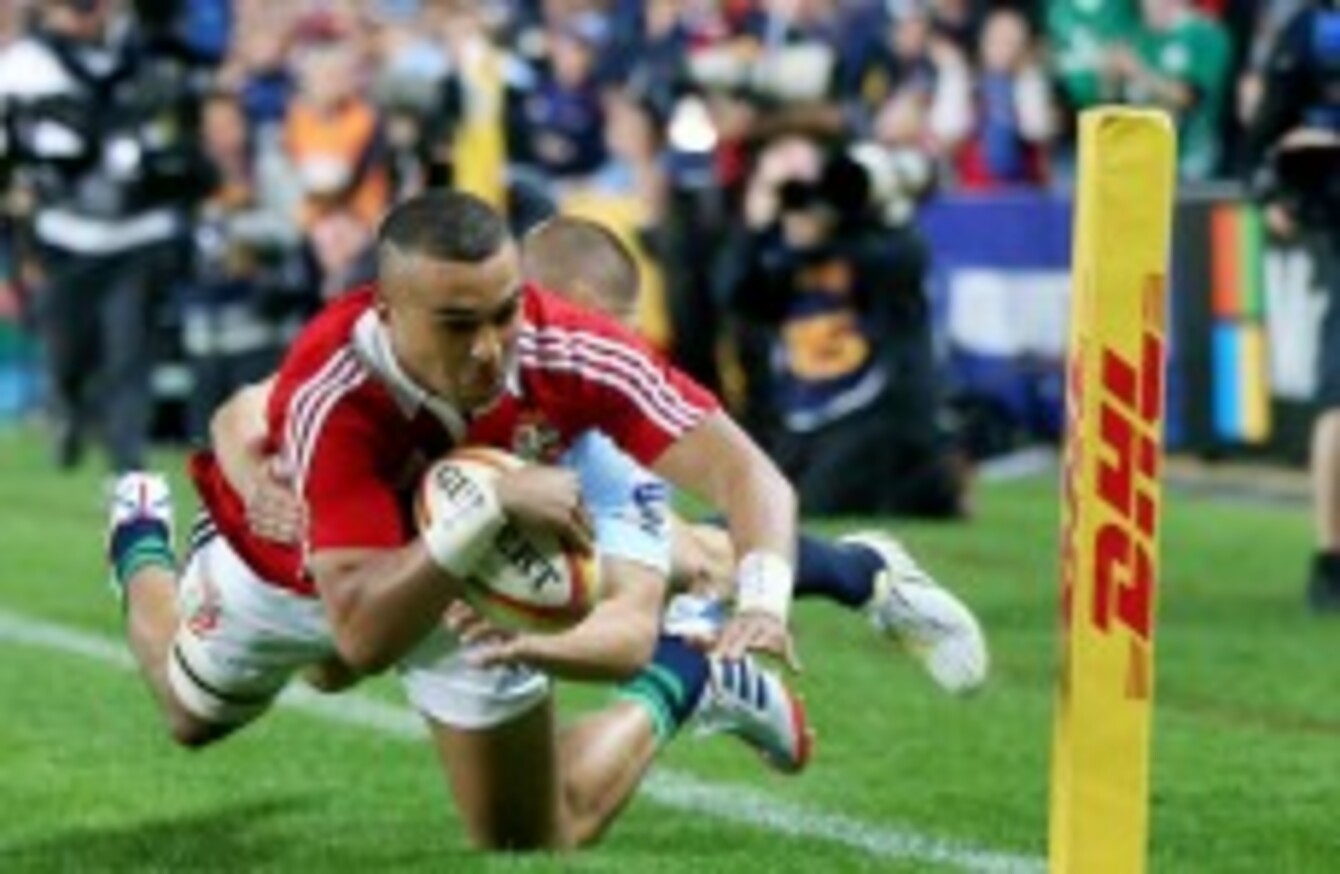 Image: ©INPHO/Dan Sheridan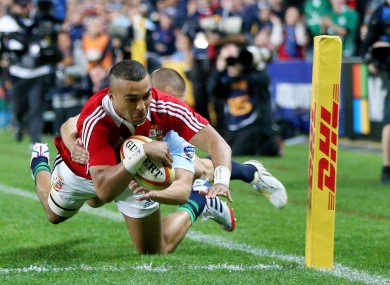 Image: ©INPHO/Dan Sheridan
FOR 40 MINUTES in Sydney this morning, Simon Zebo looked like a man born to be a Lions star.
With George North omitted (and concern growing over the state of his hamstring) the six-cap Irishman filled the void, and then some.
All that was missing was a try, and he was within a fraction of an inch of that feat within a minute of the first whistle.
Jonathan Sexton's beautifully whipped pass back to Jonathan Davies put the Welsh wing in space on the left. He cut inside and in turn supplied the Munster wing haring up the line.
Only a superb cover tackle from Drew Mitchell ended hopes of a fairytale first touch for the Corkman.
"Ah, a small bit of still a bit of rust on my boots." Zebo told SkySports of the lost score. "But yeah, I'm happy to get an 80 under my belt."
He may have played 75 minutes against the USA last weekend, he can be excused for a somewhat distracted performance in that game. Even a match-up like the Waratahs is a different kind of challenge and Zebo admitted he found the going tough in the second half.
"There were times when I was thinking; 'oh my God. I need another set of lungs'." He jokes, adding: "Nah, it was great to be on the field. You don't think too much about these things wen you're concentrating on a performance. But it's a day I'll never forget. Happy to be a part of it."
Lion number 803. ©INPHO/Dan Sheridan
That enjoyment was etched in every single possession the wing was involved in. Far from praying to profit from an overlap on his wing, Zebo continually went inside seeking out small gaps and even operating as first-receiver for several phases in an effort to confuse the Waratah defensive line.
"The coaches are very pro-expressing yourself. They give me license to go in at first-receiver and just try and get m hands on the ball.
"With fellas like this," he says with a thumb aimed at Jonathan Davies, "lurking around in midfield it makes your job a bit easier. There's a bit more holes around and the defence are focused on guys like that.
"It's a great setup with the type of rugby we're playing."
He looks right at home.