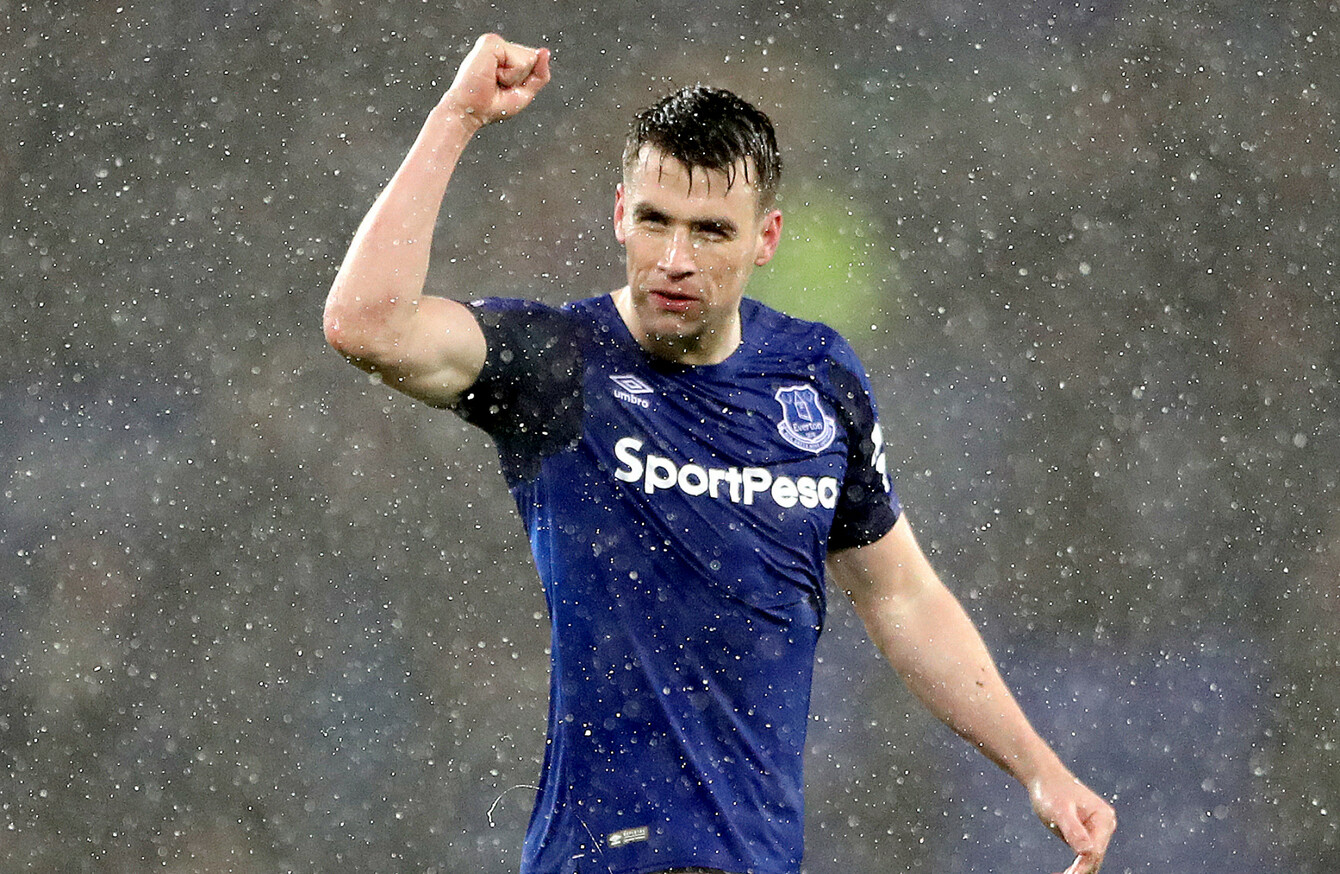 Image: Nick Potts
Image: Nick Potts
SEAMUS COLEMAN HAS been lauded by Everton manager Sam Allardyce following his successful return to first-team action.
The Republic of Ireland captain played the entirety of the Toffees' 2-1 win over Leicester City in the Premier League on Wednesday, just 10 months after breaking his leg on international duty in a goalless draw with Wales last March.
"I don't go this far normally but it was almost superhuman. I've never seen anybody come back from 10 months out and perform for 90 minutes," Allardyce said of the 29-year-old full-back this morning.
"I think the character of the man is a great example for, particularly, the young players at Everton. When you sprint 80 yards with the ball in the 92nd minute and the opposition players, who have been playing every week, can't catch up, it shows the tremendous capacity for the game that he has.
"[You could see] how pleased he was to be back, and that shows his mental strength. I think it's great to have him back, now we need to make sure to keep him fit and in the team every week, if we can."
However, Allardyce said it isn't certain that Coleman will play again this weekend. Everton head to London tomorrow to take on Arsenal at the Emirates Stadium.
"We've got to have an assessment this morning about whether we do play him again," explained the Everton boss. "It's a big decision. He's going to say he's fine, I know that for a fact, but we'll take everything into consideration and see what the situation is."