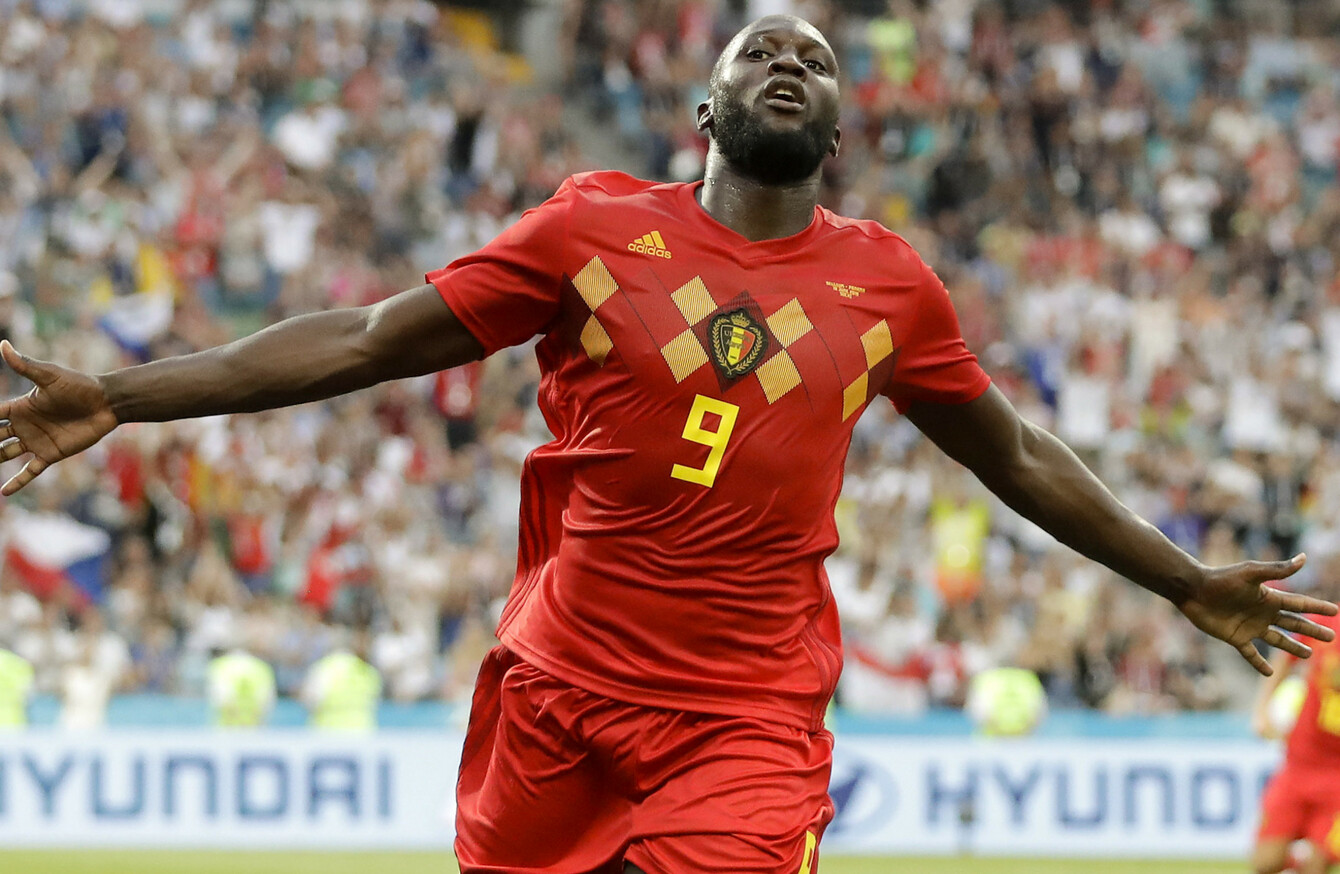 Image: Matthias Schrader
Image: Matthias Schrader
1. "There is a popular image of African dressing rooms as all music and noise, but what Diao most remembers about the morning of the France game was the silence. Between a group of players who had grown up together and no longer needed words. "We had something that was very powerful between us, we did not need to communicate," he says. "We would be together, just talking with our eyes. I would be looking at you, knowing you knew what to do."
"So when the Senegal team arrived at the brand new stadium in Seoul, they did not need to say a word. "When we went to the stadium, everyone was really relaxed. The silence before the war. From lunch-time, people would only be talking with the eyes. We had that belief, we knew there was a job to be done, and we were going to win the game.
"I have met people who said the France game is how he met his wife, they got married. I met guys who said, me and my brother went for 10 years not speaking to each other, but the day Senegal beat France, they hugged and made up. When you're playing for your country, it's more than anything else you can do."
Salif Diao recounts Senegal's incredible World Cup campaign in 2002 to Jack Pitt-Brooke of the Independent.
2. Somehow, Josef survived. The story goes he was buried under a building by an explosion that finished off his platoon. He survived because he was fit from playing football. And also because of kindness from Russians. My grandfather was taken to a military hospital, where he was treated and eventually recovered.
No doubt conditions were terrible. The family gave him up for dead. But after the war he walked out of a prison camp and returned to Vienna where, family legend has it, he got to inspect his own gravestone."
The Guardian's Barney Ronay writes about his grandfather fought with the German army in the second world war, which led to him getting captured by Russian soldiers.
3. "If you don't like the way I play, that's fine. But I was born here. I grew up in Antwerp, and Liège and Brussels. I dreamed of playing for Anderlecht. I dreamed of being Vincent Kompany. I'll start a sentence in French and finish it in Dutch, and I'll throw in some Spanish or Portuguese or Lingala, depending on what neighborhood we're in.
"I'm Belgian. We're all Belgian. That's what makes this country cool, right?
"I don't know why some people in my own country want to see me fail. I really don't. When I went to Chelsea and I wasn't playing, I heard them laughing at me. When I got loaned out to West Brom, I heard them laughing at me.
"But it's cool. Those people weren't with me when we were pouring water in our cereal. If you weren't with me when I had nothing, then you can't really understand me."
Man United and Belgium star Romelu Lukaku gives an incredibly honest account of his journey through football in The Players' Tribune.
4. "I need you to brace yourself," he said. "What I'm about to tell you is gonna blow you away. And I promise you, it will be in your article. Book it: what I'm about to tell you right now. And I wasn't going to tell you unless you asked. The defining moment in terms of this epiphany, where it elevated to another level, was courtesy of a man now known as the President of the United States of America, Mr. Donald Trump."
"Trump was a guest on "Quite Frankly," which aired from 2005 to 2007. "And, at one point—I don't think this was an on-air segment—he said, 'Stephen, when you go to a bank and you borrow three million dollars, and you can't pay it back, you've got a problem. But when you go to a bank and you borrow three hundred million dollars, and you can't pay it back, we've got a problem.' " (A variation of this maxim is often attributed to J. Paul Getty, whose company, coincidentally, provided the early backing for ESPN.)
"He said, 'The moral of the story is, The more they invest in you the more they must insure your success. If you come cheap, you're expendable. But, if you're expensive, you're valued. Don't ever forget that.' That's what he told me. I never forgot it. Little did I know he would become the President."
The New Yorker's Vinson Cunningham meets ESPN's 'First Take' star Stephen A. Smith.
5. "Now, reporters call James the model of a press-savvy and press-friendly megastar. "When you get those golden moments, he is the most engaging interview subject you could ever find in the sports world," Windhorst said.
Three things have allowed James to master the media game. First, he won titles. Then James got religion—or, at least, better advice—about feeding reporters. But the final factor has little to do with James. It turns out what the NBA media thinks about the world's best player depends entirely on who the "media" is.
The Ringer's Bryan Curtis explores how Le Bron James' relationship with the media has changed over the years.
The42 is on Instagram! Tap the button below on your phone to follow us!