Who was not a member of Páidí Ó Sé's backroom team that year?


Who managed Dublin when the sides met in the Leinster quarter-final?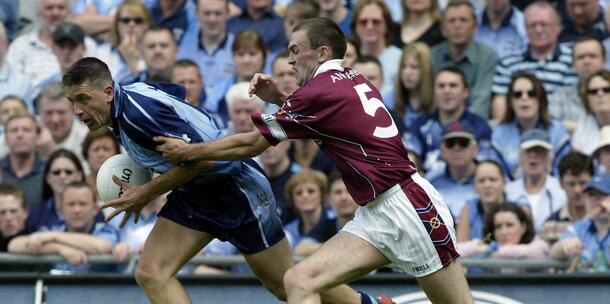 Westmeath won by 12 points to 10, but whose point put them ahead at the start of injury time?
Dessie Dolan
Denis Glennon
Brian Morley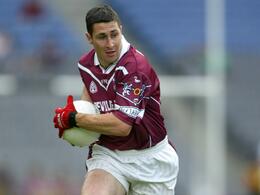 Joe Fallon


Who scored their first goal in the Leinster semi-final win against Wexford?
Fergal Wilson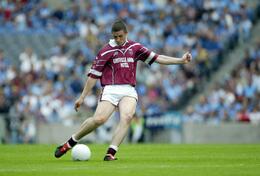 Gary Dolan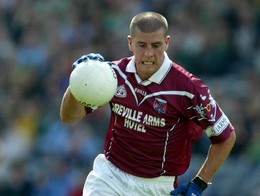 Shane Colleary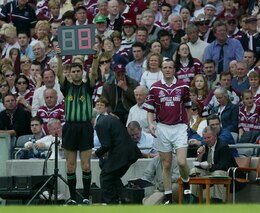 Rory O'Connell


Who scored Laois' equalising point in the last minute of the drawn Leinster final?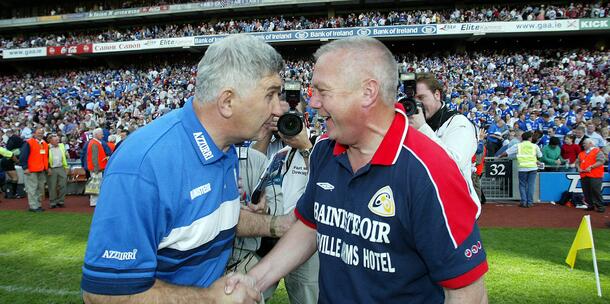 In his famous speech from the Marooned documentary, what did Paídí say would "tip the scale" in the replay?


Also in the speech, who did he single out for getting "f****d over the line" with a shoulder?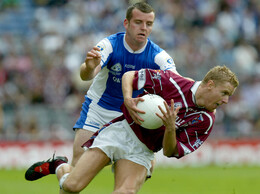 Denis Glennon
Dessie Dolan
Derek Heavin
Alan Mangan


What was the half time score in the Leinster final replay against Laois?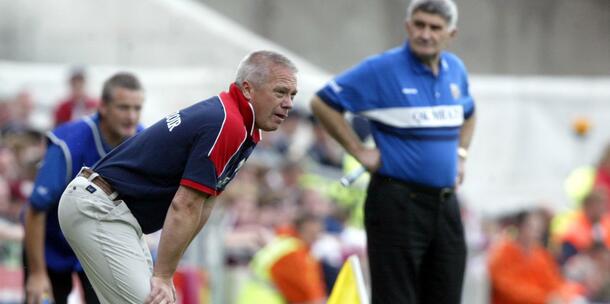 Who scored the final point of the final replay?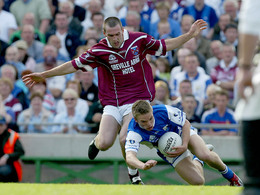 Ross Munnelly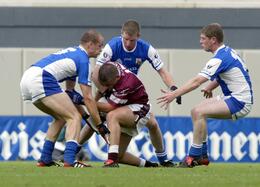 Alan Mangan
Michael Ennis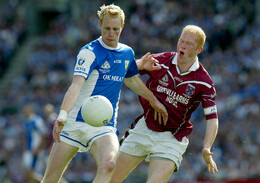 Padraig Clancy


Westmeath's win meant that just two counties had never won a provincial football Championship. Who are they?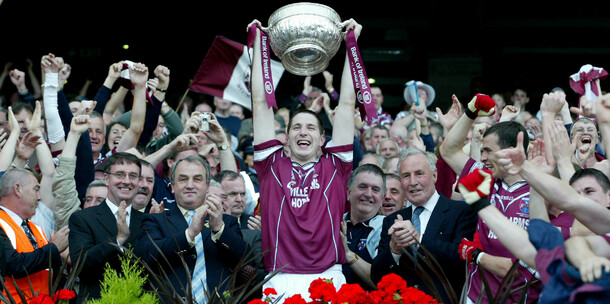 Answer all the questions to see your result!
You scored out of !
Dessie Dolan
You remember 2004 like it was yesterday, and you haven't slept in the two weeks since beating Meath.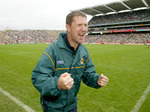 You scored out of !
Jack O'Connor
Twas a grand story all the same, but sure didn't my county do better in the end?
You scored out of !
Tommy Lyons
It's better to forget. We don't blame you.