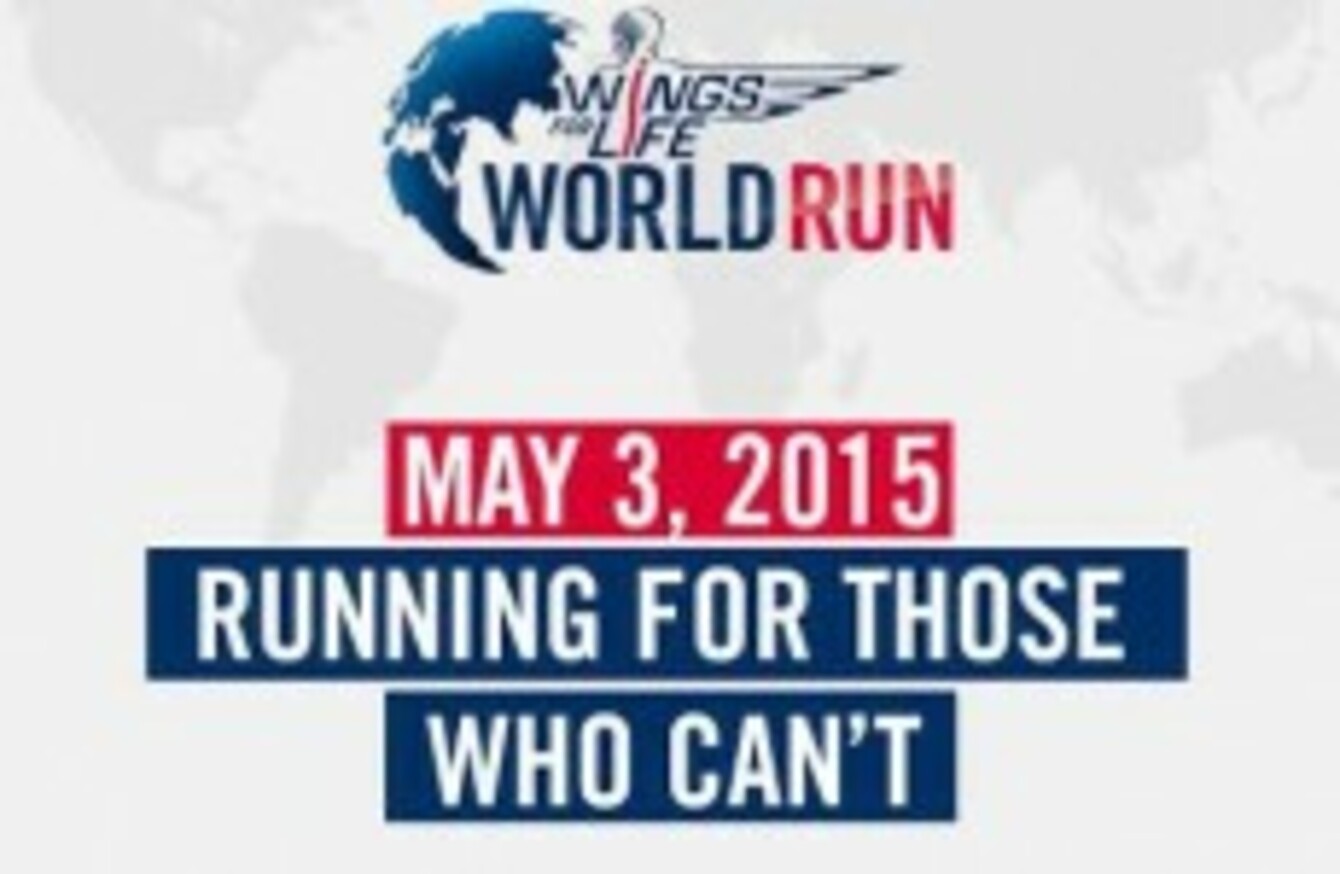 Updated at 11.20
THE GOAL OF the Wings for Life World Run (WFLWR) is simple — run for people who can't and raise a ton of cash for spinal cord research.
It's a unique event where instead of you chasing the finish line like a normal 5 or 10k race, the finish line chases you. Huh?
Yes. Set yourself a goal, start running at any of the locations worldwide and 30 minutes after you start a virtual 'catcher car' will take off after you. When the car passes you it's game over.
Can you outrun the catcher car? Well that's down to how fit and motivated you are but inevitably, you'll be caught. It's just a matter of when.
However, to give yourself the best chance of staying out on the course as long as possible you should download this app they've created.
Over 5,000 people have already downloaded it and those who have give themselves the best chance of running a personal best at best, and at worst, not blowing up early.
The app is free and very easy to use and has a few very nifty features.
Chief among them is the goal calculator which allows you, the competitor, set a target distance and time you want to run.
From there it'll calculate a pace you should run in order to achieve this.
Pacing is the most critical element when it comes to a run like this; fail to ignore the pace you've set yourself could result in you not reaching your goal.
It's best to try the app out in training early this week — a long run before Wednesday to replicate what you'll do next Sunday is no harm.
Originally published at 18.55 on 25 April