10. This isn't a bad try is it? Gerhard van den Heever shows how it's done for the Bulls against the Lions in Johannesburg on Sunday.
9. Perry Groves isn't going to replace JR Hartley in my affections, but this spoof Yellow Pages advert is pretty, pretty good.
8. We thought this deserved a post of it's own this morning. The NBA was bored to tears by the Carmelo Anthony transfer saga. He completed his move to New York on the equivalent of deadline day. It seems it was worth the wait for the Brooklyn boy.
7. Such a piece of work is man….
6. The Champions League kept us busy this week with two liveblogs (We'll have another on Sunday for the egg-chasing, by the way).
The on-field fare was pretty prosaic in general. But the Special One brought a sprinkle of stardust to proceedings in Lyon.
5. An over-enthusiastic Vanderbilt mascot pummels one of his own fans. The guy is admirably trying to pull off the whole looking-cool-though-I'm-pissed-off-I've-a-bloody-nose look.
4. Tommy Walsh made his St Kilda debut last weekend. We'll have more on his progress this luncthime. In the meantime, Hallam Drury in Australia produced this package of 'Walshy's' highlights.
3. Spot the Celtic fan in the St Mirren dressing-room last weekend.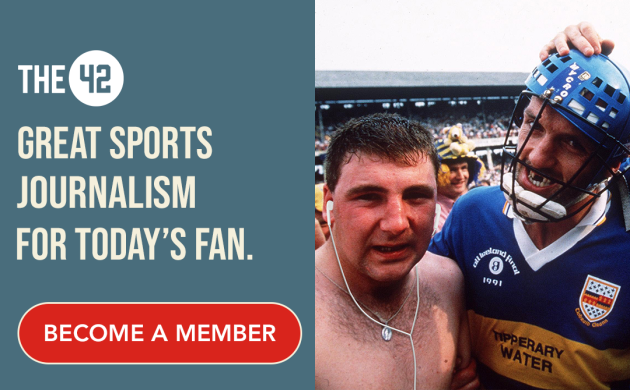 2. The highlight of the NBA All Star weekend  was undoubtedly Blake Griffin's win in the Slam Dunk contest with this over-a-car effort. Pretty good, I guess.
1. This is the best thing we've seen all week – apart from the leaders' debate obviously. Iron Mike previews the Oscars: